Proposition commerciale
Sélectionnez l'objet de la demande :
Product request
You are looking for a solution:
Select an option, and we will develop the best offer
for you
Nouvelle version de Ministra Player pour Roku
Published on 31/07/2019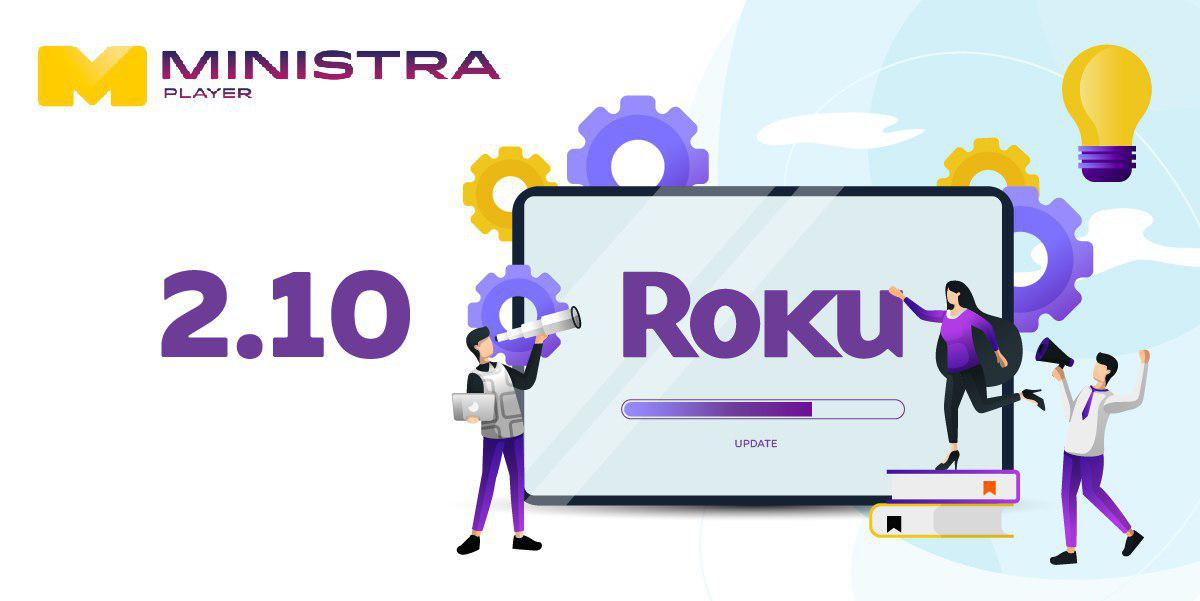 La nouvelle version de notre célèbre Ministra Player pour Roku est maintenant disponible, et nous avons ajouté quelques nouvelles fonctionnalités !
Quoi de neuf ?
Les localisations française et allemande ont été ajoutées à l'application.
La fonction de tri du contenu a été grandement améliorée. Vos clients pourront trier les chaînes de télévision ou de radio par ordre alphabétique ou par numéro, et trier les vidéos par leur nom, leur classement, leur date de sortie et par les derniers ajouts.
Une recherche multi-genre a été ajoutée. Les téléspectateurs peuvent rechercher simultanément "famille" "musicale" "comédie" et trouver facilement le film correspondant dans le Video Club.
Une conception plus soignée et plus esthétique a été créée pour les notifications des prestataires.
Cette mise à jour peut amener les utilisateurs à se déconnecter de Ministra Player, donc ils seront invités à entrer à nouveau leurs informations de connexion et l'URL du portail. Nous nous excusons pour cet ennui momentané.