Geschäftsangebot
Wählen Sie den Zweck der Anfrage aus:
Product request
You are looking for a solution:
Select an option, and we will develop the best offer
for you
Der neue Ministra Player für iOS
Date 01/07/2019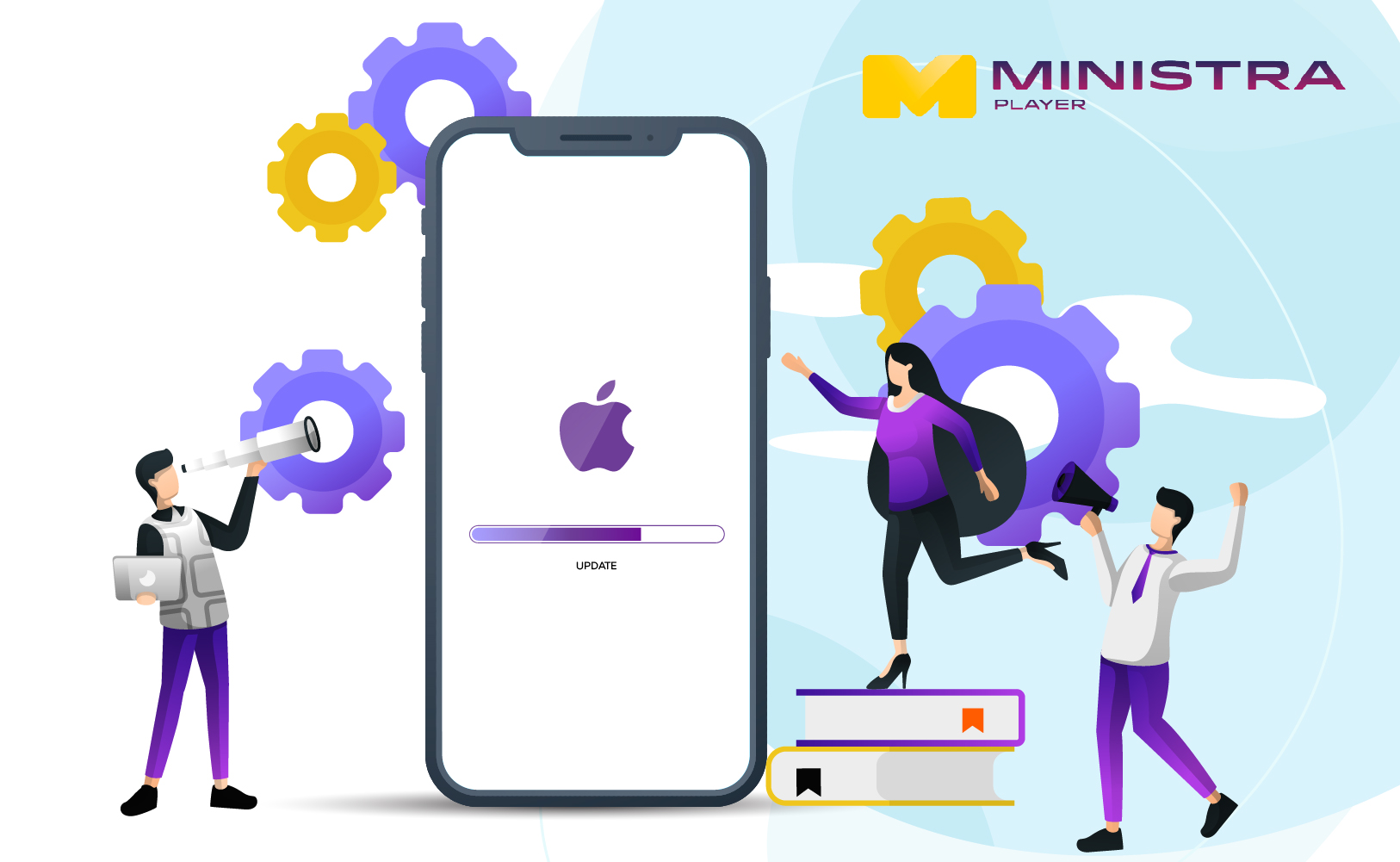 Wir sind stolz darauf, Ihnen unseren neuen, fantastischen Ministra Player für iOS vorstellen zu dürfen. Bei diesem Update haben wir ihn schneller und nutzerfreundlicher gemacht, als jemals zuvor.
Wir haben den Code des Players verändert, um ihn doppelt so flüssig und noch schneller zu machen. Nun werden unsere Kunden die Möglichkeit haben, Ihre Dienstleistungen bequemer als jemals zuvor auf deren Lieblings-Gerät abrufen zu können.
Wir haben eine neue Zurück- und Vorspulfunktion hinzugefügt. Nun können Ihre Kunden an der Seite des Bildschirms doppelklicken und das Video vor- oder zurückspulen.
Und nicht zuletzt werden Ihre Kunden unsere neue, lokale Timeshift-Funktion lieben, da sie nun keine einzige Sekunde mehr von deren Lieblings-TV-Sendung oder deren Lieblings-TV-Sender verpassen werden. Der neue Ministra Player nutzt den eingebauten Speicher, um bis zur letzten Minute aufzunehmen, sodass der Zuschauer genau da wieder weitersehen kann, von wo er aufgehört hat.
Sie können diesen neuen Player sofort testen, indem Sie einen Authentifizierungsschlüssel zur Testversion über den unten stehenden Link herunterladen!