Geschäftsangebot
Wählen Sie den Zweck der Anfrage aus:
Product request
You are looking for a solution:
Select an option, and we will develop the best offer
for you
Neue Version von Ministra Player für Roku
Date 31/07/2019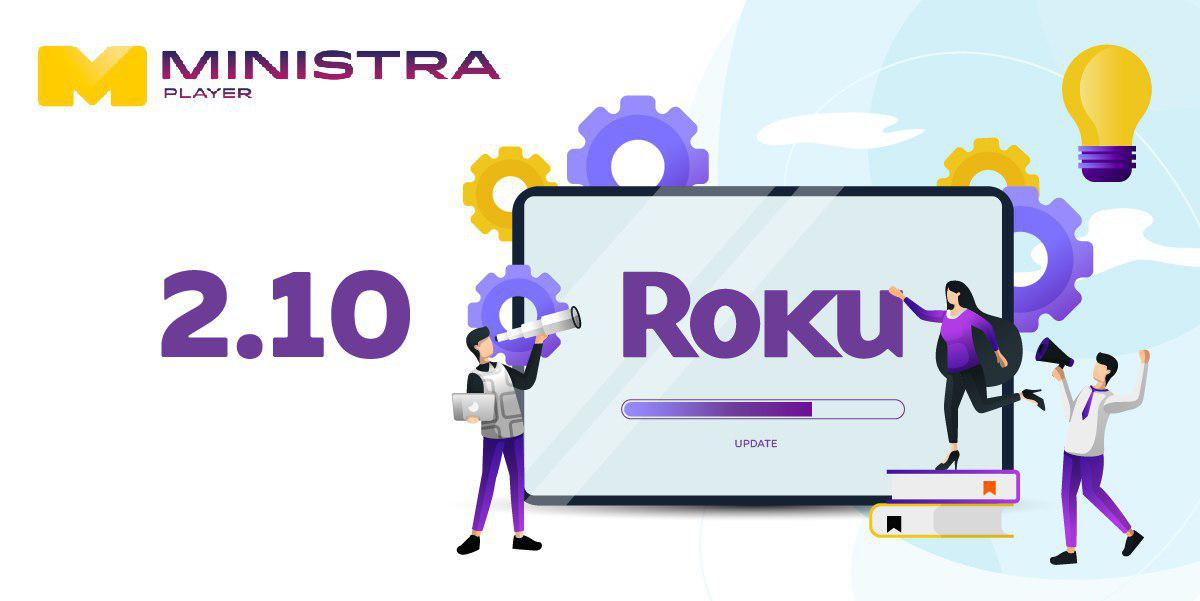 Eine neue Version unserer verkaufsstarken Anwendung Ministra Player für Roku ist erschienen, bei der einige neue Features hinzugefügt wurden.
Was gibt's Neues?
Die Anwendung wurde um französische und deutsche Sprachversionen erweitert.
Die Funktion zum Sortieren der Inhalte wurde erheblich verbessert. Ihre Kunden können TV- oder Radiosender alphabetisch oder nach der Nummer ordnen und Videos nach Titel, Bewertung, Erscheinungsdatum sortieren, sowie danach, wann sie hinzugefügt wurden.
Suche nach mehreren Genres ist nun möglich. Nutzer können zum Beispiel nach "Familie" "Musical" "Komödie" suchen und einen passenden Film im Video Club leicht finden.
Für die Benachrichtigungen von Betreibern wurde ein übersichtlicheres und ansprechenderes Design entwickelt.
Durch dieses Update kann es passieren, dass Benutzer sich von Ministra Player abmelden müssen und aufgefordert werden, ihre Anmeldedaten und die Portal-URL erneut einzugeben. Wir entschuldigen uns für diese vorübergehende Unannehmlichkeit.