Proposta comercial
Selecione o objetivo do pedido:
Product request
You are looking for a solution:
Select an option, and we will develop the best offer
for you
Nova versão do Ministra Player para Roku
Published on 31/07/2019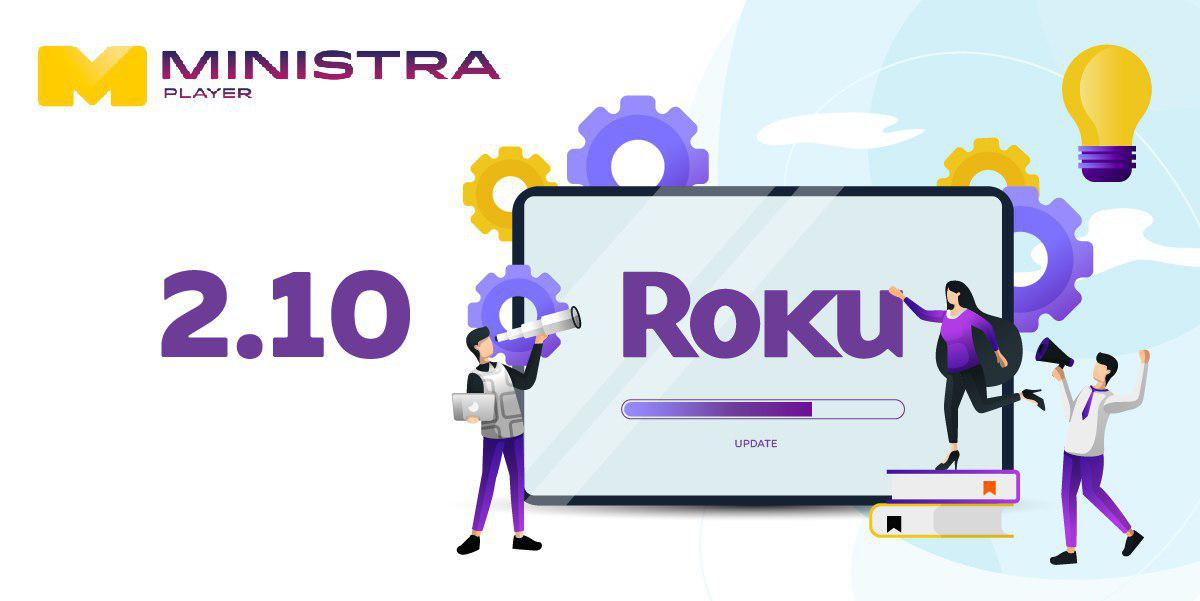 A nova versão do nosso best-seller Ministra Player for Roku está disponível, adicionamos algumas novas funcionalidades.
O que há de novo?
Localizações francesas e alemãs foram adicionadas à aplicação.
A função de classificação de conteúdo foi bastante melhorada. Os seus clientes podem organizar canais de TV ou rádio por ordem alfabética ou numérica, e organizar vídeos pelos seus nomes, avaliações, datas de lançamento e adicionados recentemente.
Várias pesquisas por género foram adicionadas. Os espectadores podem procurar por "família" "musical" "comédia" e encontrar facilmente o filme correspondente no Videoclube.
Um design mais polido e de melhor aparência foi feito para as notificações dos provedores.
Esta atualização pode fazer com que os utilizadores saiam do Ministra Player, por isso serão solicitados a inserir as suas informações de login e o URL do portal novamente. Pedimos desculpa por este inconveniente temporário.