Product request
You are looking for a solution:
Select an option, and we will develop the best offer
for you
Ministra Player for Roku'nun yeni sürümü
Yayınlanan 31/07/2019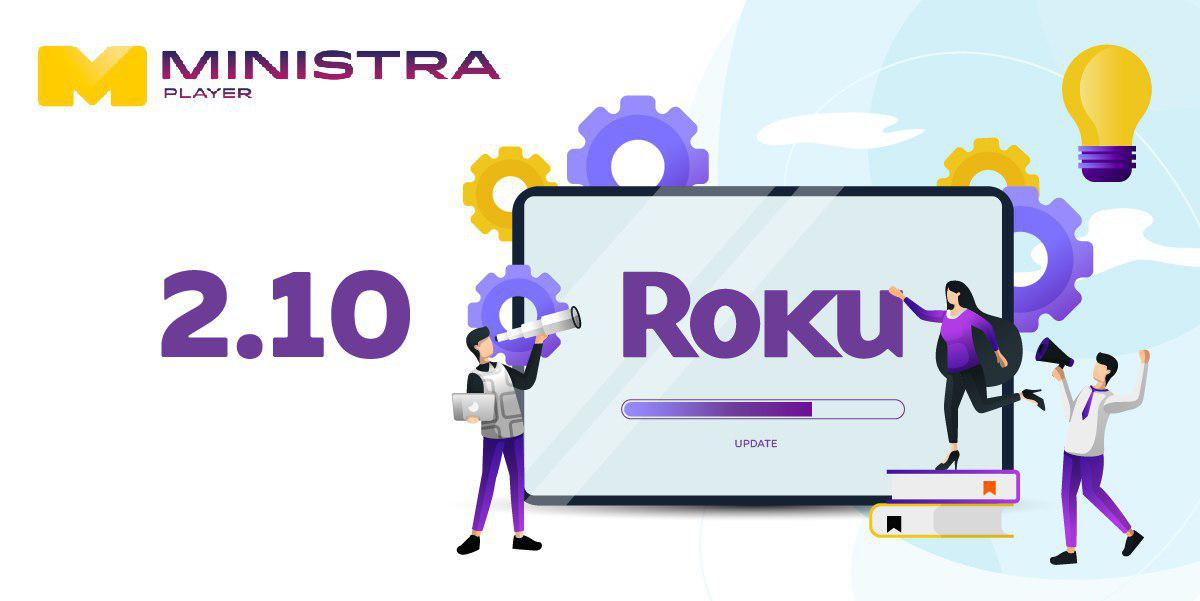 En çok satan Roku için Ministra Player'ın yeni sürümü yayınlandı, yeni özellikler ekledik.
Neler yeni?
Uygulamaya Fransızca ve Almanca yerelleştirmeleri eklendi.
İçerik sıralama işlevi büyük ölçüde iyileştirildi. Müşterileriniz TV veya Radyo kanallarını alfabetik olarak veya numaralarıyla düzenleyebilir ve videoları adlarına, puanlarına, yayınlanma tarihlerine ve en son eklenene göre düzenleyebilir.
Çoklu tür araması eklendi. İzleyiciler "aile" "müzikal" "komedi" türünü arayabilir ve ilgili filmi Video Kulübü'nde kolayca bulabilir.
Sağlayıcıların bildirimleri için daha parlak ve daha iyi görünümlü tasarım yapıldı.
Bu güncelleme, kullanıcıların Ministra Player'dan çıkış yapmasına neden olabilir, bu yüzden giriş bilgilerini ve portal URL'lerini tekrar girmeleri istenir. Bu geçici rahatsızlıktan dolayı özür dileriz.