Commercial proposition
Entschuldigung. Dieses Formular ist nur in Englisch verfügbar.
Bitte,schreiben Sie in Englisch.
Select the purpose of request:
ANGA COM 2018
Date 17/04/2018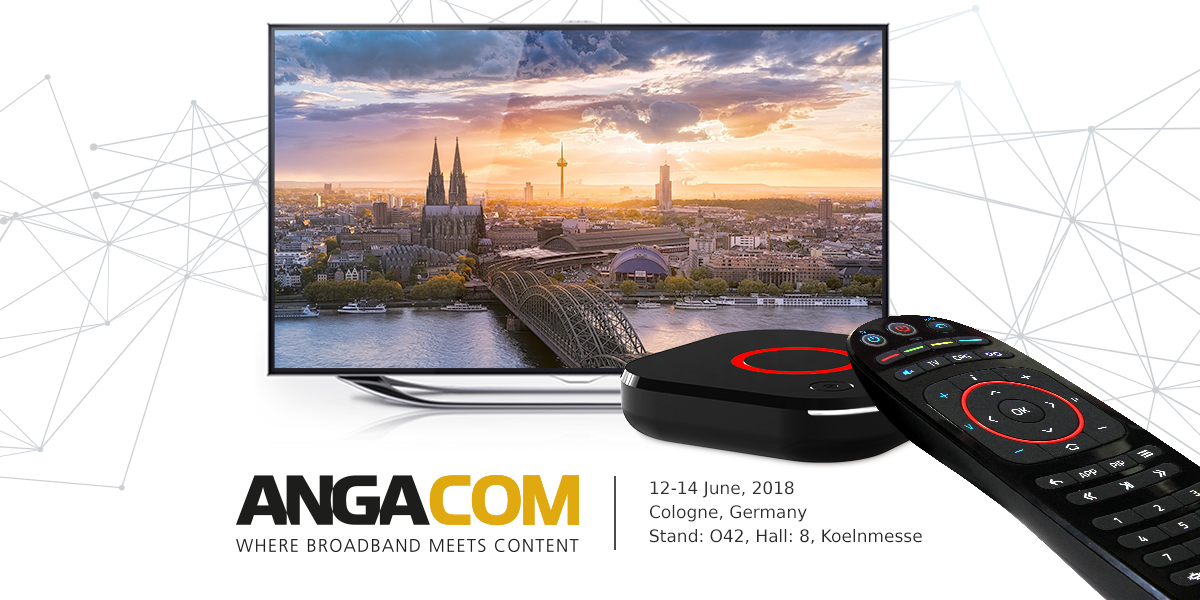 Im Jahr 2018 behalten die Organisatoren von ANGA COM das gewohnte Format der Veranstaltung bei. Die Teilnehmer der größten Messe für Anbieter und Gerätehersteller werden über die wichtigsten Entwicklungsperspektiven für interaktives Fernsehen sprechen und neue Möglichkeiten in der Telekommunikationsindustrie aufzeigen.
Die Ausstellung wird von 460 Teilnehmern aus 80 Ländern besucht. Das Treffen auf der besten Business-Plattform für Profis aus der Medienbranche ermöglicht einen interessanten Erfahrungsaustausch, das Kennenlernen talentierter Kollegen sowie die Suche nach aufschlussreichen Ideen.
Interessieren Sie sich für die neuen Produkte, die Infomir auf der ANGA COM vorstellen wird? Besuchen Sie Stand 042 in Halle 8 auf der Koelnmesse (Köln, Deutschland) vom 12. bis zum 14. Juni. Wir zeigen Ihnen gerne unsere Projekte und präsentieren Ihnen aktuelle Informationen zu neuen Lösungen. Wir sehen uns dort!
Buchen Sie ein Treffen mit den Vertretern des Infomir-Teams bei der ANGA COM!