Proposta comercial
Selecione o objetivo do pedido:
Product request
You are looking for a solution:
Select an option, and we will develop the best offer
for you
ANGA COM 2018
Published on 17/04/2018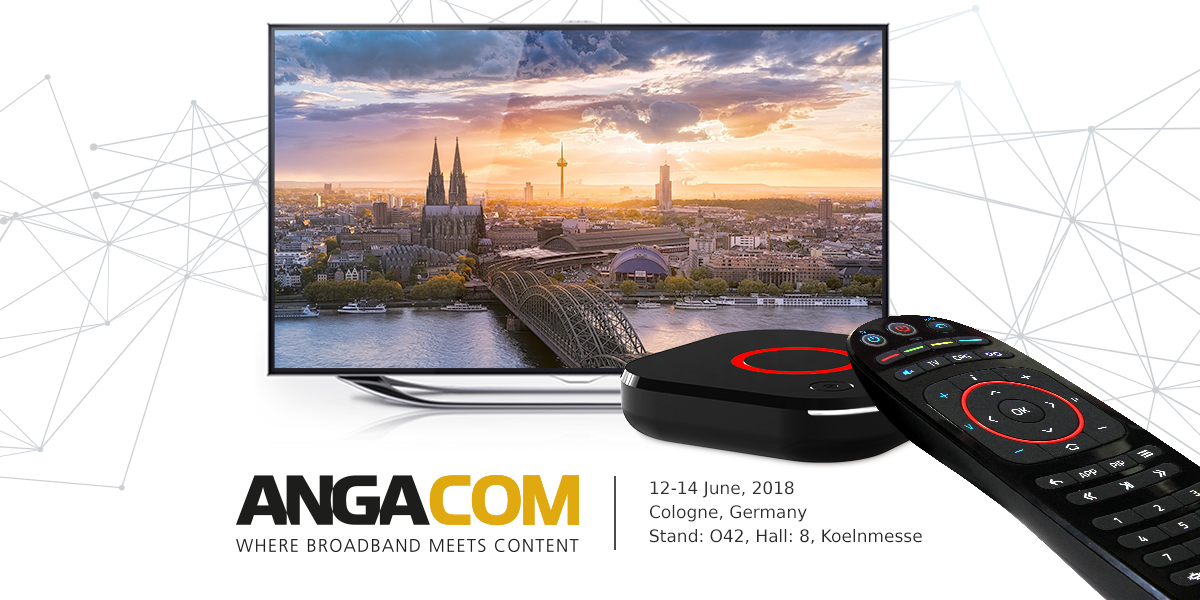 Em 2018, os organizadores do ANGA COM mantiveram o formato habitual do evento. Os participantes da maior exposição para fornecedores e fabricantes de equipamentos (STB IPTV) falarão sobre as principais perspectivas de desenvolvimento da televisão interativa, e demonstrarão as novas oportunidades do sector das telecomunicações.
A exposição contará com 460 participantes de 80 países. Reunir-se na melhor plataforma de negócios para profissionais da indústria de multimédia significa intercâmbios interessantes de experiências, conhecer colegas talentosos e procurar ideias esclarecedoras.
Tem interesse nos novos produtos a serem apresentados na ANGA COM? Visite o Stand #042 no Corredor #8 em Koelnmesse (Colónia, Alemanha) de 12 a 14 de Junho. Teremos o maior prazer em mostrar-lhe os nossos desenvolvimentos e apresentar-lhe as informações mais recentes sobre novas soluções. Vemo-nos lá!
Marque uma reunião com os representantes da equipa Infomir no ANGA COM!