Commercial proposition
Select the purpose of request:
Product request
You are looking for a solution:
Select an option, and we will develop the best offer
for you
SMM in the Service of Your Business
It is difficult to imagine modern society without social media. The set of tools for the social media promotion of goods and services is constantly growing, attracting like magnet companies with all kinds of goals. There are hundreds of social media. Yet the largest advertising budgets are localised on only a few, popular ones. Even after reducing their number to the TOP 20 or the TOP 10, a business owner still has to face the fact that his presence on many media will be a heavy burden to him. Therefore, we have chosen five popular social media, which, according to our opinion and experience, are the best for promoting IPTV/OTT projects.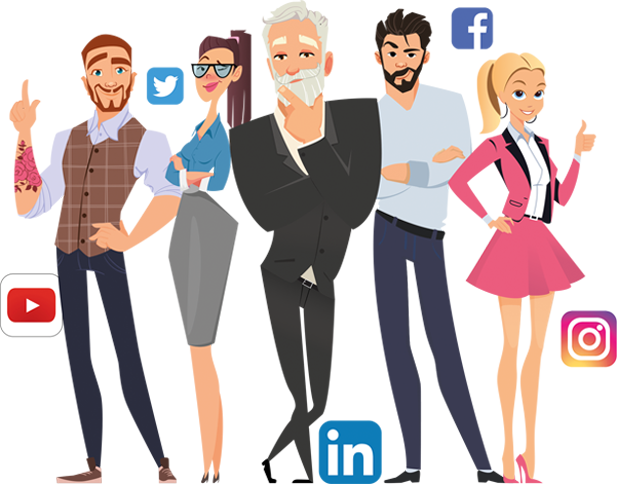 Linkedin
LinkedIn provides advanced tools for pinpoint searches for targeted business contacts. Big deals are made here. When creating an account, each participant fills in a detailed questionnaire, most of the questions being related to professional experience. Advanced filtering of contacts allows you to find people in the right sphere quickly. It is convenient and often helps overcome the barrier between you and the right professional. This format is appropriate for B2B interactions when a big transaction fully compensates for the time spent searching for and establishing contacts with each customer. With B2C searches for customers, the opposite is true, since a wide coverage is required with minimal resource costs. Keep this factor in mind when selecting a social platform for interaction with your customers. LinkedIn also enables you to promote products and services using the internal PPC.

The advantage of this tool is that when you set up an advertising campaign, you can specify pinpoint targets within your target audience: by place of work and speciality. This allows you to get more targeted traffic than you would when using other social media, though you will have to pay more for the result. For example, one click on an ad can cost you 20$. You can also create a company representative page on the media and publish news and other useful materials on the corporate page.
This will affect your company image positively, as it will allow your employees to add a link to it in their profiles and become a real lead-generating tool.

Instagram
To do promotions via Instagram, you need to create an Ads Manager Cabinet on Facebook. It is convenient to plan your advertising campaigns using this. An undeniable plus of promotion via Instagram is the ad formats. You can't be afraid that users will not notice your banner ad in the corner of the screen since the ad will be shown in the feed or thread of stories and will definitely catch the eye of subscribers. In terms of targeting, Instagram is much inferior to LinkedIn: the basic information about users here is their location. At the same time, the cost of a click on an ad can be tens of times cheaper here than on LinkedIn, at about 0.2-0.5$.

There are no communities on Instagram, but you can create an account for a project or a responsible expert. This social media is appropriate if you regularly generate interesting visual content: photos, videos, product reviews, etc.

But before creating such an account, make sure that:

your audience uses Instagram;
you know how to attract and keep their attention.

Twitter
One of the most popular social media in the world can boast of a whole toolkit under the Twitter Ads Manager. Twitter Ads Manager offers the following types of advertising:

referring targeted users to your offer.

for making your tweets appear on user channels or in Twitter search results.

for placing a trend topic on the left side of the page.

In Twitter Ads, user segments are targeted by age, gender, location, and interests. Twitter has an interesting option that distinguishes it from other social media: targeting by keywords in the tweets.

The cost of advertising on Twitter depends on the type of ad and targeting setting. The price system is based on bidding, i.e. setting the maximum amount of money you are willing to spend on each activity. On this social media, as on others, the budget limit is indicated, and when it is reached, the ad impressions stop.

YouTube
YouTube is, on the face of it, an ordinary video hosting platform, but the right approach can turn it into a powerful customer-attracting tool. This is a media platform for potential buyers to review product offers, as well as the place for the audience to communicate with the brand. You do not need to create your channel here. You can take advantage of the advertising opportunities of the media itself, which will help you to show the benefits of your product better and narrate your own expert experience. The comprehensive approach implies publication of your own video, as well as the placement of advertisements.

YouTube will help you to set the targeting using specific attributes: by topic, keywords, or groups that share common social and demographic criteria.

TrueView In-Stream — starts as a pre-roll, a mid-roll, or a post-roll.The frequency of a YouTube commercial activation depends on the desire of the channel owner who profits from the impressions. Promotion is considered effective if a user watched the entire commercial, gave it more than thirty seconds, or performed certain actions: clicked on a link to the channel, website, or specific video. Each of these steps is considered a viewing confirmation, which is then paid.

True Video Discovery — a banner with a video preview on different YouTube pages and Display Network websites. Appears on the search page before other videos, as an overlay during the viewing and among the recommended videos. Every ad click is paid if the user goes to the video view page. Prompts — are embedded in any video and generated in the Video Manager of your YouTube account. The Prompt body may contain a link to a channel, website, or video.

Facebook
The most popular social media in the world is constantly expanding its possibilities. The Facebook Ads Manager Cabinet changes as well. With a comprehensive approach, Facebook creates a branded page for your company: your online store, provider, service, etc. And on which, we recommend using three main options for promotion.

Page promotion.

This is a classic campaign to attract new subscribers to your page. Do not confuse it with website promotion. Users will see an ad with the call-to-action button, inviting them to 'Like' the page. If you have a loyal customer database, we recommend that you invite them to subscribe before you launch an advertising campaign. Thus, you will secure a critical number of subscribers to create a minimum credit of trust for your page. Many Facebook users are used to evaluating the page by the number of subscribers: the more subscribers the page has, the more highly they trust it. In this way, you will create a more trustworthy impression.

Promotion of publications.

Arriving on your page, a person first evaluates the design of the avatar and the cover, then looks at the number of subscribers and the amount of activity under the publications. Three of these criteria allow a casual visitor to form his first opinion of the brand. If no one likes and comments the postings, a potential customer will find your product or service irrelevant. The algorithms for displaying publications in the Facebook feed are constantly changing. Recent trends, alas, do not favour business pages publishing. If you do not use paid promotion, your publications are unlikely to catch the eye of your target audience.
Website promotion.
This is the most important promotion line, as it provides a direct stream of leads to your website. To launch it, you will first need to configure detailed targeting by location, gender, age, interests, and other parameters; this will help you to optimise the allocation of your target audience of potential customers. Then you determine placement and your maximum advertising budget. At this stage, you can immediately launch advertising on Instagram. Then you post an ad for users to see.
Please note that Facebook Ads Manager allows you to test the display of ads on the screens of various devices. Before launching the campaign, make sure that everything meets your expectations and select the call-to-action button.

Common mistakes when creating social media communities: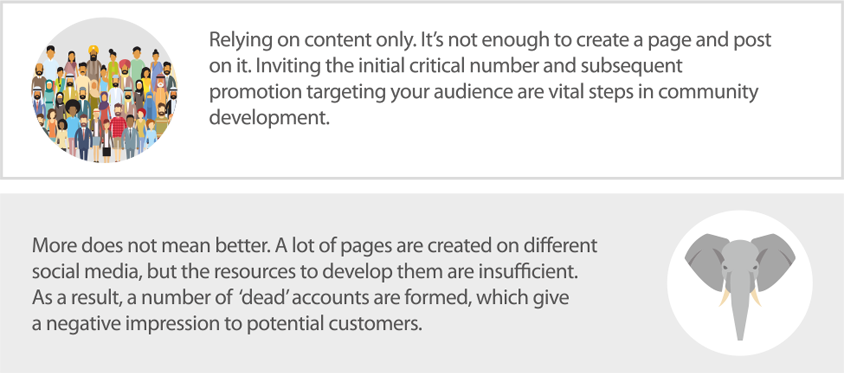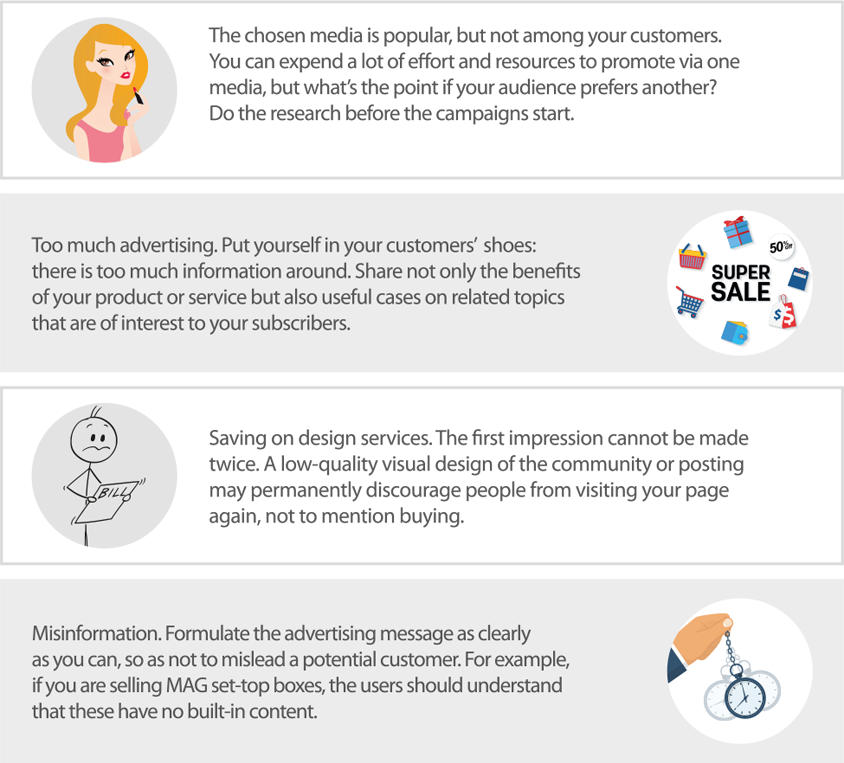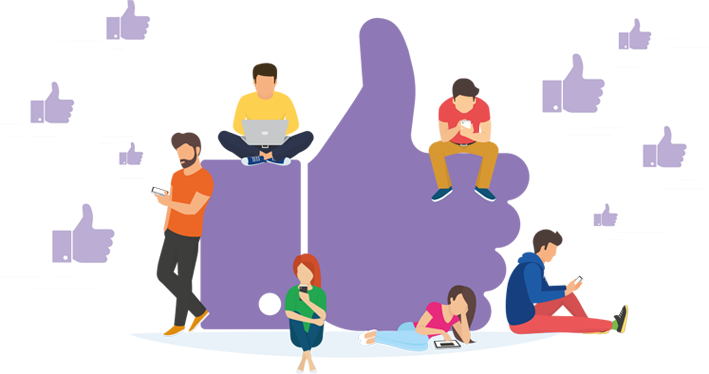 Recommended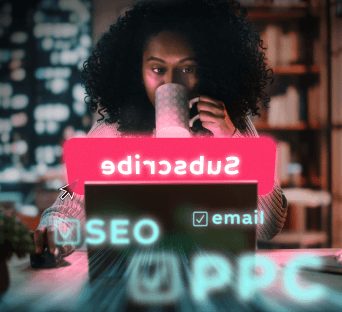 Technology provides entrepreneurs access to information from multiple sources: social media, the Internet, or databases. Combined with software, it helps them take into account numerous indicators and trends. All of this can be used to make your business grow.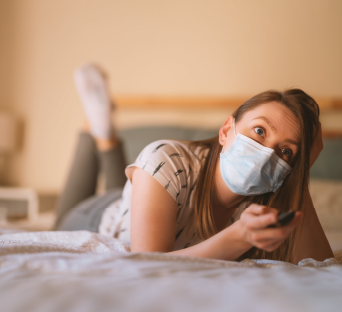 Two years of the COVID-19 pandemic have dramatically changed the paid TV market.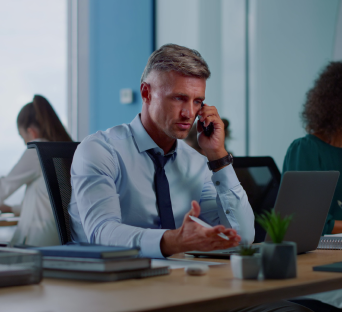 Adapting to consumers' demands is crucial for operators who want to remain relevant and sought-after.