Commercial proposition
Select the purpose of request:
Product request
You are looking for a solution:
Select an option, and we will develop the best offer
for you
Trending: which set-top boxes are now best-sellers and why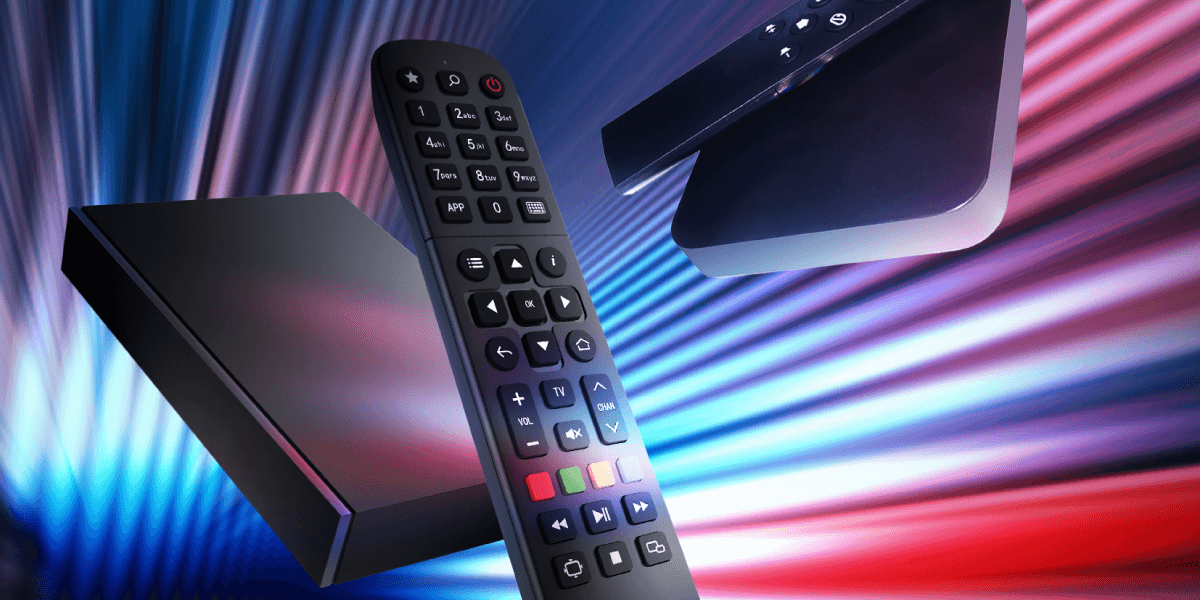 In the first half of 2021, all the world's leading semiconductor manufacturers faced a global shortage of microchips. The crisis affected the manufacturers of PCs, tablets, smartphones, household appliances, and even cars. As a result, the companies had to optimize their production and reduce or discontinue the release of their products. Furthermore, this shortage affected the manufacturers of IPTV/OTT equipment as well.
Pandemic and sanctions
In 2020, most countries worldwide imposed lockdowns due to a pandemic caused by COVID-19. As a result, many people switched to remote work or education, and lots of them had to buy some additional equipment—more powerful computers, laptops, and convenient monitors—to make working from home more comfortable. A surge in demand for electronics gave rise to a higher demand for the components, i.e., chipsets. Unfortunately, chip manufacturers could not handle the rush of orders, while the major device manufacturers ran out of components for their devices.
The chipset industry was also affected by the sanctions imposed by the US on one of China's largest electronics manufacturers—Huawei. The U.S. government's actions resulted in a halt of cooperation between the Chinese company and TSMC (Taiwan Semiconductor Manufacturing Company)—the largest microchip supplier. At their facilities, Huawei made HiSilicon chipsets used by other manufacturers in their smartphones, computers, and IPTV set-top boxes.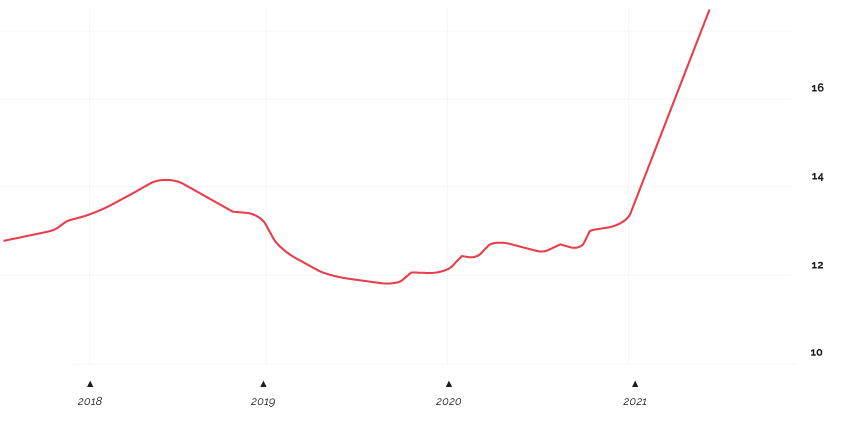 In May 2021, the chip lead time achieved 18 weeks, which was four weeks longer than the previous peak in 2018.

Source: Susquehanna Financial Group
The company had to seek other chipset manufacturing facilities while its clients were left without components for their products. As a result, these manufacturers were forced to shift towards the chipsets from other suppliers and release devices with different characteristics.
Which devices are trending?
At the beginning of 2021, Infomir researched how the "semiconductor crisis" affected the market of IPTV/OTT equipment. For this purpose, the company's experts examined the characteristics of more than 300 operators and 100 retail devices available in the market released between 2014 and 2021.
We analyzed characteristics such as the chipset, RAM and ROM amount, device form factor, remote control, Wi-Fi adapter type, and connectors and interfaces. The result was a summary specification of set-top boxes for operators and retail customers that are the most popular in 2021 and will be in demand in 2022.

Characteristics. The basic characteristics for retail and operator devices are similar in 2021: S905X set-top boxes are the most common. The most popular amount of RAM is 2 GB, with ROM being 8 GB.
These characteristics enable users to view content conveniently. Operators, in turn, won't be overpaying when purchasing large quantities of devices.

Operating System. Most devices are designed to be powered by Linux OS or RDK platform only. However, some manufacturers offer the same model powered by the two OSs (Linux or AOSP.)
Linux devices are preferred thanks to their seamless operation, easy maintenance, and usage.

Form factor. Mainly, the devices are still manufactured in a standard STB (set-top box) casing. However, dongles are becoming increasingly popular among end-users. These devices are cheaper and easier to use as they can be connected to a TV like a regular USB drive. Yet, such solutions are unsuitable for the growing operator: the devices can be unstable and do not have the basic network interfaces, e.g., Ethernet and USB ports.
Remote control. To understand what a trending remote control for an IPTV box looks like in 2021, we examined the standard sets of the devices offered by ten popular manufacturers, including Nvidia Shield, Roku, Mecool, Xiaomi, Apple TV, and others.

The analysis revealed that an ideal remote control for a consumer is a convenient and simple gadget featuring Bluetooth and voice recognition. Besides the standard functional buttons, the remote control must have dedicated and programmable buttons for the following:
Streaming services (retail boxes)

Operator services (operator boxes)

Voice search

Bookmarks
The remote controls made from environmentally friendly materials—recycled products with buttons with antibacterial coating—are becoming increasingly popular.
"A stable client device and a convenient remote control are not only key to the subscriber loyalty but also your free marketing communication channel. Additionally, set-top box customization enables operators to retain their audience, stand out from competitors, and strengthen their brand.




Using the device daily, subscribers will always see your brand's logo. However, the logo position on the device casing may vary depending on the model. Therefore, we recommend paying attention to this option when choosing the equipment supplier," said Irina Omelchenko, Product Marketing Manager at Infomir.
Ports and interfaces. The study also showed that most of the STBs selling in 2021 are equipped with a series of additional interfaces, ports, and adapters:
Dual-band Wi-Fi adapter (2.4 and 5 GHz)

100 Mbit/s Ethernet port

Two USB ports (2.0 and 3.0)

HDMI 2.1

AV/RCA

S/PDIF output

Power button

These options are popular among buyers and will continue to be offered on devices for the immediate future.
Where the market is heading
In 2021–2024, most retail set-top boxes will be powered by Amlogic S905X4. This chipset boasts an optimal price and performance ratio and supports all modern interfaces.
The operator boxes will mainly be using Amlogic S905Y4. This chipset is usually offered as a cheaper and less powerful option, as it does not support USB 3.0 and Gigabit Ethernet. However, its performance is sufficient to solve the main IPTV service tasks.
Most STBs will still offer 2 GB RAM and 8 GB ROM. It is an optimal balance between the operating system requirements, applications, and device pricing. Manufacturers can install more memory, but end users will probably not be using the excessive resources, while the device price will turn out to be unreasonably high. The above ratio between RAM and ROM will remain relevant over the next 2–3 years. After that, everything will depend on the operating system requirements and the set of applications used by customers at the time.
In the next 3–5 years, Android TV devices will take over the market. These feature a more advanced interface, a stable operating system, and a wide range of applications and functions: voice search, personal recommendations, Chromecast built-in, and Play Market (over 7,000 licensed games and applications).
Linux and RDK will remain in demand also. They will be used by major operators having private networks. Devices powered by this OS allow linking a subscriber to a single service only.
Eventually, all analog and optical interfaces will become outdated, but the digital HDMI will strengthen its position.
| | |
| --- | --- |
| | S/PDIF and RCA ports will no longer be installed in TV set-top boxes as they will become outdated along with other legacy technologies. Instead, manufacturers will begin to use the new Wi-Fi 6 protocol and HDMI interface that will probably switch to a wireless protocol too," said Anatoly Filatkin, Head of Support Department at Infomir. |
Major operators purchase up to 100 thousand devices. Accordingly, a one-dollar price difference between two models may either increase or decrease the budget by hundreds of thousands of dollars. That is why, when developing the set-top boxes, manufacturers are trying to keep the best balance between performance and device pricing. To save on budget and satisfy the viewing requirements, choosing a set-top box powered by an affordable yet high-performance chipset is preferable. The device should provide an optimal RAM and ROM ratio, not to mention wireless data transfer interfaces.
Recommended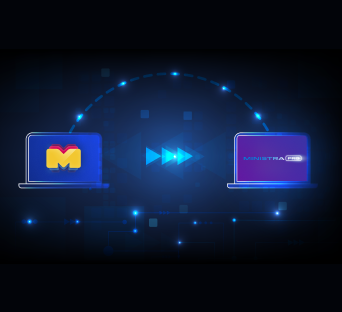 Ministra PRO is a modern cross-platform middleware that allows operators to conveniently manage services while providing users with an up-to-date service. The platform has a number of pros compared to the already familiar to IPTV/OTT service providers Ministra TV Platform. In this article we are going to cover the advantages operators get by making the Ministra PRO migration.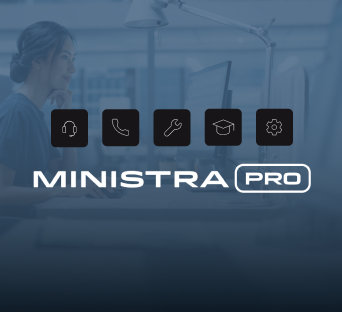 Successful middleware deployment in IPTV projects depends on two essential aspects: pre-sales and post-sales technical support. In this article, we will explain how pre-sales and post-sales Ministra Pro support makes interactive TV projects successful.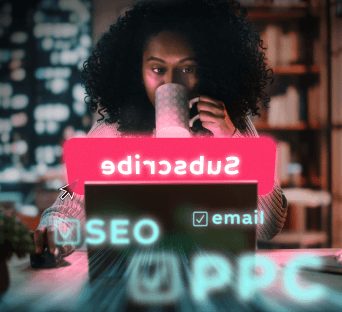 Technology provides entrepreneurs access to information from multiple sources: social media, the Internet, or databases. Combined with software, it helps them take into account numerous indicators and trends. All of this can be used to make your business grow.