Commercial proposition
Select the purpose of request:
Product request
You are looking for a solution:
Select an option, and we will develop the best offer
for you
RDK: a flexible open-source platform for video services
The RDK platform has become an increasingly popular solution for IPTV/OTT operators. It offers the ecosystem along with development simplicity, and the number of devices running on this platform has now exceeded 60 million. Operators in the Americas, Europe, and Asia-Pacific regions gladly use it. Read on to learn about RDK and its features.
RDK made simple
RDK (Reference Design Kit) is module software for the quick rollout of new-generation video services. The platform enables operators to easily manage client devices and set up the user interface, while analytics help to improve service quality and business profitability.
RDK's tasks are to configure the video reception setup, organize the conditional access system (CAS), manage technical means of copyright protection (DRM), run the workflow, and check streams. The platform provides access to the RDK App Framework infrastructure, enabling partners to create and manage apps.
The software is based on the following open-source standards and components:
Linux kernel and drivers

OpenSSL crypto library

Busybox libraries

OpenGL API

UPnP protocols
Operators use RDK as a baseline for integrating apps and services into their projects. The package includes support for the main subscriber equipment: set-top boxes, routers, modems, other devices, and parallel access networks (GPON, DSL, DOCSIS).
RDK is freeware and open-source, enabling developers worldwide to introduce regular improvements and new features to the platform.
The RDK community currently has access to more than 200 software components, allowing operators complete flexibility when setting up their products to meet the needs of their services. In fact, the platform is now used by 584 licensees worldwide.
Who develops and maintains RDK

A group of open-source software creators, RDK Management, develops and maintains the platform. It includes top-level video services, software developers, and system integrators such as СommScope, Kaon, Humax, and Technicolor. The creators publish open-source code for the RDK user community. In other words, the developers describe the platform as "created by operators for operators."
Why RDK is gaining popularity
The RDK-V branch is popular among operators. This platform is designed to integrate the RDK Video Accelerator set-top boxes and network equipment. Let's take a look at the main advantages of this solution.
The flexibility of setting up RDK allows for the quick rollout of video services in the IPTV market. With this platform, it's easy to add, delete, or edit the video service components. Furthermore, these actions don't depend on anyone to ensure operators have complete control when using RDK. At the same time, RDK-based solutions make it possible to stand out from competitors by building a bespoke UI.
Steve Heeb, RDK President and CEO:

Service providers around the globe recognize that RDK gives them ultimate control over their software roadmaps and data within the connected home, across video, broadband and IoT connected devices.
Simplicity. RDK is used under a free commercial source code license, enabling developers worldwide to implement new features and fix bugs in their software. An updatable platform with a toolkit is available to the RDK community for this purpose. Moreover, the platform makes it possible to speed up the creation and editing of solutions.
App store. RDK gives you access to an entire ecosystem – Metrological App Store – where you can host a working app or develop one from scratch. The service is similar to Google Play for Android TV.
Over 300 apps are available on Metrological App Store. Among them are major streaming services, such as YouTube, Netflix, and Amazon Prime, plus apps from local operators.
Just like any global solution, RDK has its pros and cons. For example, most of the platform's software is open-source, meaning operators must comply with open license obligations when integrating CAS and DRM.
RDK Video Accelerator set-top boxes.
RDK Video Accelerator is the operators' set-top box integrated with the latest version of the RDK firmware, access to the Metrological App Store, and the developer toolkit.
All RDK devices come with the same feature set:
The latest version of RDK firmware

4K video playback

Voice search (Tech4Home is used by default)

Wi-Fi and Bluetooth
The device must be equipped with the following hardware for the system to operate correctly:
Quad-core 64-bit CPU

At least 1 GB RAM

100 Mbps Ethernet port

HDMI port
This feature set enables you to roll out, control, manage, and modify an RDK-powered service.
Operator's participation
An integrated working solution powered by the RDK-V platform will require operators to add specific software components. These may vary depending on the services. Let's take a look at the key ones.
| | |
| --- | --- |
| User interface. This is a way to stand out from competitors and make your service unique for subscribers. Thus, it's important for operators to wrap their screens in a bespoke package. They can do so by using Lightning, a Javascript-powered app and interface development environment. | |
| | CAS and DRM support. Out-of-the-box RDK-V solutions support such DRMs as Widevine and PlayReady. However, some copyright holders may require other content protection systems. Furthermore, depending on their partner contracts and network, operators might need to connect additional CAS and DRM. |
| Operator's app. Currently, most video services use in-house apps to cast content, weather, and news widgets. Operators might want to migrate them to RDK. This software can be emulated by using either HTML5 or Lightning environments. | |
| | Software updates. RDK-V doesn't offer a standard mechanism for STB firmware updates but supports multiple ones for its development. To create one, simply contact the manufacturer of client devices. |
Building the bespoke UI, software configuration, and platform's main modules will take time before an RDK solution can be rolled out. At the same time, operators have complete control of the service and client devices while being independent of software developers and STB manufacturers.
Recommended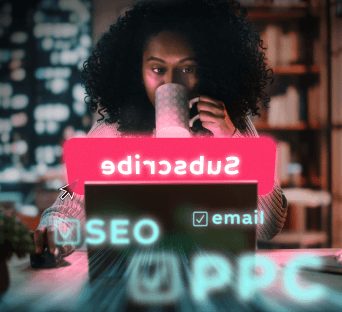 Technology provides entrepreneurs access to information from multiple sources: social media, the Internet, or databases. Combined with software, it helps them take into account numerous indicators and trends. All of this can be used to make your business grow.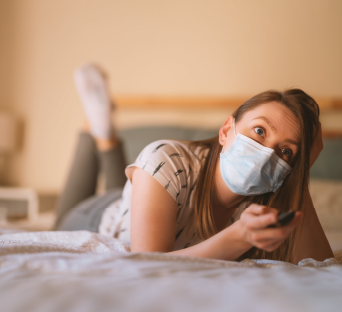 Two years of the COVID-19 pandemic have dramatically changed the paid TV market.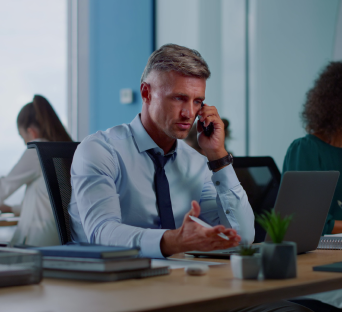 Adapting to consumers' demands is crucial for operators who want to remain relevant and sought-after.