Commercial proposition
Select the purpose of request:
Product request
You are looking for a solution:
Select an option, and we will develop the best offer
for you
Meet Infomir at ANGA COM 2019
Published on 23/03/2019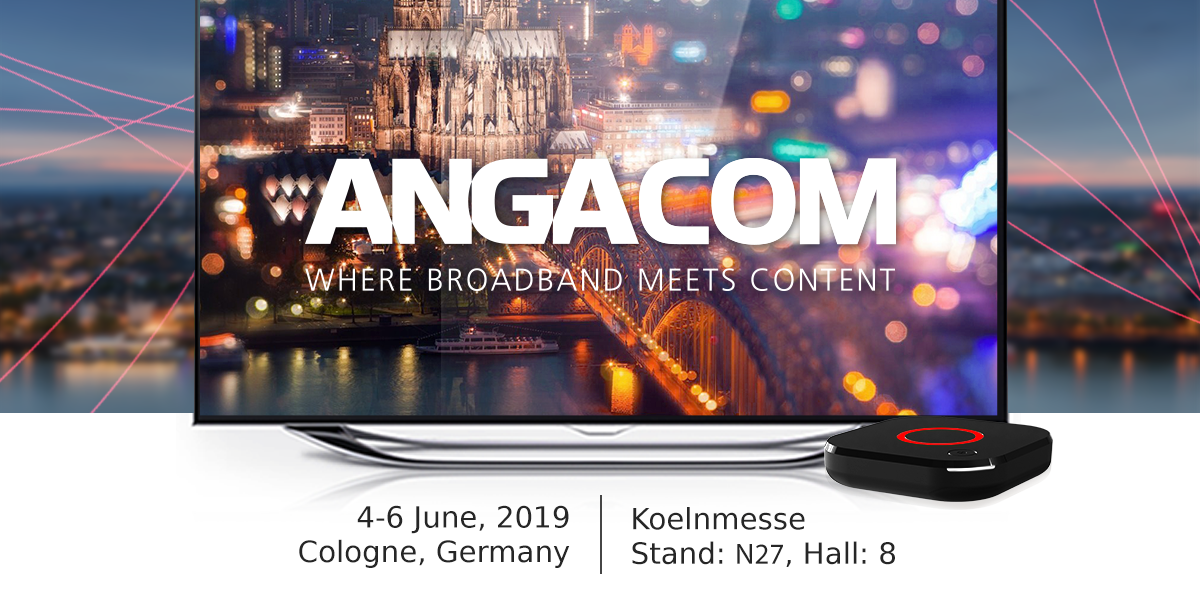 ANGA COM is the main European content and broadband event. The exhibition is organised by the Association of German Cable Operators (ANGA), which includes more than 200 companies.
In 2019, more than 500 exhibitors from 40 countries are going to visit ANGA COM. It is the event for media industry professionals (communications service providers, equipment manufacturers, government officials, content providers, and communications and media industry organisations) to demonstrate innovations, share their experience, and find business partners.
Want to know more about the new 4K set-top boxes and Infomir solutions? We look forward to seeing you from 4 to 6 June at ANGA COM 2019 at the address: Germany, Cologne, Koelnmesse, Hall 8, Stand 27. See you!