Commercial proposition
Select the purpose of request:
Product request
You are looking for a solution:
Select an option, and we will develop the best offer
for you
Meet Infomir at NAB Show New York 2019
Published on 01/10/2019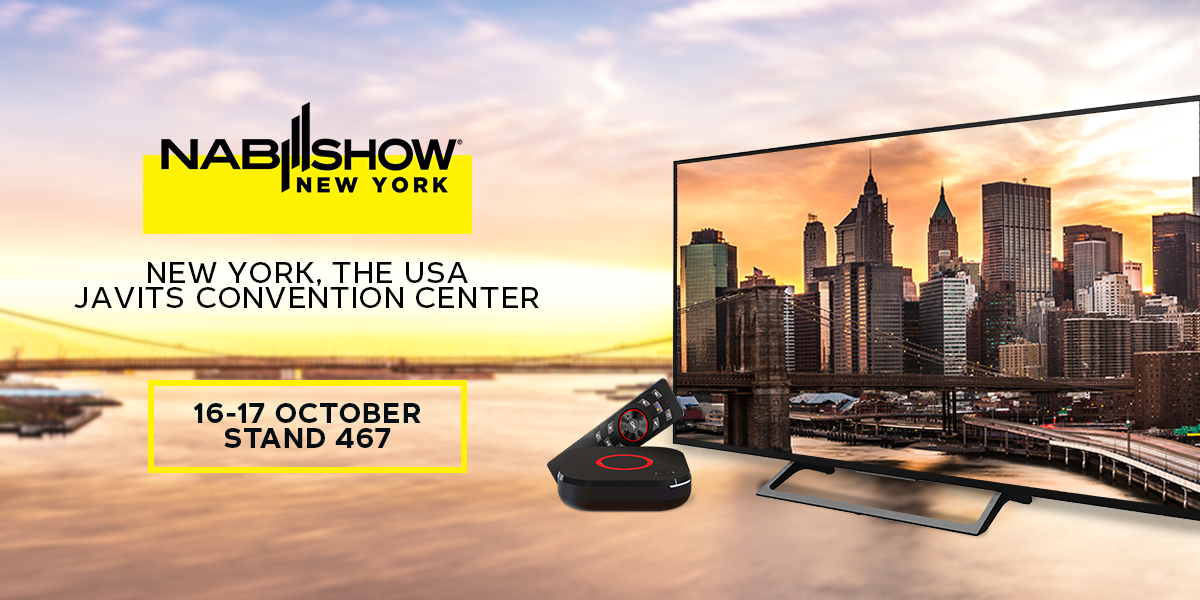 NAB Show New York is one of the largest and most important tech events on the East Coast. Each year the exhibition brings together professionals in the field of telecommunications, media, technology and entertainment.
NAB Show New York is a concentration of innovative strategies, presentations and announcements of new and future projects. Here, reputable experts share their ideas, and find inspiration.
Want to check out new Infomir products? We are waiting for you on October 16th and 17th at booth N467 at the Jacob K. Javits Center in New York.