Proposta Commerciale
Seleziona lo scopo della richiesta:
Product request
You are looking for a solution:
Select an option, and we will develop the best offer
for you
Comprando MAG, aiuterai l'Ucraina
Pubblicato 09/03/2022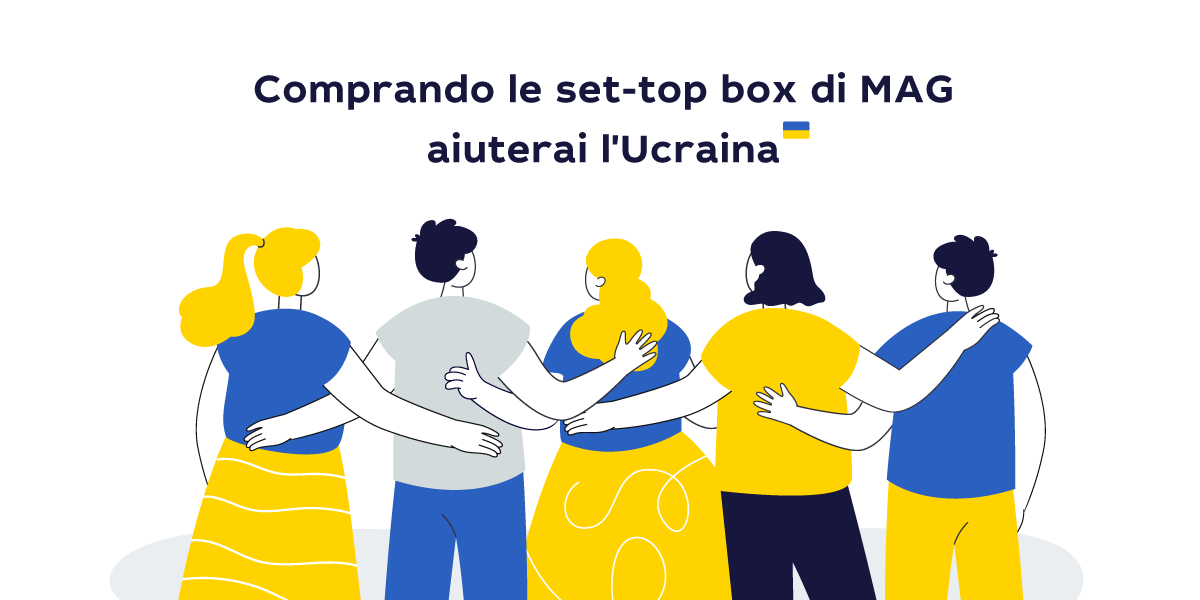 Cari clienti e partner!
Nonostante il nostro paese stia attraversando tempi difficili e tragici, Infomir continua a produrre dispositivi e a integrare soluzioni complesse per i servizi IPTV/OTT. Il nostro supporto tecnico rimane sempre disponibile per dare consigli competenti e offrire aiuto per qualsiasi problema che i clienti possano riscontrare nei loro progetti.
Infomir è un'azienda ucraina, e comprando i prodotti MAG aiuti l'economia, il popolo e l'esercito ucraino. Ti siamo grati per il tuo sostegno e la fiducia nel nostro marchio.
Insieme supereremo questi tempi difficili!
Grazie dal team Infomir.