Geschäftsangebot
Wählen Sie den Zweck der Anfrage aus:
Product request
You are looking for a solution:
Select an option, and we will develop the best offer
for you
Wenn Sie MAG-Boxen kaufen, helfen Sie der Ukraine
Date 09/03/2022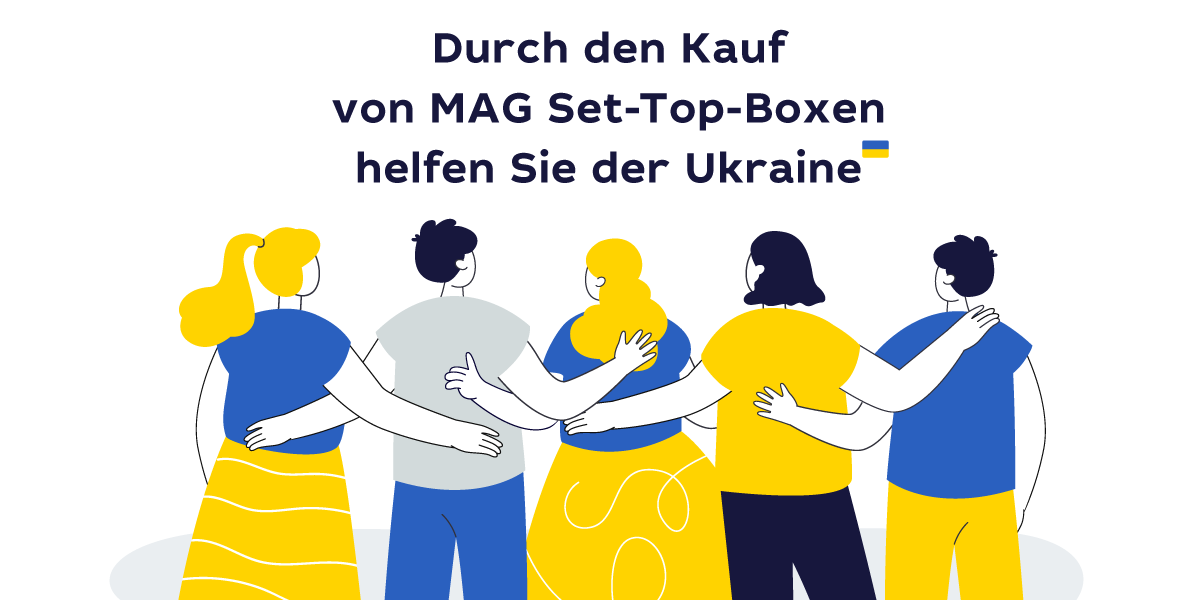 Sehr geehrte Kunden und Partner!
Obwohl unser Land eine schwierige und tragische Zeit durchlebt, stellt Infomir weiterhin Geräte her und integriert komplexe Lösungen für IPTV/OTT-Streaming-Dienste. Auch unser technischer Support steht wie gewöhnt zur Verfügung, um fachkundigen Rat zu geben. Wir werden weiterhin bei allen Problemen helfen, die Sie bei Ihren Projekten haben könnten.
Infomir ist ein ukrainisches Unternehmen. Sie helfen der ukrainischen Wirtschaft, dem ukrainischen Volk und der ukrainischen Armee, wenn Sie MAG-Produkte kaufen. Wir sind dankbar für Ihre Unterstützung und Ihr Vertrauen in unsere Marke.
Gemeinsam werden wir diese schweren Zeiten überstehen!
Vielen Dank vom Infomir-Team.