Commercial proposition
Select the purpose of request:
Product request
You are looking for a solution:
Select an option, and we will develop the best offer
for you
Buying MAG, you help Ukraine
Published on 09/03/2022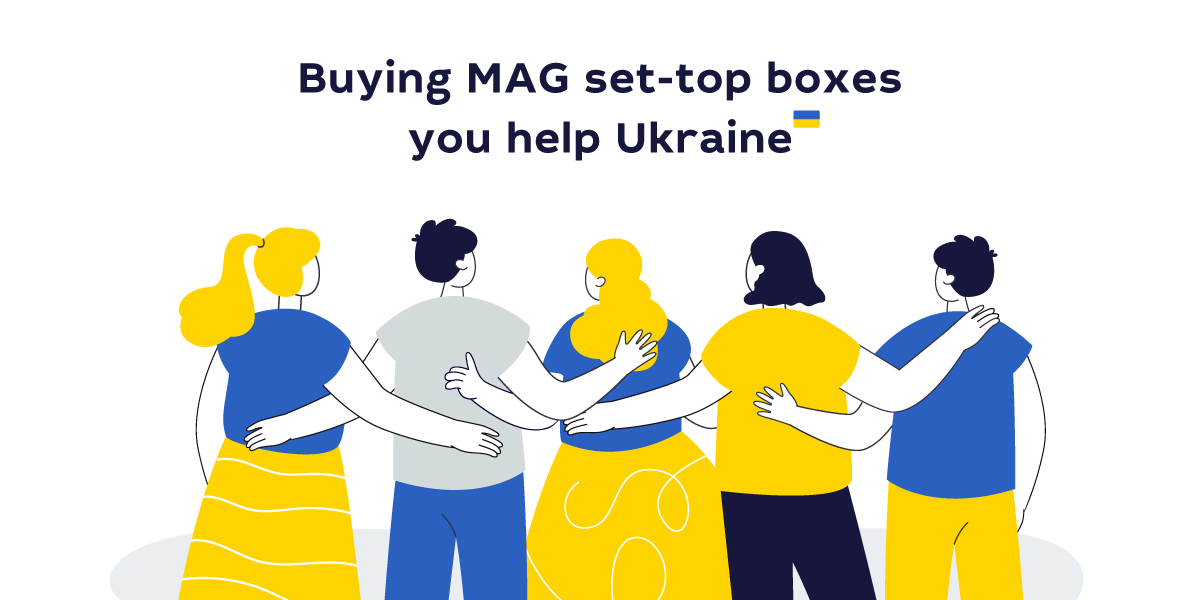 Dear clients and partners!
Despite our country going through difficult and tragic times, Infomir continues to manufacture devices and integrate complex solutions for IPTV/OTT services. Our tech support also remains available to give expert advice and help with any problems that clients might face with their projects.
Infomir is a Ukrainian company and you help the Ukrainian economy, people, and army by buying MAG products. We are grateful for your support and trust in our brand.
Together we will get through these hard times!
Thank you from the Infomir team.