Geschäftsangebot
Wählen Sie den Zweck der Anfrage aus:
Product request
You are looking for a solution:
Select an option, and we will develop the best offer
for you
Treffen Sie Infomir bei Jornadas ATVC 2019
Date 17/09/2019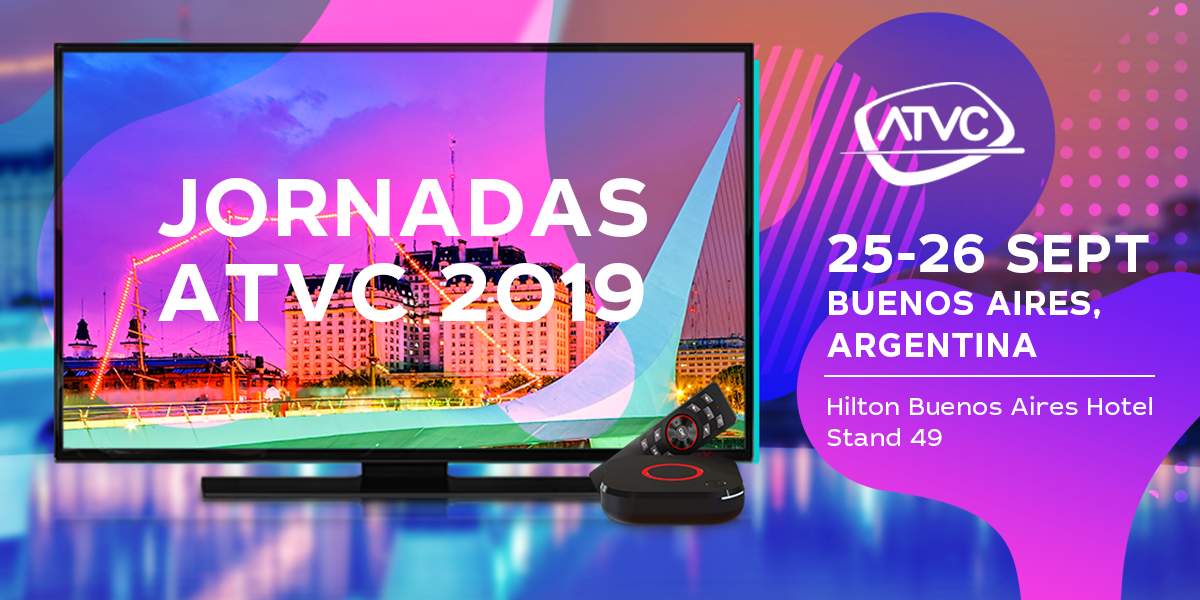 Jornadas ATVC 2019 ist eine der wichtigsten Tech-Veranstaltungen Lateinamerikas. Hier bestimmen Gerätehersteller, Pay-TV-Betreiber und Telekom-Unternehmen aus aller Welt die Zukunft der Branche.
Machen Sie mit und erfahren Sie alles über unsere neuen Produkte und Lösungen für den Einsatz von IPTV/OTT. Wir hoffen, Sie am 25. und 26. September bei Jornadas ATVC 2019 unter dieser Adresse begrüßen zu dürfen: Buenos Aires, Argentinien, Hilton Buenos Aires Hotel, Stand 49.