Proposta Commerciale
Seleziona lo scopo della richiesta:
Product request
You are looking for a solution:
Select an option, and we will develop the best offer
for you
Incontrate Infomir alle Jornadas ATVC 2019
Pubblicato 17/09/2019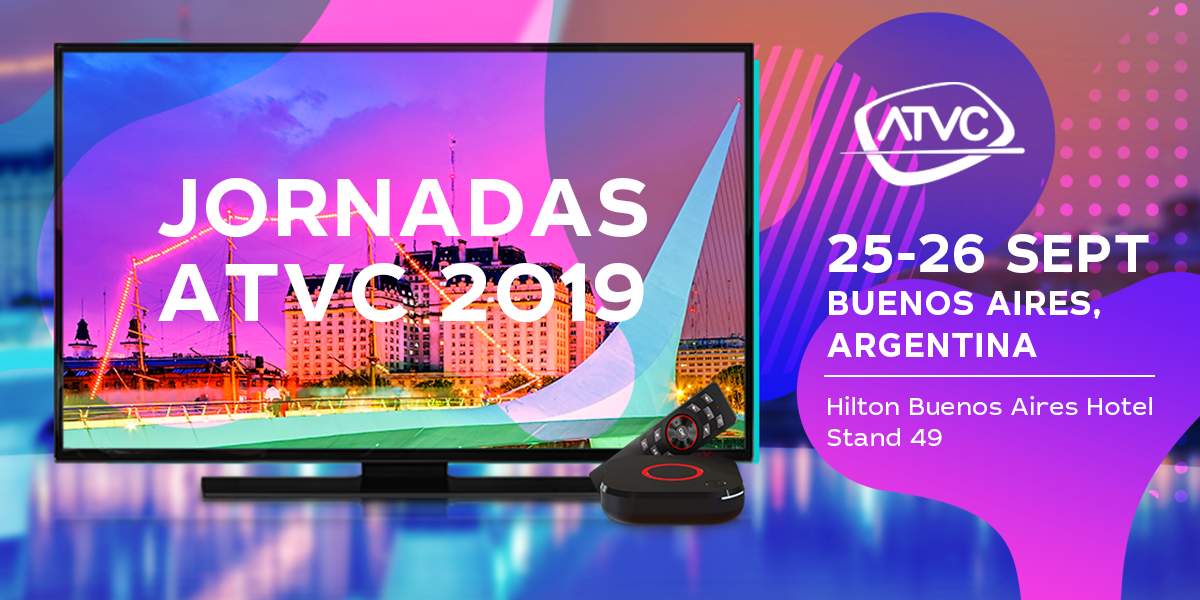 Le Jornadas ATVC 2019 sono uno degli eventi tech più importanti dell"America Latina.
Nel corso di questa convention produttori, operatori pay-TV e compagnie delle telecomunicazioni provenienti da tutto il mondo si ritrovano per decidere il futuro dell"industria.
Vieni ad incontrarci per scoprire tutte le novità riguardo ai nostri nuovi prodotti e alle soluzioni per i business IPTV/OTT. Speriamo di incontrarti il 25 e 26 di Settembre alle JornadasATVC 2019, all"indirizzo: Buenos Aires, Argentina, Hilton Buenos Aires Hotel, Stand 49.