Commercial proposition
Select the purpose of request:
Product request
You are looking for a solution:
Select an option, and we will develop the best offer
for you
Meet Infomir at Jornadas ATVC 2019
Published on 17/09/2019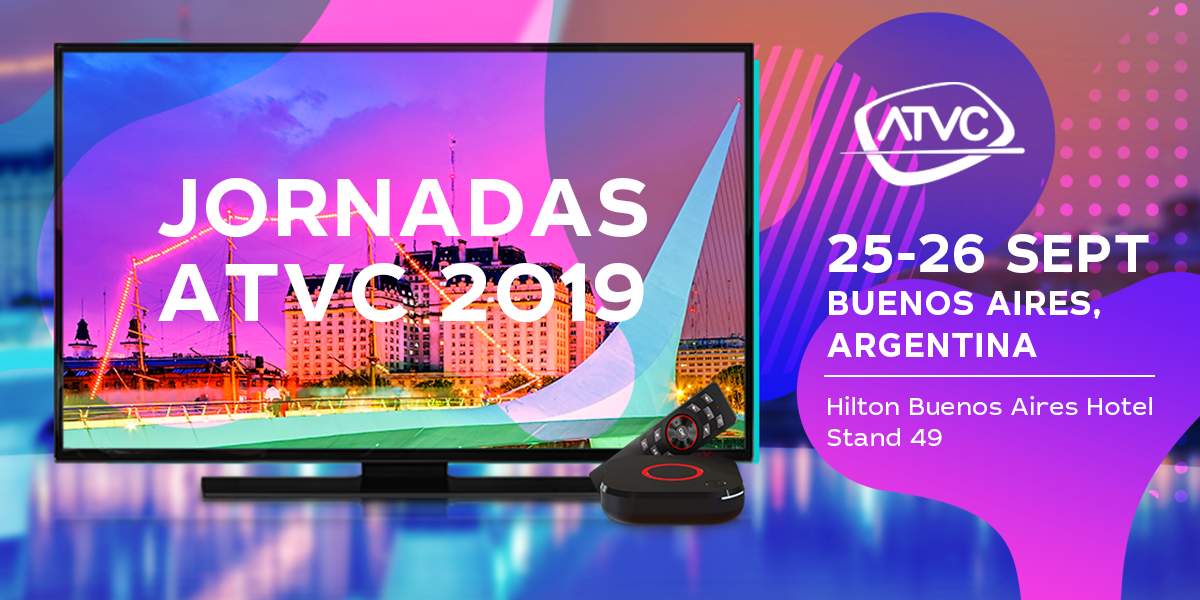 Jornadas ATVC 2019 is one of Latin America's main tech events. Here, equipment manufacturers, pay-TV operators, and telecommunications companies from around the world determine the future of the industry.
Join in and find out all about our new products and solutions for IPTV/OTT businesses. We look forward to seeing you on the 25th and 26th of September at Jornadas ATVC 2019 at the address: Buenos Aires, Argentina, Hilton Buenos Aires Hotel, Stand 49.