Product request
You are looking for a solution:
Select an option, and we will develop the best offer
for you
Jornadas ATVC 2019'de Infomir ile Buluşun
Yayınlanan 17/09/2019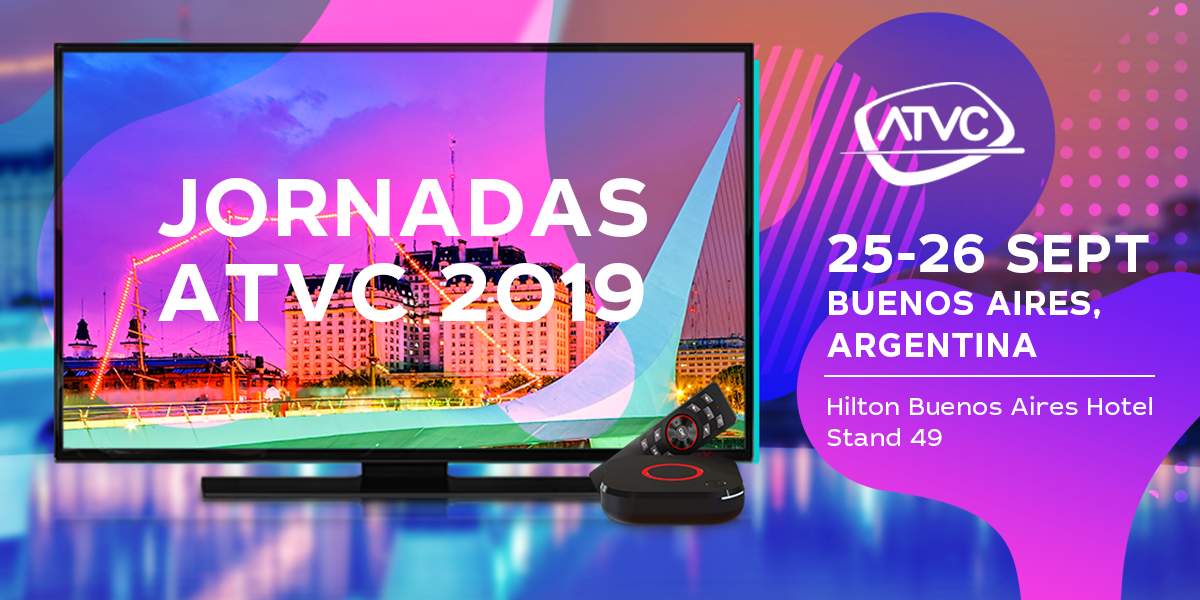 Jornadas ATVC 2019, Latin Amerika'nın en önemli teknoloji etkinliklerinden biridir. Burada, dünyanın dört bir yanından gelen ekipman üreticileri, ödemeli TV operatörleri ve telekomünikasyon şirketleri endüstrinin geleceğini belirlemektedir.
Katılın ve IPTV/OTT işletmeleri için yeni ürünlerimiz ve çözümlerimiz hakkında her şeyi öğrenin. Sizleri, 25 ve 26 Eylül tarihlerinde Jornadas ATVC 2019 etkinliğinde görmeyi dört gözle bekliyoruz. Adres: Buenos Aires, Arjantin, Hilton Buenos Aires Oteli, Stand 49.