Proposta comercial
Selecione o objetivo do pedido:
Product request
You are looking for a solution:
Select an option, and we will develop the best offer
for you
Conheça a Infomir nas Jornadas ATVC 2019
Published on 17/09/2019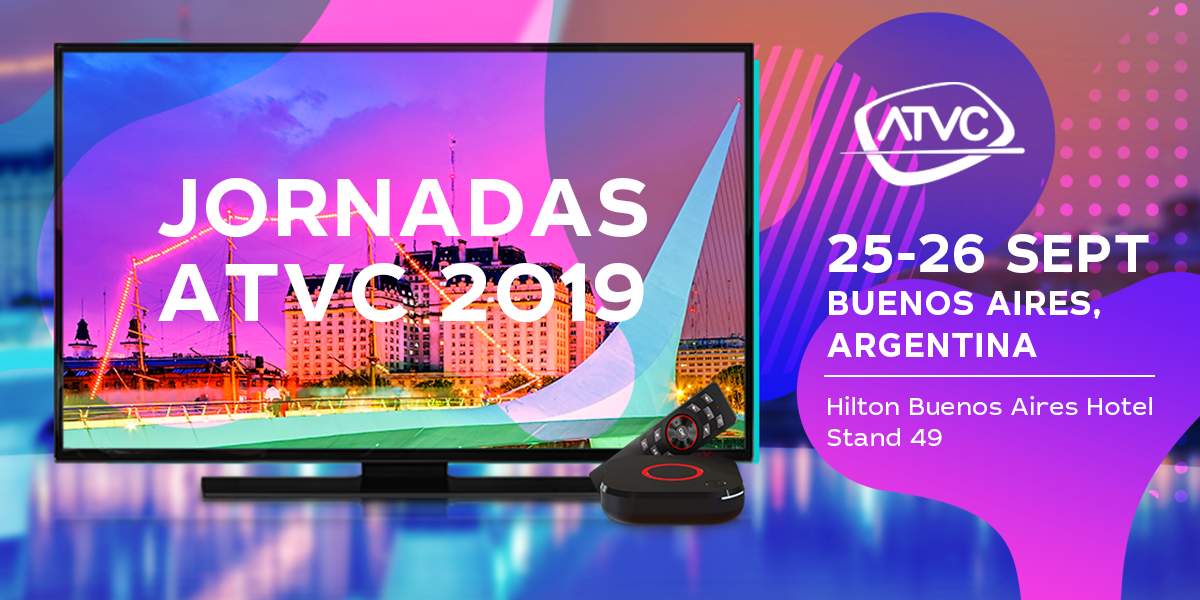 As Jornadas ATVC 2019 são um dos principais eventos de tecnologia da América Latina. Aqui, fabricantes de equipamentos, operadoras de televisão paga e empresas de telecomunicações de todo o mundo determinam o futuro do setor.
Participe e descubra tudo sobre os nossos novos produtos e soluções para empresas de IPTV/OTT. Esperamos vê-lo nos dias 25 e 26 de setembro nas Jornadas ATVC 2019 em: Buenos Aires, Argentina, Hilton Buenos Aires Hotel, Stand 49.