Commercial proposition
Select the purpose of request:
Product request
You are looking for a solution:
Select an option, and we will develop the best offer
for you
Smart TV app: everything you need to know before the rollout
Choosing a platform
Before choosing an OS, operators need to learn about their future clients' preferences and the most popular devices in their region. For example, Roku is the leading platform in the USA, whereas, in Europe, it accounts for only 5.4% of total viewing time, according to Conviva. Therefore, it's unviable to start a service with Roku in European countries. Instead, it's better to use Samsung TV, which takes 19.5% of overall content viewing time in that region.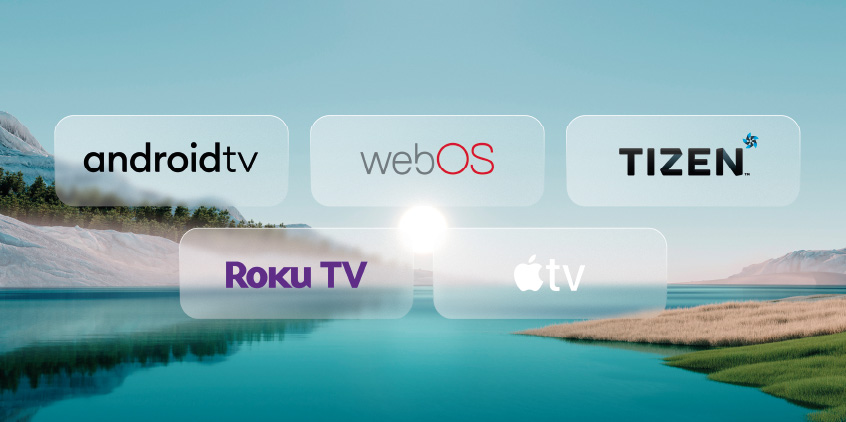 What platforms are out there?
Operators choose between the two most popular systems when it comes to mobile apps: Android and Apple. The choice is much broader in telecommunications. There are five leading platforms at present: Android TV, webOS, Tizen, Roku TV, and Apple TV.
Here is a brief comparison of the top three:
| | | | |
| --- | --- | --- | --- |
| | Android TV | WebOS | Tizen |
| TV sets | Sony, Philips, Panasonic, Hisense, Xiaomi mi, Kivi, and others. | LG | Samsung |
| Technology | Java, Kotlin | JavaScript | JavaScript |
| Mobile app for device control | Google Home | LG TV Plus app | SmartThings |
| Screencasting | Chromecast | Miracast (compatible with Android and Windows 10) | Via compatible apps on Android and Windows 10, Screen mirroring via SmartThings |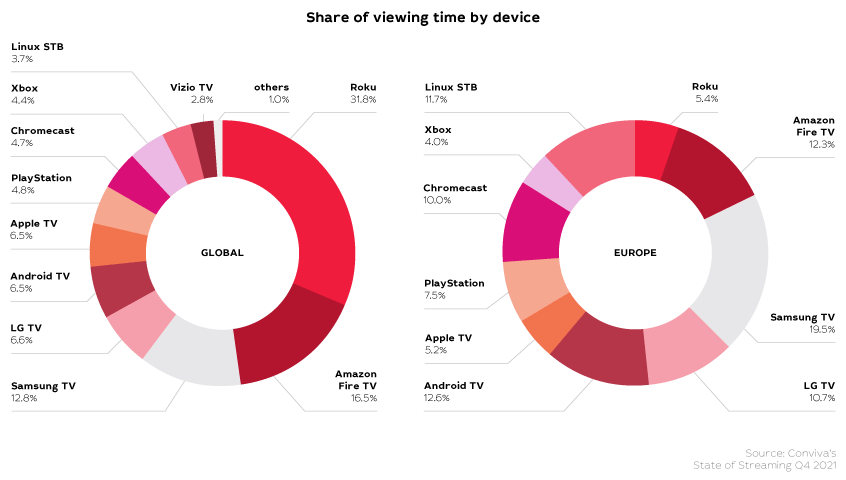 Building a team
Developing a Smart TV app isn't very different from developing a mobile app, so the basic team is the same:
UI/UX designer

Front-end developer

Back-end developer

Tester or QA specialist

Project manager
Team composition may vary depending on the project. For example, creating a mobile app or an app for a specific platform will require a dedicated developer.
In contrast, the list of specialists can be shorter in some other cases. For example, if operators use a SaaS platform, they won't need a back-end developer because the client-side UI implements all interactions. Using a ready-made solution will simplify the workflow for designers and front-end developers.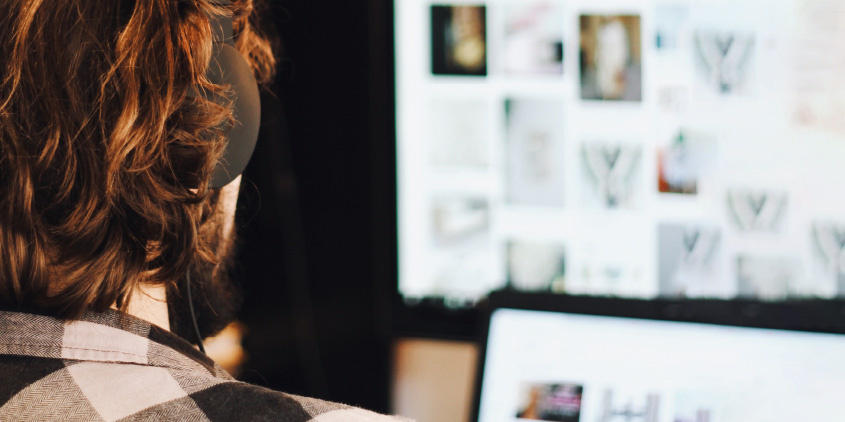 Additional positions: who else delivers results

DevOps synchronizes software development stages and ensures quick solutions for critical problems. This way, teams introduce products to the market faster, integrate updates, reduce costs, and solve other business tasks.

Business analyst elicits user requirements and finds ways to meet them. For example, when integrating a search function, a business analyst determines whether a simple algorithm will be enough or whether AI is necessary.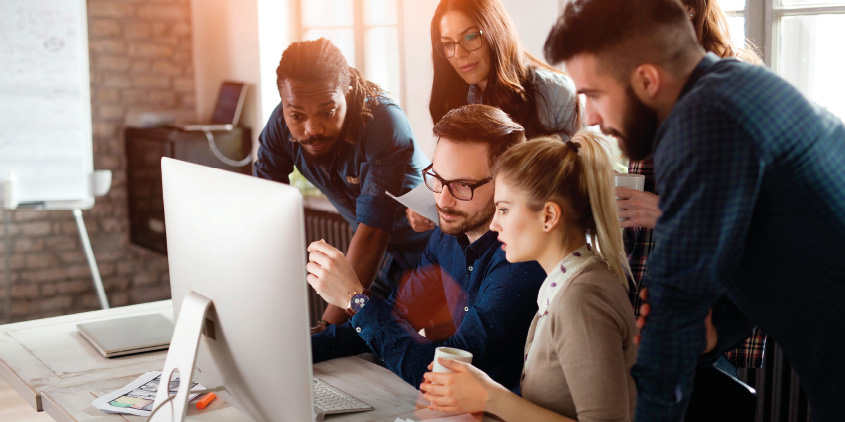 Hiring a team versus individual specialists
Operators can hire a pre-assembled team or each specialist individually. Whichever route they choose, we recommend that they thoroughly examine the freelancer or team's portfolio and choose those with a successful track record in IPTV. Let's take a look at the specifics of each approach.
Hand-picked team

Outsourced team

Operators get to choose its composition by themselves, enabling them to find the best professionals for each position.

In this case, team members will need some time to get to know each other, familiarize themselves with the project, assign responsibilities, and build communication. A team like this is likely to be less effective than an existing one. There might be miscommunication, confusion over responsibility for certain processes, and conflicts between individual specialists.

Clients will have to manage teams personally or hire managers to ensure effective coordination.

Hiring a complete team takes less time.

They already have experience in IPTV projects and can showcase their previously developed apps to operators.

Such teams have already established communication. Their specialists most often use organizer programs they already know well. All of this helps create and roll out an app faster.
We recommend discussing the possibility of further cooperation with developers when signing a contract. Operators might find errors or wish to tweak the product's functionality after being launched in the app market.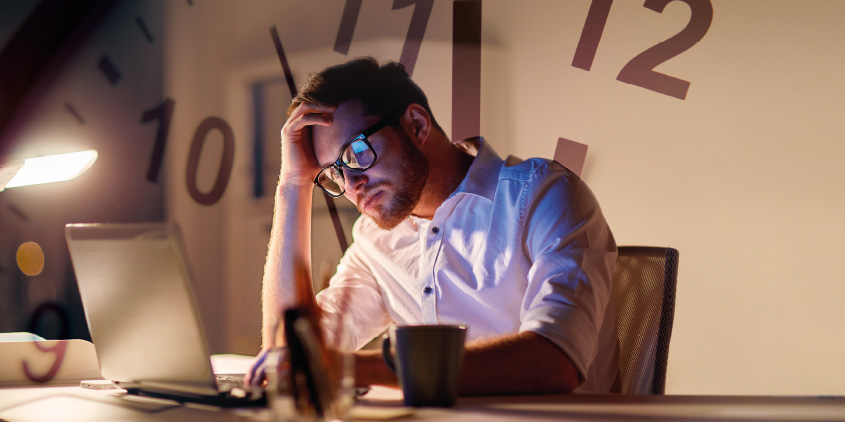 Factors affecting development time
Once the operator (client) and the developer team (contractor) agree on project details, it's time to start the development phase. It can last from several weeks to several months. The time and cost of development depend on several factors.
Understanding the final product. To minimize the development time and costs, the client must provide the team with clear terms of reference and describe the desired functions in detail.
Otherwise, the contractor's work may drag on unnecessarily. If the operator doesn't have a clear vision of the finished app ("I want something like Netflix"), they'll need to collect additional information about potential clients and their technical capabilities. A business analyst will be required in this case.
Ready-made elements. The operator can prepare important elements of the future app beforehand, such as the design, thereby making development significantly faster.
Using an existing solution. Some developers like Infomir offer customization services for their official apps. It's the most effective and low-cost way to create products for Smart TV.
The expert team creates a branded app tailored to the operator's needs based on an existing technology. Read our article "What is customization and why operators need it?" to learn more.
Features. This part is similar to the previous one. The time it takes to create an app is directly proportional to the number and complexity of its functions.
Start with the main functions
If you have limited resources, draw a line between the core functions and those that are simply useful for the project. An app can't exist without the former, as they hold the key value for users—for example, a player.
Useful functions improve user experience and can be added in the next release. It can be delayed view, multiscreen, or recommendation engine.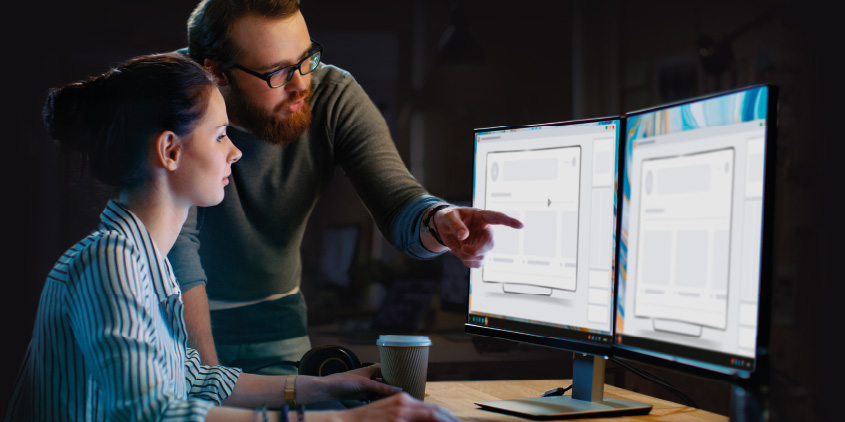 Ensuring app quality
To avoid costly mistakes and create the highest-quality product, it's important to thoroughly test your app after development.
User interface
TV screens are wider and larger than on other devices, something which should be considered when developing the app. Users watch TV from a distance of several meters. That's why the interface shouldn't contain small fonts or unreadable graphic elements.
Besides, there are TV models that support auto-rotate screens, such as Samsung's The Sero. Apps that support auto-rotate screens will be the most future-proof and competitive.
Picture quality
Supporting all modern video formats and displaying them correctly on different devices is an important requirement for apps. The service's software must adapt to the varying pixel numbers and maintain video proportions during playback on devices with different aspect ratios to ensure this.
Network
The function of TV apps depends on the connection to the data network. Make sure that the service works even at slow Internet speeds. It must display errors correctly and enable buffering.
To create an app, operators need to assess their financial and time constraints, collect as much information as possible about user preferences, and choose the right platform. It's better to prepare detailed documentation beforehand and use a ready-made solution to cut costs and save time when developing an app.
Recommended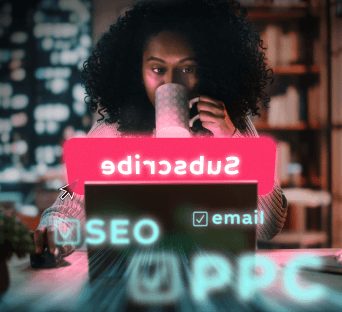 Technology provides entrepreneurs access to information from multiple sources: social media, the Internet, or databases. Combined with software, it helps them take into account numerous indicators and trends. All of this can be used to make your business grow.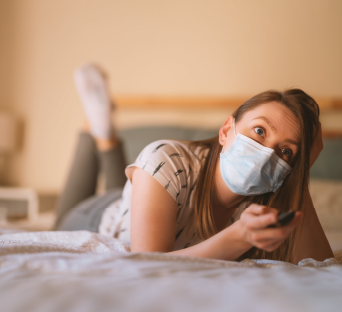 Two years of the COVID-19 pandemic have dramatically changed the paid TV market.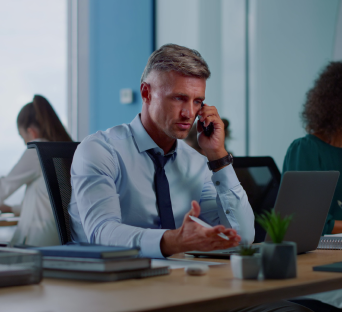 Adapting to consumers' demands is crucial for operators who want to remain relevant and sought-after.