Commercial proposition
Select the purpose of request:
Product request
You are looking for a solution:
Select an option, and we will develop the best offer
for you
What is customization, and why does it matter to operators?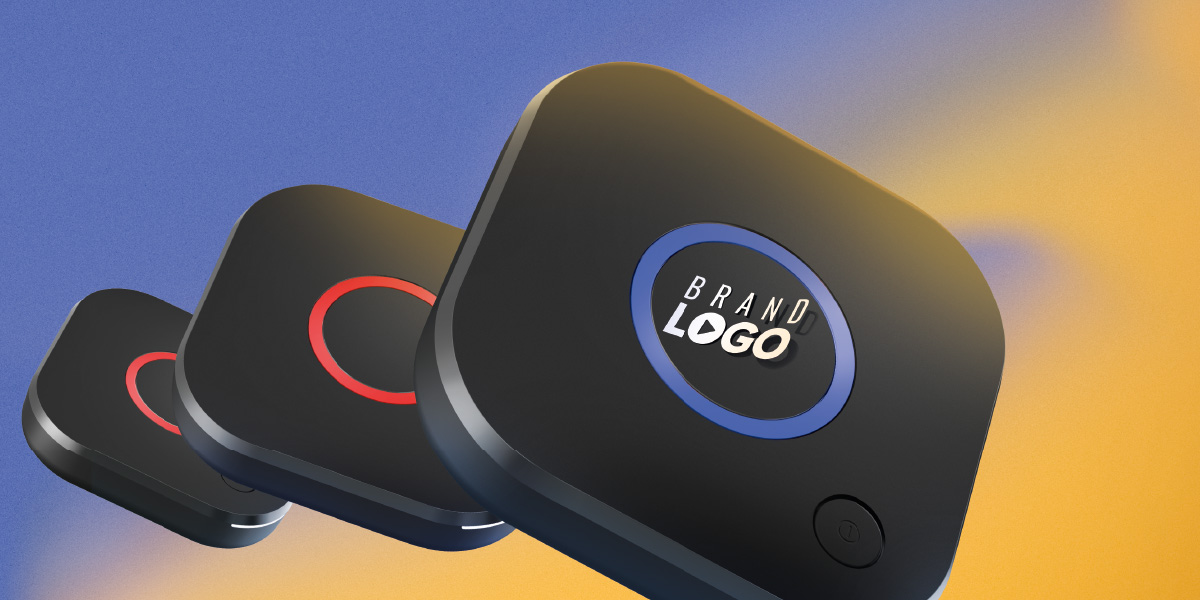 Customization and its tasks
The term «customization» is used in many areas of production: from clothing to electronics. This word means tailoring a product or service to the needs of specific customers. For example, customization can be applying a company logo to a batch of standard one-color mugs or T-shirts. In the telecommunications sector, customization is applied to CPE.
When planning a project, operators should not only think about the overall strategy, purchasing equipment, and finding their audience. It is equally important to consider the image, i.e., the uniqueness of your brand and what you offer. This way, you can stand out from competitors. Customized devices will help you with that.
CPE manufacturers make large batches of standard devices. To ensure that these products get a unique identity, they place visual elements that define a company: the service name, logo, colors, font, and other brand attributes.
As a rule, the user's first impression of the service is formed from how the operator presents itself. A professional logo, high-quality design, and unique branded products will attract subscribers to your project. Conversely, unnamed companies offering dubious, cheap devices are unlikely to inspire confidence in potential customers.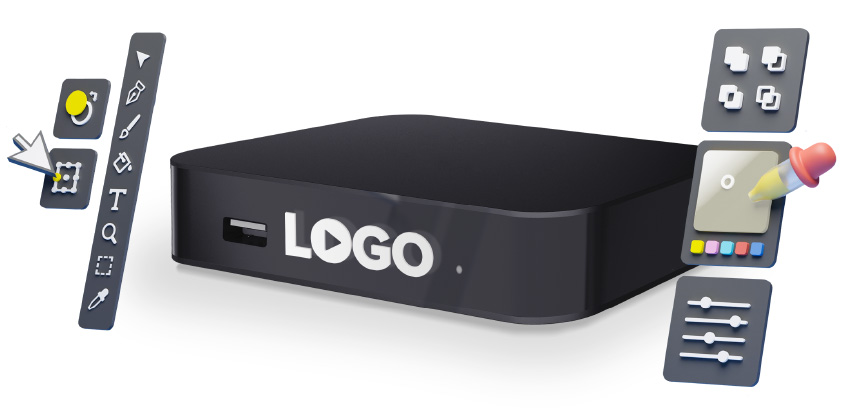 In the case of customized devices, the operator's corporate colors and logo are added
Customization enables you to make a unique batch of set-top boxes from ordinary devices. This process offers two main stages: branding and setting up device software.
Branding CPE devices
It is in the operators' interest to provide branded devices to users. This can include placing brand attributes on the bodies of set-top boxes, remote controls, and packaging. Let's see how this may look, based on the example of customized set-top boxes manufactured by Infomir: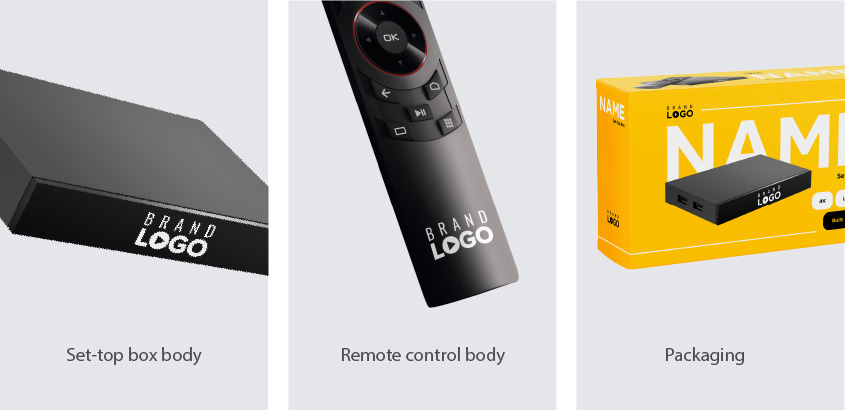 Getting started with branding
To receive a batch of unique CPE devices, operators must provide a layout, complete a form, and agree on all the customization details with us.
Branding remote controls and set-top boxes. The service logo can be placed on the remote control and the body of the CPE device. To brand these devices, the operator should provide a logo in vector format. Based on this file, designers will develop several visualization options, enabling customers to choose the most appropriate one.

When ordering branded devices, the operator must provide a file in an acceptable format, such as .eps, .pdf, or .psd

Technology: how device branding works
To put the customer's logo on the remote control and set-top box, Infomir uses single-color pad printing. The product is fixed on a special platform, and a stencil with the customer's logo is placed on it. Then, a plate with paint is lowered onto the product. When the stencil is removed, the pattern remains on the body.
Unique packaging. Box branding provides operators with more options. For this purpose, you can not only develop your unique design but also place important information for users on the box, e.g., plan terms, lists of channels and pre‑installed applications, etc.
Besides, branding may include the creation of a unique set-top box passport in particular. If required, the documentation can be tailored to show the service's logo and name using the operator's own unique font, colors, and design.
Timeframes. The customization process is divided into two stages: approving the layout and making branded products. The first stage can last from a couple of days to several weeks. Coordination won't take much time if operators clearly understand what they want to get as a result and promptly prepare the necessary documentation. Production can take several weeks.
Software customization
The CPE software can be customized to meet the operator's needs. Each project is discussed with customers individually: there are no standard solutions in this area. Nevertheless, a number of elements are commonly customized. We will show several options for customizing software using the example of the Ministra TV platform middleware and explain what this gives to operators.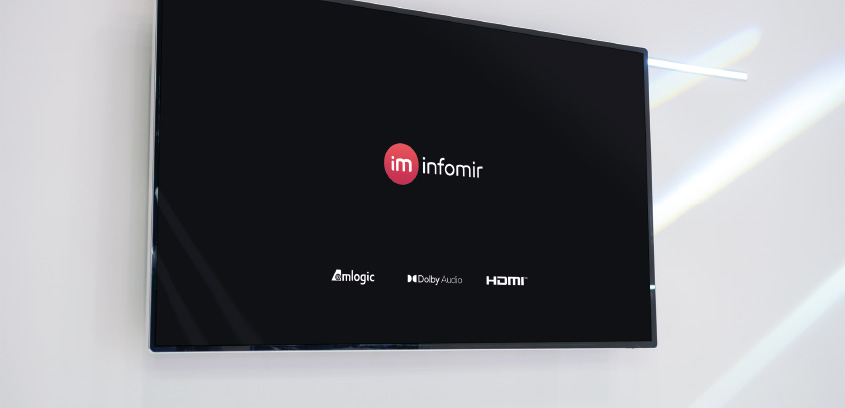 Logos and colors. In custom firmware, operators can create a unique boot screen containing their logo, corporate colors, slogan, and fonts. The boot screen is the first thing users see when the device starts. Of course, a good design will make a positive impression on customers and increase the operator's status in their eyes.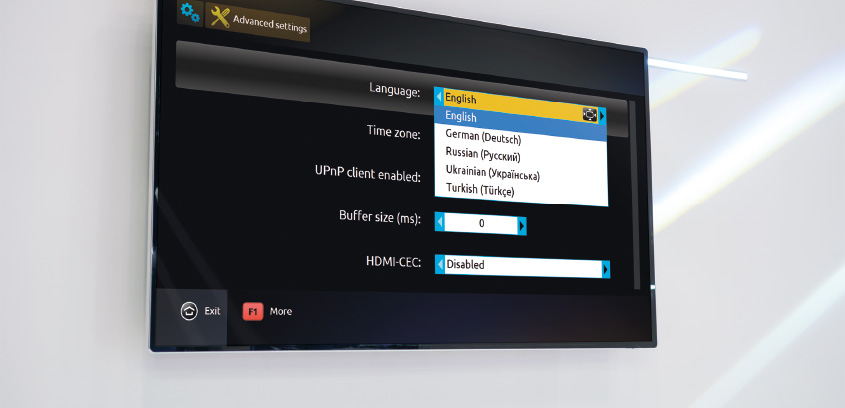 Localization.* Operators can take care of customer comfort and provide them with some non-standard functions. For example, if the default set-top box menu does not contain the language required by the operator, it can be integrated (i.e., the entire menu translated into any desired language.)
Localization enables operators to provide certain services in a specific region, helping boost customer loyalty.**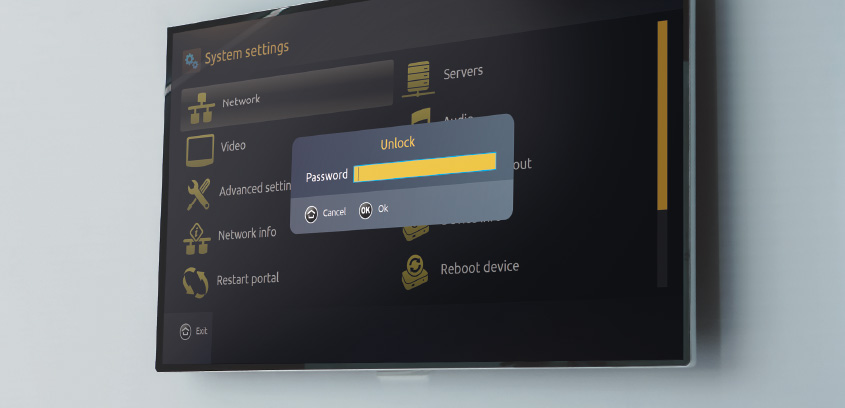 Restricting access to system settings. Operators can prevent users from accessing advanced features. Settings can be used to prohibit users from registering another portal, resetting settings, replacing the firmware, etc. That means subscribers won't be able to use their set-top boxes to watch competitors' content. Such features can only be unlocked after entering a special key available only to operators.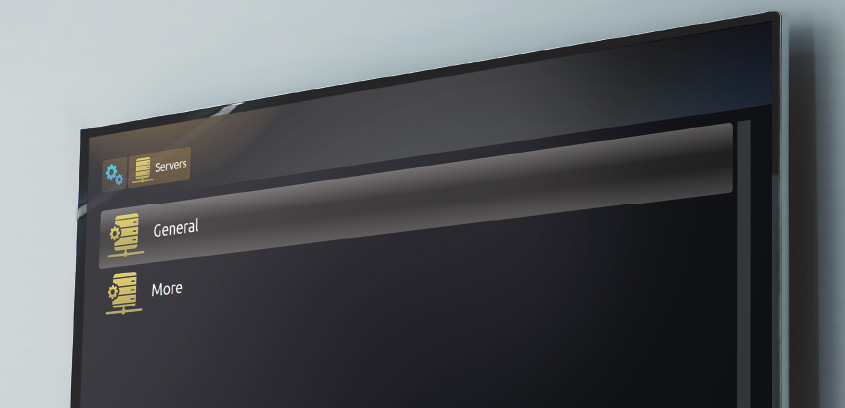 Hidden URLs. In custom firmware, you can hide the URL of the operator portal, and users won't be able to see it.
Why customize software
| | |
| --- | --- |
| Service awareness. Those using branded products see the operator's logo every day. This way, you strengthen your brand. | |
| | Security. A hidden portal URL avoids unauthorized connections. |
| Preventing subscriber churn. Custom firmware enables operators to retain their audience. Subscribers won't be able to use their devices to view content from competitor services. | |
| | User comfort. Customization enables you to adapt the device to the needs of subscribers and operators, e.g., add the desired language or use a different time zone. |
| Reducing the load on technical support. If advanced settings are hidden, users won't be able to accidentally change them, which means that they won't need to contact technical support to restore the default ones. | |
Installing custom firmware
When the software is ready, it will need to be installed on CPE devices. It is preferable to update set-top boxes over the network. To do this, you want to arrange an appropriate network environment.
However, update options are selected individually for each specific case. For detailed information, please contact our technical support.
If operators later want to add new features or change customization options, developers can create a new version of the software for them. In this case, updating set-top boxes is easy as the functionality of the Ministra TV platform enables you to update the software of CPE devices automatically during the next reboot or create an individual schedule.
Terms of creating an individual firmware
As with branding, how long the customized software takes to develop largely depends on how quickly operators and their contractors can discuss all the points and prepare clear terms of reference. The approval stage can take from one day to a couple of weeks. After that, engineers usually need 2–3 days to «assemble» the firmware.
The customization mechanism enables you to create an exclusive design and software for standard CPE devices. Your set-top boxes will be perceived as unique equipment. This way, you strengthen your brand, increase its awareness, and boosts customer satisfaction.
____________________________
*Adding a language is discussed separately: we need to use a separate team to complete this task.
** Infomir integrates new languages only for the internal portal of set-top boxes. To make sure customers can use the new language, the middleware used by the customer must support it as well.
Recommended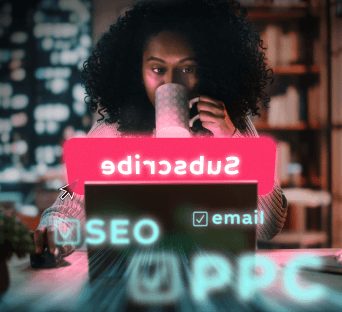 Technology provides entrepreneurs access to information from multiple sources: social media, the Internet, or databases. Combined with software, it helps them take into account numerous indicators and trends. All of this can be used to make your business grow.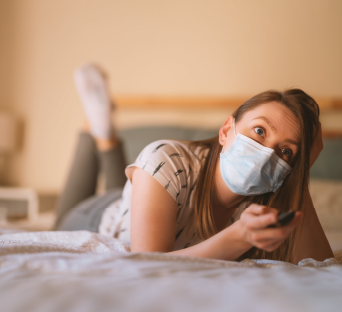 Two years of the COVID-19 pandemic have dramatically changed the paid TV market.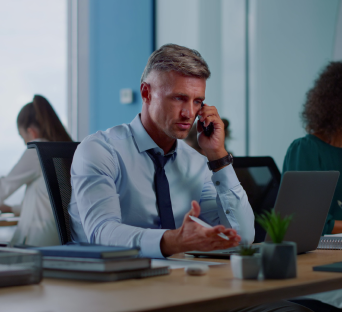 Adapting to consumers' demands is crucial for operators who want to remain relevant and sought-after.