Commercial proposition
Select the purpose of request:
MAGic Solution — build a successful IPTV/OTT project within days
Published on 09/04/2020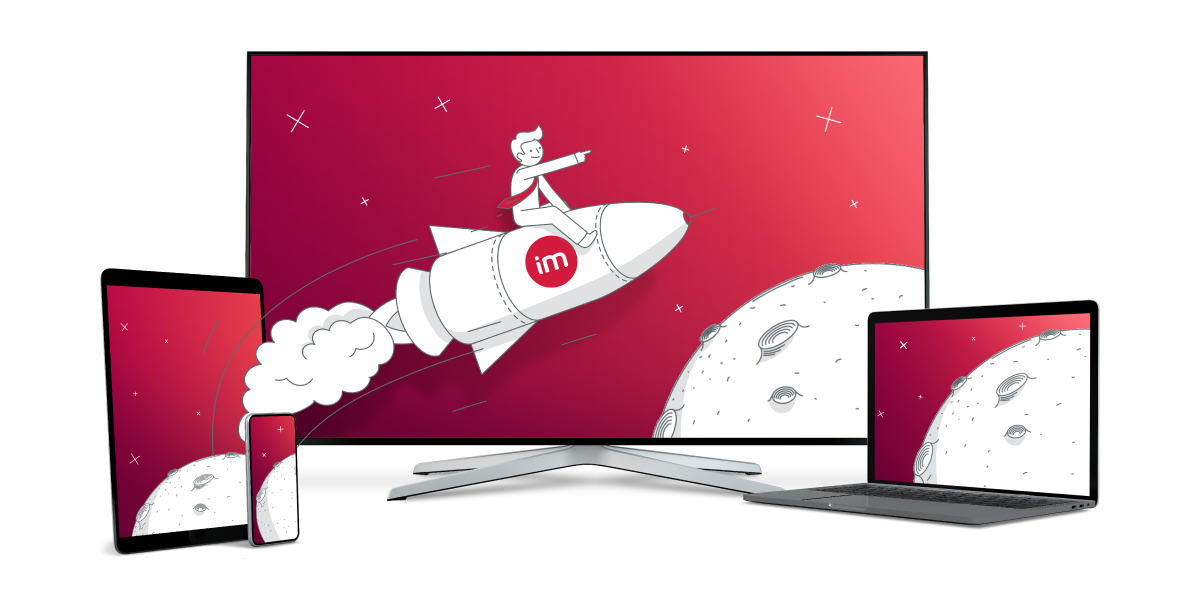 In April, Infomir launched a special project — the MAGic Solution service for ISPs, content creators, companies and communities. Launching multi-screen projects with TV channels and video on demand just became a whole lot easier and less costly.
The current crisis has opened up new opportunities for those who didn't originally plan to launch their own IPTV/OTT services. To retain audiences during quarantine, educational and cultural projects are going online. The new MAGic Solution service can help with this. Universities, communities, museums and philharmonic societies even get a special offer: a budget of 150 euros is enough for them to run a project.
Infomir has been making equipment and software for interactive TV service providers for over 20 years. The company launches projects based on the Ministra TV platform, powerful MAG set-top boxes, and the Ministra Player multi-screen application, in addition to integrating partner solutions for content transcoding, streaming, protection, and delivery.
Turnkey content delivery and monetization
When deadlines and budgets are critical, the solution you choose should work right out of the box. That is why Infomir has prepared a special offer for MAGic Solution. With it, even times of crisis will not prevent you from launching a successful video service. If you have the content and subscribers, Infomir will take care of the rest. The company provides everything you need for a modern IPTV/OTT service. Thanks to this service, customers can start broadcasting within a period of 3 days.
MAGic Solution capabilities
Infomir will help you create a profitable video service with feature-rich monetization, advanced statistics, convenient billing, and reliable content protection.
Who is this solution for?
Infomir is here to help everyone who wants to broadcast content. All over the world, the company launches video services for Internet service providers, religious communities, content studios, and universities. With MAGic Solution ISPs implement IPTV using the existing infrastructure, broadcasters do away with cable broadcasting and offer users a multi-screen experience. Content creators provide their movies, TV shows, lectures, webinars, and other original content directly to subscribers. Communities and universities offer your users a wide range of different types of content, including video tutorials, sermons, and workout videos.
Thanks to the MAGic Solution, a religious organization in the Philippines launched a video service for an audience of 10 million users, and a church on the island of Martinique established 24/7 broadcasting for parishioners. Nigerian religious community — created its own online radio.
As a gift, each client receives two-month technical support. The Infomir team will troubleshoot, monitor service status, update software, and remotely configure your system free of charge. And all critical issues are addressed within 8 hours.
Multiscreen apps
Let subscribers watch your TV channels, video on demand and live broadcasts on smartphones and tablets. Users will be able to rewind TV shows to a specific point or watch them as recordings.
The video player is already available in official app stores for Android and iOS smartphones and tablets, Android TV, Roku, and Apple TV media players, as well as Tizen TV and LG webOS smart TVs. All the user has to do is download the application and connect to your service.
Ministra Player works free on Android AOSP and Android TV MAG set-top boxes and requires a Licence Key to operate on third-party devices.
Prices and tariff plans
The cost of MAGic Solution includes the project launch with an audience of up to 5000 subscribers, consultations and training of your employees. Infomir takes into account the price of partner solutions and client devices separately. White label applications, premium tech support, and License Keys for the Ministra Player are available as an option.
Infomir ensures that your infrastructure is ready for improvement, and with us, in the future, you'll easily be able to serve up to 50,000 subscribers. The company is ready to help you as you grow.
Choose your MAGic Solution plan
About Infomir
Infomir has been creating IPTV/OTT solutions since 2001. Over 4500 IPTV/OTT projects in 150 countries successfully operate using Infomir's software and set-top boxes. Today, Infomir is the only Ukrainian manufacturer of set-top boxes and software for interactive TV providers. Infomir has offices and logistics centers in Germany, Switzerland, Estonia, and the United Arab Emirates. The Infomir team creates high tech products that advance the television industry.
*Infomir only helps with infrastructure and technical support. The company does not broadcast, stream or otherwise provide any TV or video content.
**Android and Android TV are trademarks of Google LLC.