Commercial proposition
Select the purpose of request:
Product request
You are looking for a solution:
Select an option, and we will develop the best offer
for you
IBC 2014: Infomir continues to develop and grow
Published on 06/11/2014
The beginning of the autumn was marked by one of the most important events on the telecommunications market. From 11 to 16 September, Amsterdam was the host city of the International Broadcasting Convention (IBC 2014)., the biggest happening in the broadcasting industry. Over fifty thousand specialists from more than 170 countries worldwide attended the exhibition. 1400+ modern technologies manufacturers presented their latest developments. It was Infomir's third time as an exhibitor there.
Preparations for the exhibition began long before the event. We contacted our current and potential clients and partners and established the business meetings schedule. Having anticipated the big number of visitors, we have carefully thought and built our stand for a productive and optimum visiting experience, and extended our on site team of managers.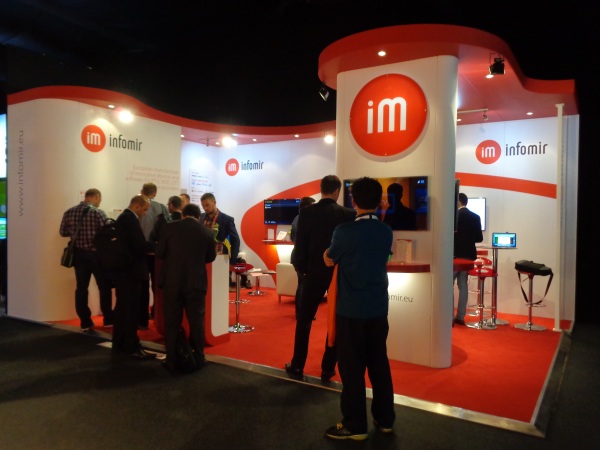 Apart form the well known MAG250 IPTV Set-Top Boxes, Infomir displayed the new models that entered mass production, of which the powerful MAG254 IPTV/OTT Set-Top Box, MAG260 IPTV/OTT Set-Top Box using Android OS, and MAG270/275 hybrid Set-Top Boxes. Our first presentation was that of the MAG285 Set-Top Box. This is a product from our hybrid series with CI and Smart Card interface. We also announced that early 2015 we will be launching a new product line based on Broadcom processors.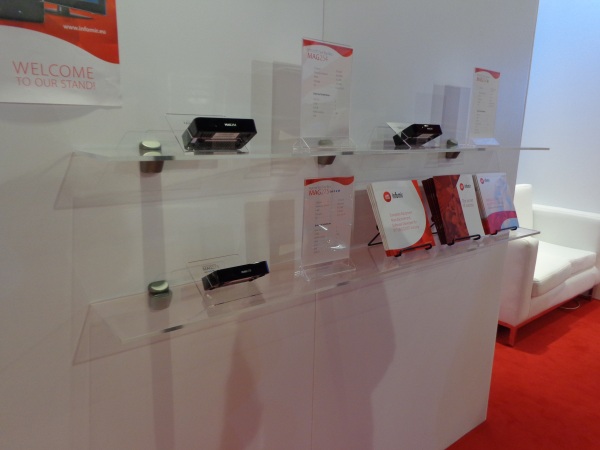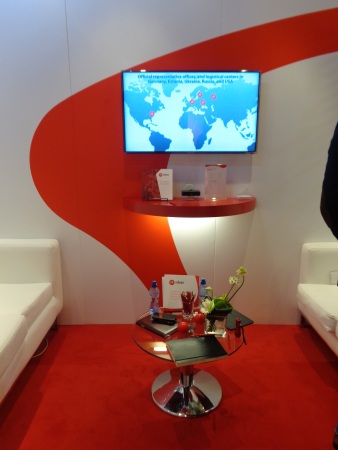 Andrei Gavruschenko, interviewed by Thomas Noszczak for the popular IP&TV News online magazine, talked about Infomir's success and plans: "We never rest on our laurels… Infomir is eagerly looking at developments on the telecoms market and has been involved in a major project with RosTelecom in the last three years". Furthermore, he discussed about the Company's plans to enter the Latin American and African markets. For the full interview, go on the IP&TV News website.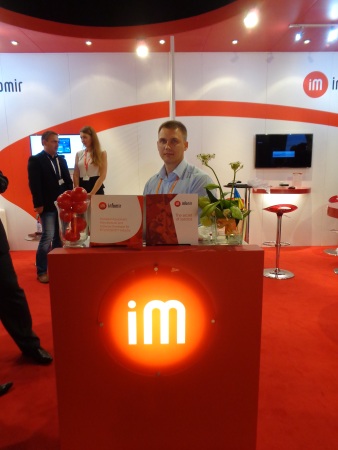 Infomir at IBC 2014:
IBC 2014 was an interesting and diverse forum in the broadcasting industry. Ahead Infomir lay other international exhibitions. We will be present at AfricaCast (the forth continental exhibition dedicated to broadcasting equipment and technology) from 11 to 13 November 2014 in Cape Town (South Africa); as well as at Bakutel 2014, the 20th anniversary of the Telecommunications and Information Technologies exhibition that will take place in Baku from 2 to 5 December 2014.