Commercial proposition
Select the purpose of request:
Product request
You are looking for a solution:
Select an option, and we will develop the best offer
for you
What remote controls do subscribers and operators need?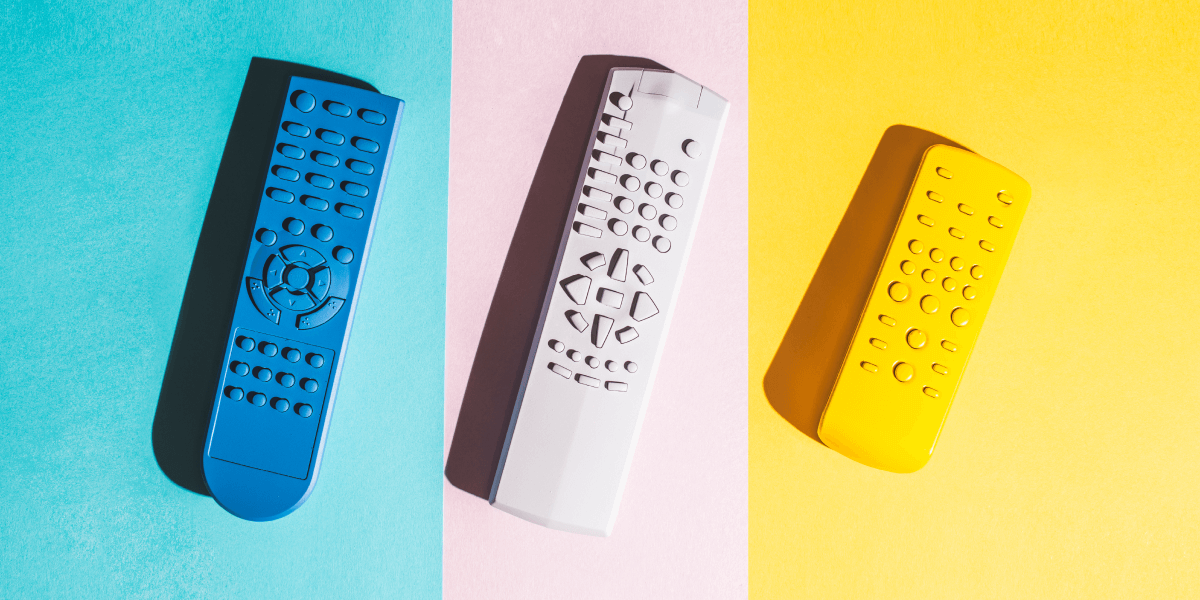 We'll tell you what kind of remote controls subscribers prefer, which is the most suitable for operator devices, and the most important trends in manufacturing and design.
Previously, the only things legacy remote controls could do was switch between channels, adjust the volume, and control video playback. However, the latest generation remote controls enable users to browse the Internet on a smart TV or a set-top box, start applications, and play online games. What's more, the devices are manufactured from environmentally friendly materials and can be used as a microphone to give voice commands.
Users appreciate comfortable, simple remote controls that are pleasant to the touch. That's why manufacturers can't supply obsolete, inconvenient, or unhomely models with their set-top boxes.
From a user's perspective, good remote controls are comfortable, functional, and simple to use. Also, certain categories of users—gamers, children, elderly people, and people with disabilities—need special remote controls. By providing them, operators will show that they care about their audience's comfort while using their video services.
What is important for users?
Comfort. Subscribers use remote controls all the time for playing online games on a smart TV or switching channels. What matters to them is the material, shape, weight, button size and layout, and how it feels to the touch. When all of these criteria are met, the device lays nicely in one's hand.
Remote controls should be constructed from safe, durable materials – even simple but good-quality plastic can work. The device should be resistant to scratches, grease, and dust. The buttons should not creak, pop, or sink, and the text should stay readable.
Features. Voice commands, dedicated buttons for streaming services, and programmable buttons are the features demanded by users.
Voice commands are the simplest way for users to interact with STBs and are convenient for people with limited mobility, eyesight problems, and older people.
It is only possible to send voice commands using Bluetooth-enabled remote controls because infrared devices cannot transmit them. Connectivity plays a crucial part in how Bluetooth remote controls perform. Without a reliable and stable connection, the TV will skip some commands or execute them incorrectly.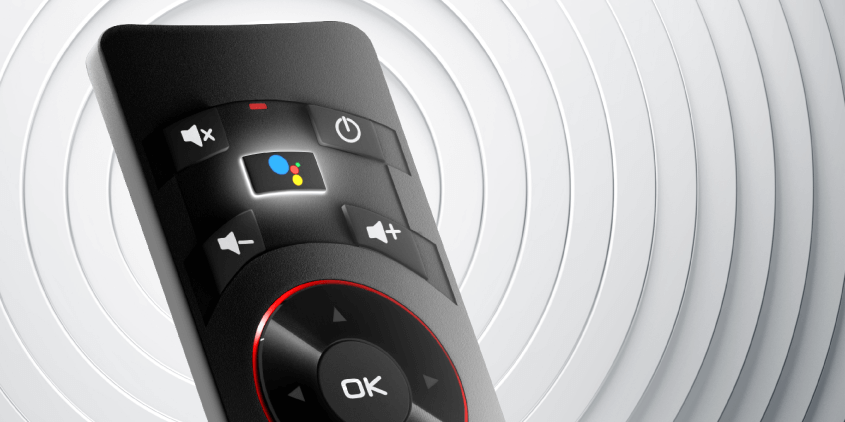 Users can press the microphone button and give the following commands: "Switch channel," "Open YouTube," or "Find movie"
Streaming service buttons are required to provide quick access to popular resources such as Netflix, YouTube, and Amazon Prime. Users don't have to look for an app in the smart TV menu because they can simply press the button with its logo on the remote control.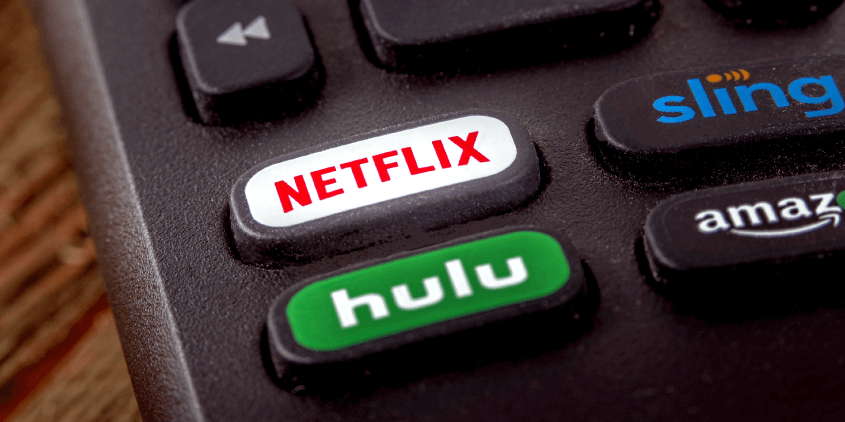 Different remote controls will have differing streaming service buttons. Services pay for the placement of branded buttons on remote controls.
Rooms with a TV may also have other remote-controlled devices present, such as a stereo, STB, fan, or air conditioner, each needing its own remote control handset. Alternatively, a single remote control with programmable buttons can give you control over all of your devices. Once you've assigned these buttons, you need nothing else to manage your devices.
Simple to use. Users don't want to spend time learning what every button does. What's more, they are unlikely to use a button without knowing its purpose.
The ideal remote control should offer an intuitive experience, e.g., one button for switching channels, another for Netflix, and the third for voice commands. Moreover, the features should be instantly understandable even when a person uses the remote control for the first time. That's why every button needs an intuitive description or marking.
Special remote controls. Devices with large buttons are suitable for people with limited motor skills, eyesight impairments, and the elderly. Tactile markings are important for blind people. A children's remote control should be bright and simple but with limited features. Gamers need remote controls with additional features that look like gamepads.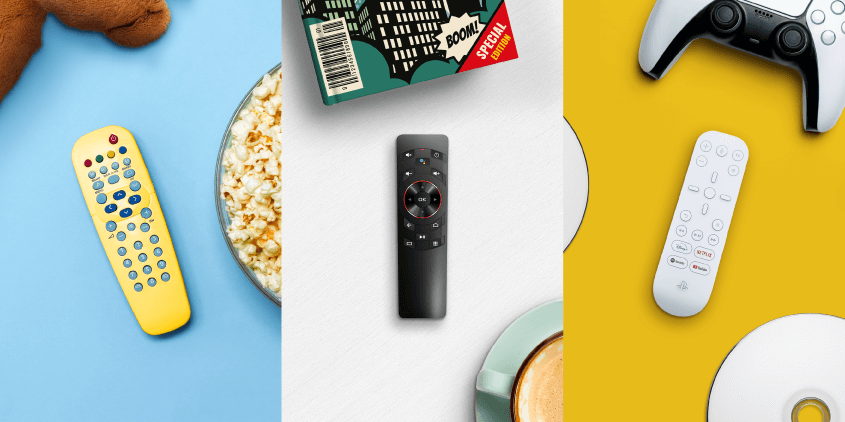 What is important for operators?
From an operator's point of view, an ideal remote control is an inexpensive device with minimal time required for customization and branding. Every operator can choose between developing the remote control design, hardware, and software from scratch or using a ready-made solution from a manufacturer.
Branded remote controls have the service's logo, bespoke design, and a dedicated button to access the operator's app.
Design and software development requires time and resources. However, such unique solutions make the brand more recognizable.
Some operators sell TVs or STBs with generic remote controls, like those from Google, allowing them to unlock new markets more quickly. While Google will handle software certifications, support, and updates, all the operator needs to do is add this remote control to their smart TV or STB package. However, these solutions are costlier.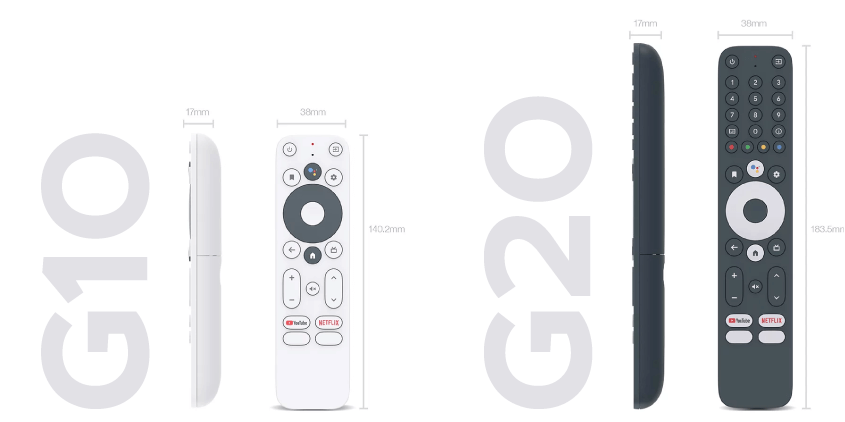 Operators can use remote controls with native or custom firmware.
The future of remote controls
Operators and remote control manufacturers name improved voice control, eco-friendly materials, and customizable look among the recent trends.
Voice control is improved by developing new ways to enable the microphone. Modern remote controls can be enabled by saying a code phrase or holding the device.
Eco-friendly materials are important to many users, so remote control manufacturers should try to use sustainable materials.
Remote control cases can be made of wood, cloth, or recyclables. One popular material is bioplastic with a natural origin and all the properties of regular plastic.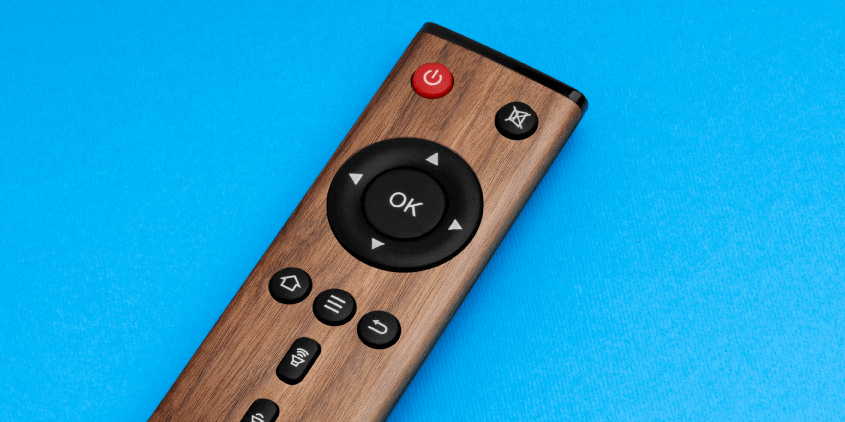 If a plastic remote control can't be recycled, it must be durable enough to last as long as possible without turning yellow and fading, plus it should be resistant to moisture and dust.
Choosing rechargeable over regular batteries is recommended. They can be removable or non-removable and draw charge from a USB port, electrical outlet, or a special charging station. In 2021, Samsung presented its solar battery remote control.
Manufacturers suggest using changeable front panels with different colors and stickers to customize remote controls. Users can create their own remote controls and change them as they please.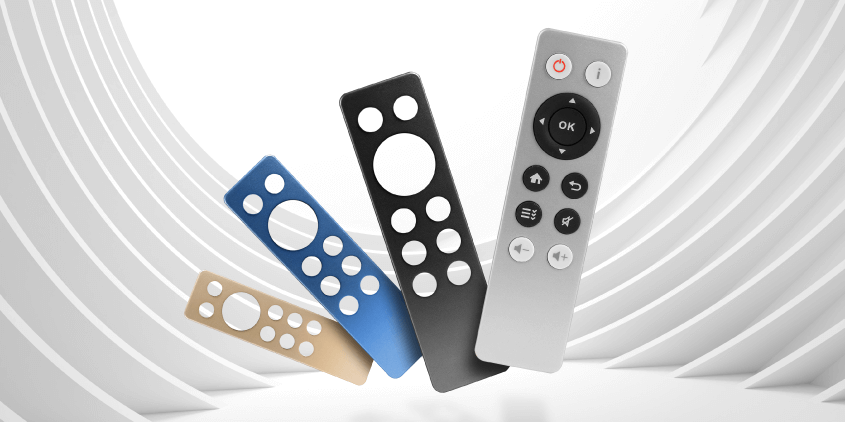 Interchangeable panels make remote controls more unique, catching the attention of users and operators. Panels can be made of eco-friendly materials
Also, manufacturers add button lighting or motion sensors. Such remote controls will illuminate only in the dark or when touched.
Other trends aren't as popular yet. For example, a touchpad is inconvenient to use on remote controllers, which is why it's not popular with operators and users.
Users like remote controls that are
comfortable

functional

simple to use

inexpensive and easy to manufacture and support

recognizable
The most popular features are voice commands, streaming service buttons, and programmable buttons.
Users want remote controls made of eco-friendly materials and powered by rechargeable batteries. In addition, they are interested in customization options, such as a changeable panel or a set of stickers that come with the remote control.
Recommended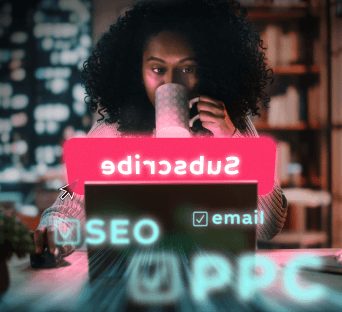 Technology provides entrepreneurs access to information from multiple sources: social media, the Internet, or databases. Combined with software, it helps them take into account numerous indicators and trends. All of this can be used to make your business grow.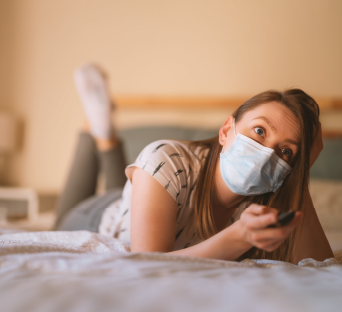 Two years of the COVID-19 pandemic have dramatically changed the paid TV market.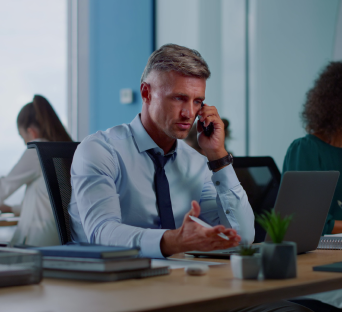 Adapting to consumers' demands is crucial for operators who want to remain relevant and sought-after.