Commercial proposition
Select the purpose of request:
Q&A: Aleksey Kasianenko - General Impressions from NAB Show New York 2016
Published on 21/11/2016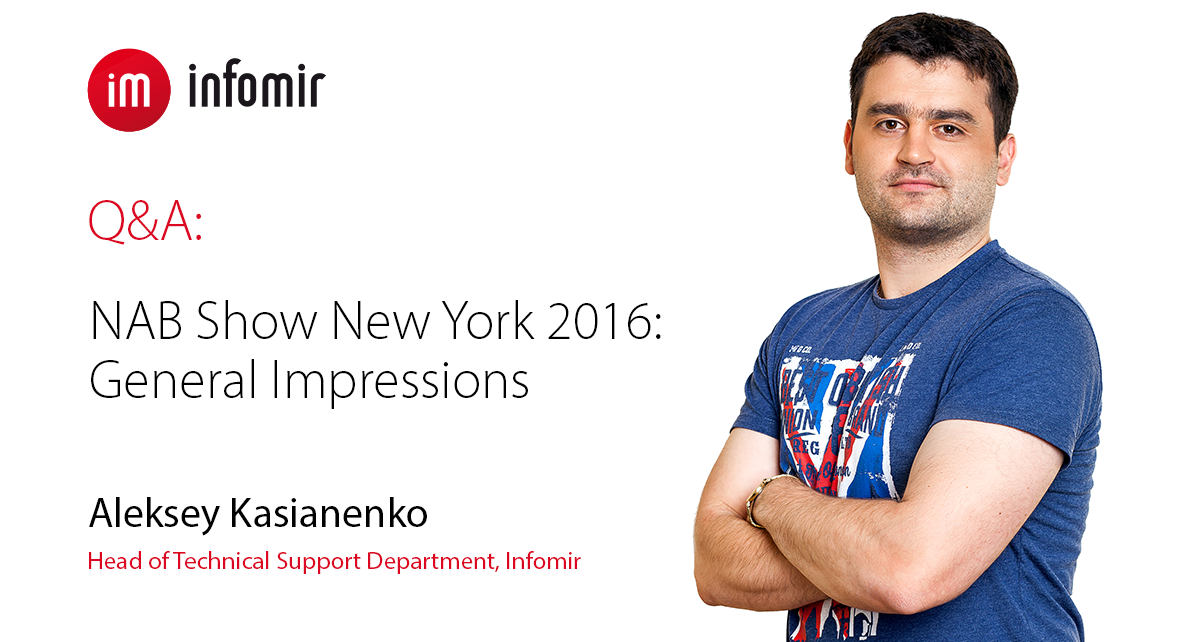 What do you think about the growth of NAB Show New York?
Infomir has been an active participant in this event for some time now. I was also present last year when it was called CCW NAB. There is no doubt that the event has expanded over the years. There were more visitors this year, to the exhibition in general and to our stand in particular. The interest towards NAB Show New York has grown considerably over the years, as well as the number of exhibiting companies. We met with technical integrators that were at their first participation. All these show the importance of this event that takes place in one of the most technically developed regions in the world.
What are today's technical requirements concerning Set-Top Boxes on the North American market?
The north American market is very demanding concerning all characteristics of the devices in our field of activity. Of course, the most important aspects are speed and compatibility with the latest trending technologies. It is worth mentioning the high interest towards our best selling product MAG255. But this year, many were interested in our new developments, MAG255 W2 and MAG257 W2. Both models have integrated Wi-Fi modules. Furthermore, MAG257 W2 has HEVC technology; USB ports 2.0 and 3.0, as well as a more powerful processor ARM Cortex A9 1.5 GHz.
What was your objective during this event?
Such events are very important as they allow us to quit the "on-line" mode and meet our clients and business partners "off-line". During these personal meetings it is very important to hear what the other part has to say or propose, but also to give advice as well as provide answers to technical questions. Many clients schedule appointments in advance in order to get the maximum information from our exchanges. Thanks to this, we receive the most accurate and reliable feedback about the quality of our devices. We are not trying to predict market trends; we are developing products that meet our customers' needs. In order to achieve this, the key factor is communication.