Commercial proposition
Select the purpose of request:
Our novelties at CABSAT 2018
Published on 28/12/2017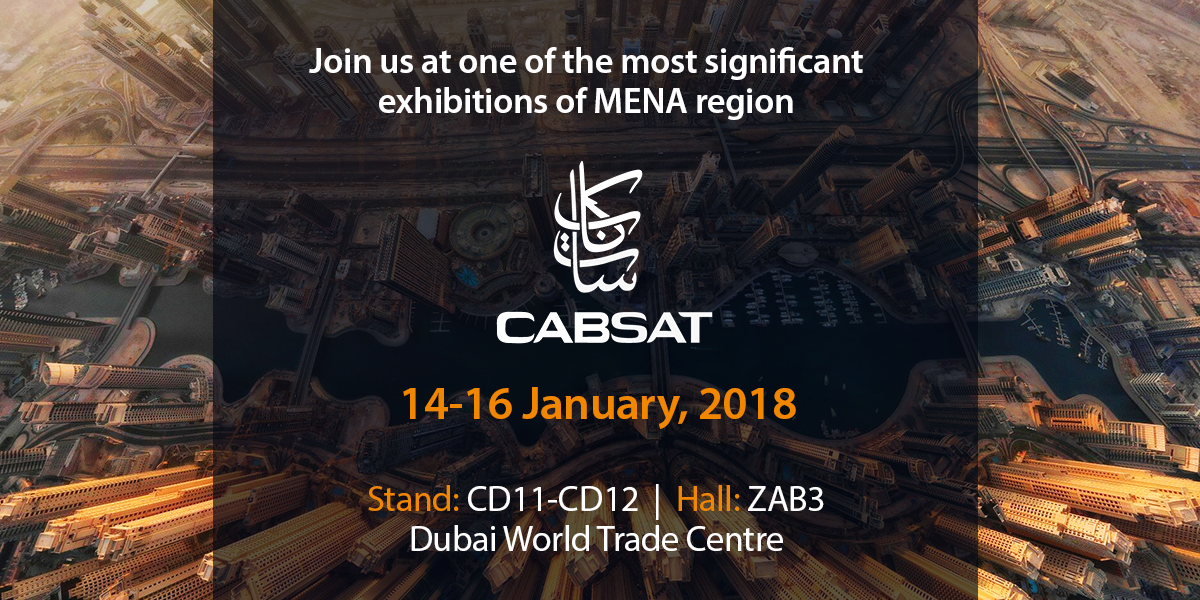 In 2007, Infomir created Stalker Middleware, a specialized software suite for managing TV services. With time, it became popular among operators in over 130 countries. Over the past year, the middleware underwent serious functional and conceptual changes. As the result of these modifications, Infomir was able to present a new product — a multi-screen TV platform Ministra.
The key difference between old version and the new solution is the support of multiple platforms. Ministra works with the most popular devices: STB's, Smart TV's, mobile devices and personal computers. The platform facilitates the launching interactive services within acceptable time frames, and its micro-service architecture of the product allows for more flexible updating. To add new functionality, you will only need to update a few application packages (NPMs), not the entire system.
This TV platform is meant to become TV operators' assistants and facilitate their process management efforts. For this purpose, the admin interface supports group operations, allows the admin to define the duration of user subscriptions with automated notifications and assign a TV archive to particular channels in subscription plans.
Ministra supports the entire line of MAG STB's, including the latest models: MAG322 and MAG324, which will be presented at CABSAT 2018. They are the next evolutionary step for the best-selling MAG250 and MAG254 models. The key advantages of the new STB's are the high performance of the Broadcom CPU and support of the HEVC technology. Unlike other models, MAG324 will boast a new ergonomic design of its Micro Fusion case.
You can learn more about Informir's new products, see them with your own eyes and test them on the spot at the CABSAT 2018 event that will take place on January 14-16, 2018. Please find us at stand CD11-CD12 in Hall ZAB3 of Dubai World Trade Centre.
Book the meeting with the representatives of the Infomir team at CABSAT 2018!