Commercial proposition
Select the purpose of request:
Product request
You are looking for a solution:
Select an option, and we will develop the best offer
for you
Infomir partners with MultTV: Brazilian operators go with Android-based STBs
Published on 31/01/2020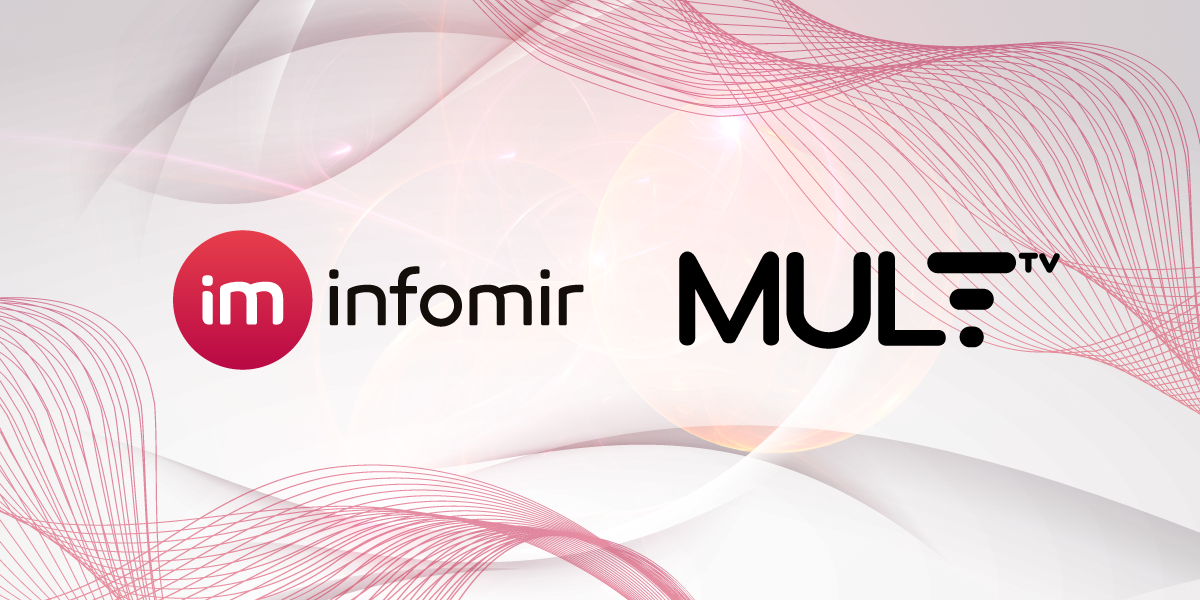 Infomir has entered into a partnership with MultTV—a conglomerate of 13 Brazilian pay TV operators. As a part of the project, Infomir has customized its Android-based solution to integrate it with third-party middleware and add Verimatrix VCAS™ Ultra content protection system support. The STBs for MultTV are produced at Infomir's Manaus manufacturing facility in Brazil to optimize logistics and reduce project costs.
MultTV's main requirement for the devices was the use of Android™ 7.0 OS and a capacity of 2 GB RAM for integration with Verimatrix VCAS Ultra. Deep Android OS customization and firmware branding for every service provider allowed MultTV's operators to be in full control of their environment. The Infomir team integrated MultTV's proprietary launcher and app store, and blocked the installation of apps from third-party sources. The set-top boxes are well-protected against any form of hacking. The user isn't allowed to modify the advanced Android settings. Thus he can't break the device or unlock it for use with another service provider.
''It's been a huge success for us—we helped MultTV launch its service while at the same time expanding into the Latin American market. This major project involving firmware customization and integration with VCAS Ultra and third-party middleware is an important step for expanding into new regions. The new solution will help MultTV operators build an even more modern and easy-to-use service. Having a manufacturing facility in Manaus and a regional sales department, we have been able to offer the best terms to our client,''

CEO of Infomir Traian Triboi said.
''The fast deployment of this project was its key to success. MultTV strived and succeeded in building a cutting-edge service from different components that required much integration. We needed customized Android-based STBs that were integrated with third-party middleware and VCAS Ultra security system. In the shortest time possible, we got a fully customized solution that put us in control of our set-top box management. Infomir performed the task just great. On top of that, the Brazilian-based manufacturing facility was a major advantage,''

added CTO of MultTV Luiz Gewers.
About MultTV
MultTV is a Brazilian media conglomerate including 13 pay-TV operators. Soon, over 30 other companies will also be joining it, and this number is increasing weekly. The conglomerate supports local operators, helping them launch their IPTV/OTT businesses quickly while minimizing expenses. Its participants offer the same range of content, have shared infrastructure, and use the same head-end station and Verimatrix VCAS content protection system.