Commercial proposition
Entschuldigung. Dieses Formular ist nur in Englisch verfügbar.
Bitte,schreiben Sie in Englisch.
Select the purpose of request:
Infomir stellt Stalker Middleware 5.2 vor
Date 05/07/2017
Stalker Middleware 5.2 ist unser neues Produkt, dessen Veröffentlichung mit großer Spannung erwartet wird. Dieses Update wird unsere Middleware noch weiter verbessern und den Betreibern unglaubliche Möglichkeiten eröffnen.
Wir haben uns ehrgeizige Ziele gesetzt und freuen uns über die Möglichkeiten, die unser Produkt Betreibern weltweit bietet. Sie können sich:
— auf wertsteigende Aufgaben konzentrieren
— die Qualität ihrer Dienstleistung für ihre Abonnenten steigern
— neue Geschäftschancen entdecken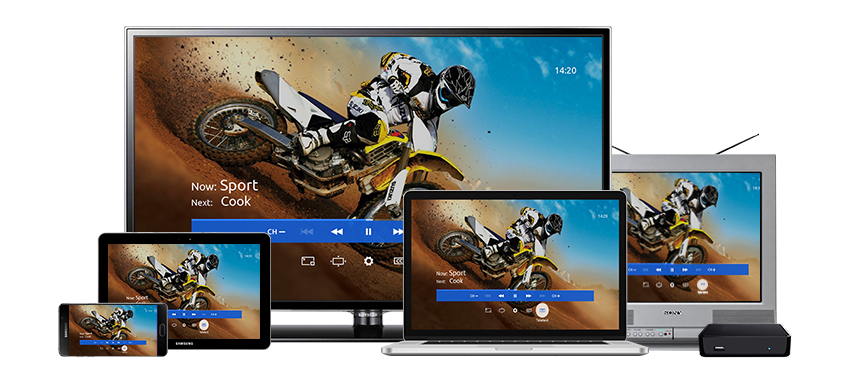 Neue Anwendung
Abspielen von Videos von Websites auf einem Fernsehschirm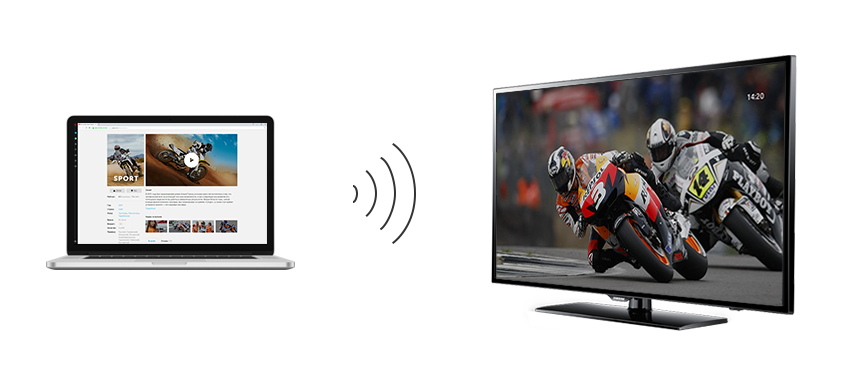 Mit MAGic Cast können Benutzer Videos von ihren Browsern auf große Fernsehschirme übertragen. Selbst nach dem Ausschalten des Computers bleiben die ausgewählten Videos weiterhin in der Warteschlange und können abgespielt werden.
Gerätesupport
Support für MAG Set-Top-Boxen der neuen Generation
Wir unterstützen nun die neue Generation der elementaren Set-Top-Box MAG324/325. Sie besitzt einen Broadcom-Prozessor, unterstützt den HEVC-Codec und das Content-Schutzsystem von Verimatrix.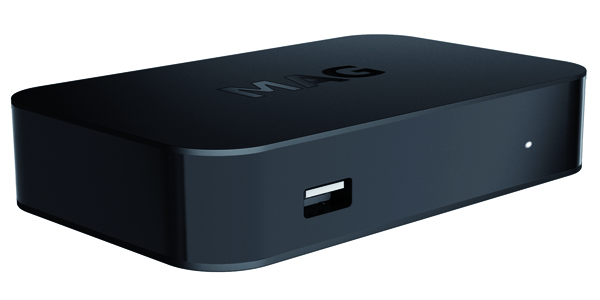 Smart Launcher
Verbessertes Fernsehprogramm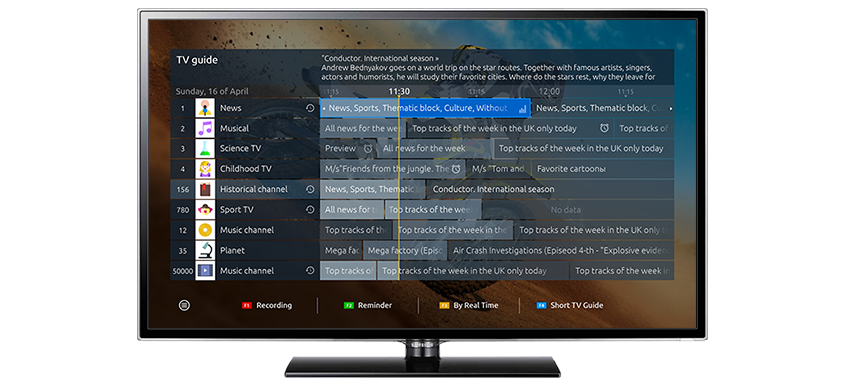 Unser neuer EPG erleichtert Ihnen die Suche nach interessanten Inhalten. Benutzer erhalten noch mehr Informationen über Fernsehprogramme. Sie können außerdem Erinnerungen und die Aufzeichnung von TV-Sendungen einrichten.
Timeshift-Funktion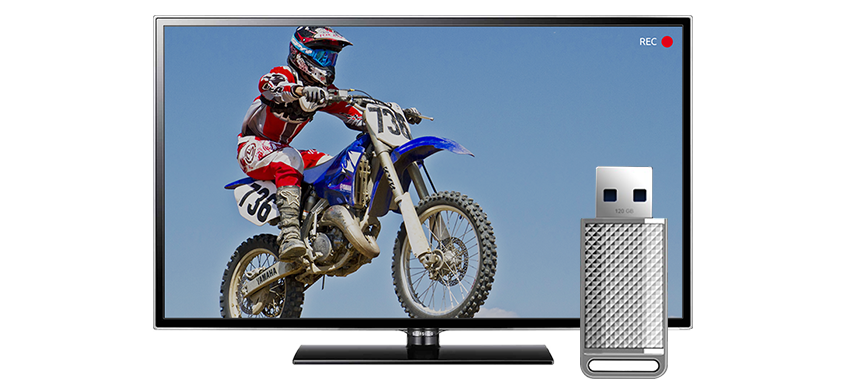 Die Timeshift-Funktion ist nun im Smart Launcher verfügbar. Benutzer können Sendungen während Live-Übertragungen pausieren und Werbung vorspulen. Betreiber können den Speicher auf dem Server nutzen oder Abonnenten erlauben, eigene USB-Geräte für Aufzeichnungen zu verwenden.
Temporäre Links für Video-on-Demand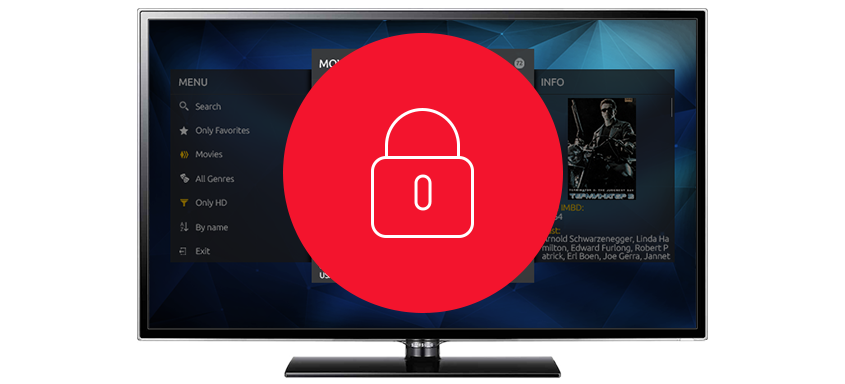 Die Video Club-Inhalte sind nun mithilfe von temporären HTTP-URLs gut geschützt. Sie können ein System Ihres Vertrauens nutzen: Flussonic, Nginx, Wowza, EdgeCast oder Akamai.
Neues Menü für Einstellungen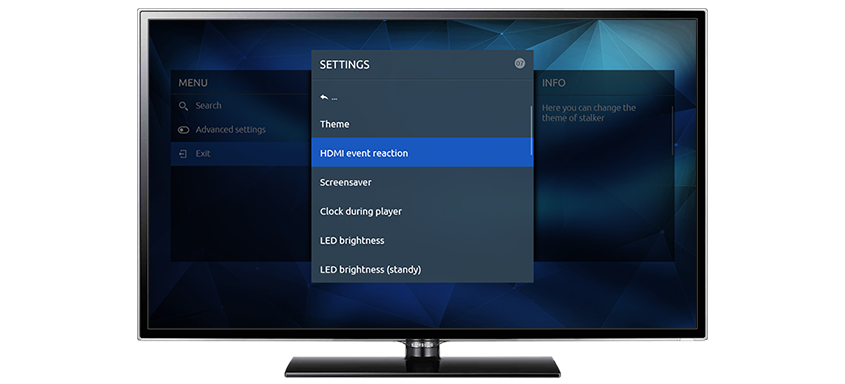 Wir haben das Design des Menüs "Einstellungen" verändert, um es intuitiver zu machen. Darüber hinaus ist die Benutzeroberfläche nun in den Sprachen Englisch, Deutsch, Französisch, Russisch, Spanisch, Niederländisch, Italienisch, Ukrainisch, Griechisch, Bulgarisch, Armenisch, Georgisch, Polnisch, Türkisch, Slowenisch und Portugiesisch verfügbar.
TV-App automatisch starten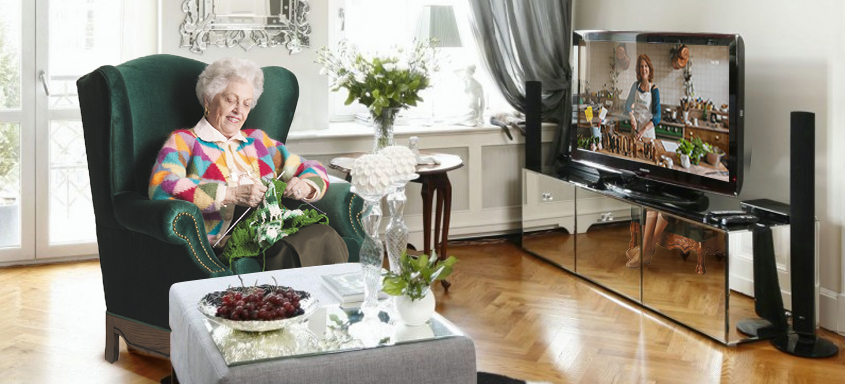 Benutzer können nun festlegen, dass die TV-App beim Einschalten des Geräts automatisch gestartet werden soll. Diese Funktion wurde implementiert, um älteren Benutzern und solchen ohne IPTV-Erfahrung entgegenzukommen.
Administration
Neue Administrator-Oberfläche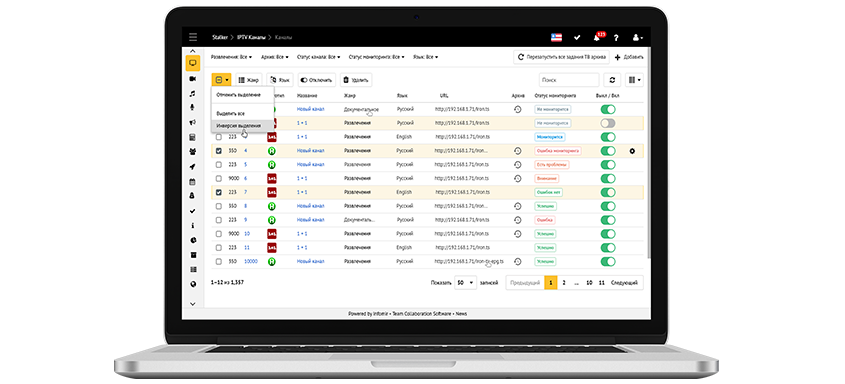 Der Administrator-Bereich bietet nun noch mehr Möglichkeiten. Der Höhepunkt des Updates sind die Stapelaktionen für TV-Kanäle. Die meisten Stapelaktionen können in nur wenigen Sekunden ausgeführt werden. Wir konnten außerdem die durchschnittliche Ladezeit von Seiten um beeindruckende 40 % reduzieren.
Mühelose Verwaltung von Abonnements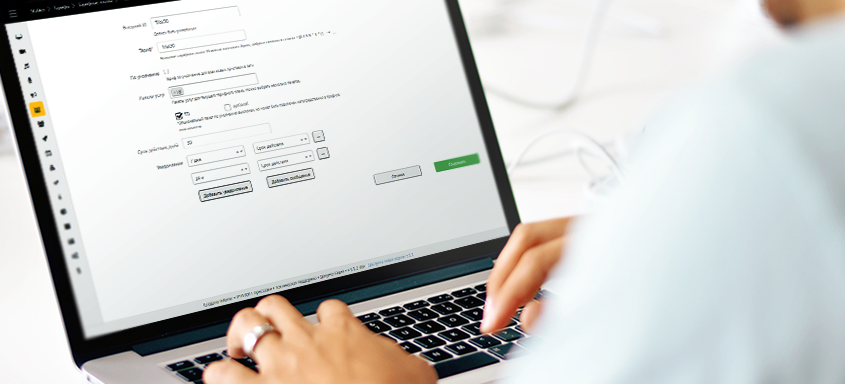 Unter Abonnements können Sie nun ein Ablaufdatum angeben, was die Erstellung von Sonderangeboten und das Anlocken neuer Kunden erleichtert. Sie können das Abonnement, das nach Ablauf des Sonderangebots für den Benutzer in Kraft tritt, im Voraus angeben. Der Benutzer kann automatisch über den bevorstehenden Ablauf des Sonderangebots benachrichtigt werden.