Commercial proposition
Select the purpose of request:
Product request
You are looking for a solution:
Select an option, and we will develop the best offer
for you
Post-pandemic television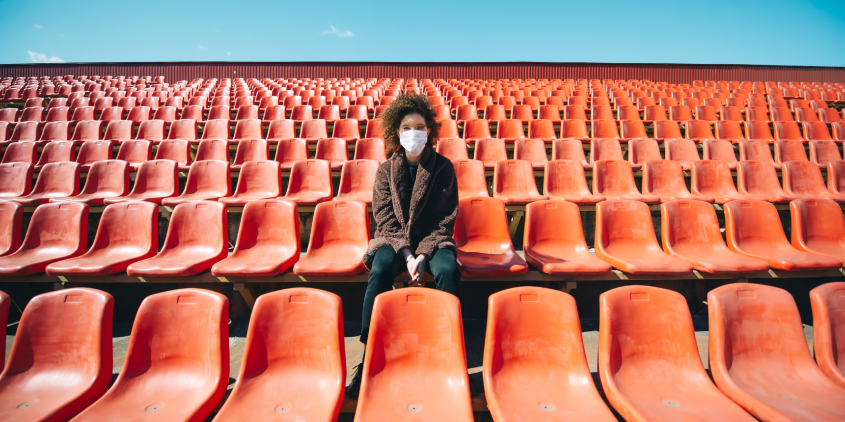 The COVID-19 pandemic has had a powerful impact on the internet television market. Over several months, the industry has jumped years forward. Films are now premiering on streaming services, online traffic has increased substantially, and operators have gained numerous new subscribers. The events of spring 2020 have defined what the industry will look like in 5 years.
Internet traffic on the rise
With people staying home, engagement with home entertainment increased in Europe and the USA. Users stopped travelling, started postponing expensive purchases like watches or jewelry, and started cooking and watching more TV. In March, Austrian and Spanish viewers were already consuming 50% more content than previously.
In May 2020, mobile traffic increased by 47% year-on-year in the USA, smart TV traffic by 60%, and set-top box/dongle traffic by 39%.

Source: Comscore
Streaming services doubled down on compression to avoid network overloads. In March 2020, some governments and ISPs asked Netflix to reduce traffic temporarily, and it managed to achieve a 25% optimization without sacrificing video resolution and service quality.
Filming stops globally
Between March and May, all cinemas worldwide closed their doors, and filming was suspended on all film and TV show projects. New arrivals increasingly premiered on streaming services, whilst screenwriting, voice acting, and post-production teams were going remote.
Universal Pictures screened 'Emma' and a few of its other films on streaming services, and Pixar's 'Onward' premiered on Disney+.
This abrupt stop in filming had a big impact on millions of people, not just actors and film crews, but also electricians, carpenters, drivers, as well as other film industry workers. Over 120,000 people lost their jobs in Hollywood alone.
In April, Netflix transitioned part of its team to remote working and hired 2,500 tech support specialists to maintain the quality of its customer service. Production was halted on the current film and TV show projects. Still, screenwriters, voice actors, post-production, and VFX teams were working on two hundred new projects already.
Cinemas closed, but the film industry persevered. Streaming services became the go-to destination for premieres, but many films were postponed by months or even years.
Sports content gets scarcer
Most games and championships were cancelled or rescheduled, so viewers became hungry for sports content. Operators were streaming matches with no fans, and recordings of last year's events.
When the number of verified COVID-19 cases reached 11.4 million worldwide, the Tokyo 2020 Summer Olympics were postponed. The International Olympic Committee and then Prime Minister of Japan Shinzō Abe agreed it would be best to hold them in 2021.
The International Tennis Federation announced that half of its staff were furloughed because of the coronavirus, and 900 matches worldwide were postponed.
After two months of uncertainty, the German Football League held its Bundesliga championship without fans. Formula 1 races held in Austria, Hungary, and Azerbaijan were also held in front of empty stands.
As fresh sports content became scarcer, many pay-TV operators started streaming reruns. Amazon Prime offered recordings of 30 Major League Baseball games from 2019, and almost 80 NBA Hardwood Classics basketball matches to its Prime subscribers in the USA at no additional cost.
The audience still craves sports, so big and small operators will stick with re-runs until the pandemic is over.
Streaming services broadcast news
Many streaming subscribers have forgone linear TV, only using it to watch the news. Over 45% of Hulu viewers don't watch cable and satellite TV, preferring VoD-only subscriptions. For all its users to catch up on the news, the service added the ABC News Live channel to all its plans for free in March 2020.
In April, Amazon Prime added to its offering CBS News, a 24/7 news channel, and also over 30 free HBO TV shows and films. The content is available to all Amazon users in the USA and requires no Prime subscription. All you need to do is to log into your Amazon account.
Operators are extending their service plans and adding free content. This way, they cultivate customer loyalty and stay competitive in their fight for the audience, which is especially important in the saturated American and Canadian markets.
SVOD model to stay dominant until 2025
The inflow of subscribers due to quarantine exceeded streaming services' expectations. In Q1 2020, Netflix anticipated to attract 7 million new subscribers, but the numbers doubled because of the pandemic. The growth was mild in North America, with most new viewers coming from the Asia Pacific.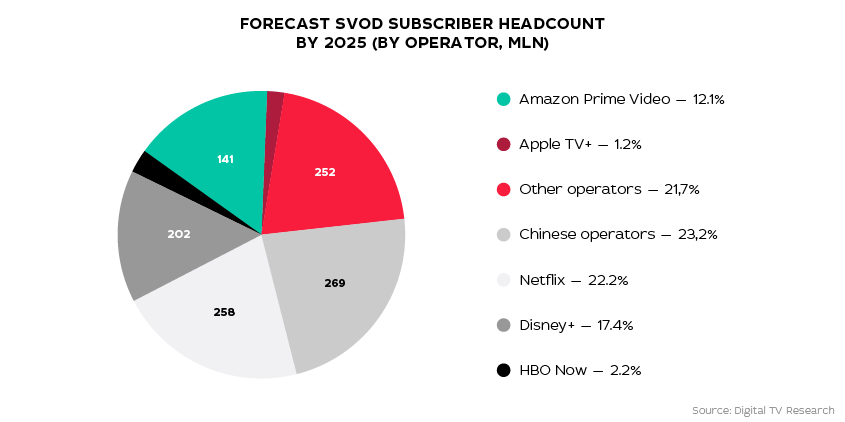 SVOD will remain the dominant monetization model in the market over the next five years. It will account for 58% of streaming services' revenue until 2025. AVOD projects are growing fast, but it will take time for this model to become as widespread.
Unlike AVOD, the subscription model would suit both major and local operators alike. Subscriptions guarantee stable, predictable, and scalable revenue for the business. Local operators never go with the advertising-based model, because it requires a substantial viewer base.
Streaming operators that use the advertising-based model attract users much faster than subscription-based services. In January-April 2020, SVOD services' audience grew by 5% and AVOD ones' by 9% in the USA.

Source: Comscore
Social distancing has boosted the Western-European SVOD market. The primarily pandemic-driven gains are forecast to reach 45 million subscribers there in 2020. The number of SVOD viewers is expected to total 197 million by 2025, double the 2019 level.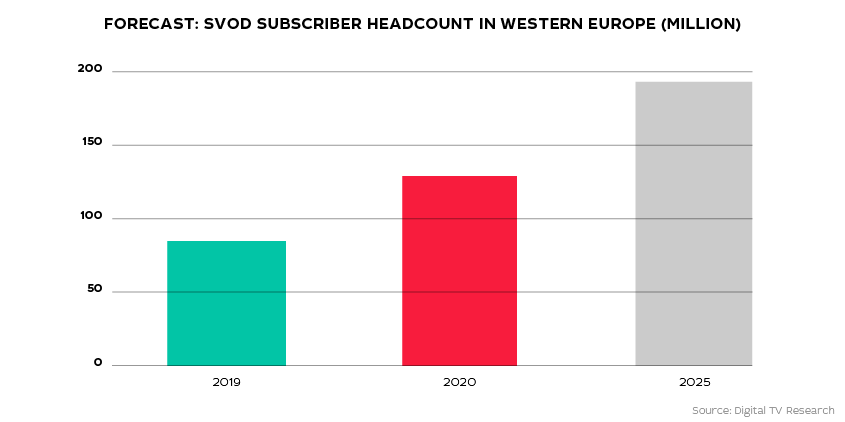 Cinemas will rebound, but will find it even more challenging to compete with streaming services. Increasingly more titles will premiere online, so the viewers will be able to enjoy the latest releases in the comfort of their own homes.
IPTV market to rise
More subscribers will switch from the satellite and cable television to IPTV, the pandemic being a major contributing factor. Nowadays, the audience is increasingly willing to forego traditional TV in favor of IPTV.
By 2025, it is estimated that over 1 billion households will have switched to pay-TV. IPTV services will increase their user base to 84 million over the next five years, expanding their share to 37%. Satellite TV will lose 4 million subscribers, its share contracting from 21% to 20% while that of cable TV will shrink to 47%.
In 2025, there will be 391 million IPTV service users. Last year, the volume of this market was estimated at $40.85 billion, and by 2025 the figure will rise to 104.25 billion. The IPTV market is growing by 16.9% annually.

Source: Mordor Intelligence.
IPTV operators continue to expand their service offerings. Now, they include linear TV, VoD, telephony, video surveillance, and even Smart Home. And this strategy does attract new subscribers, as cable and satellite operators cannot offer anything like it.
The pandemic changed the IPTV/OTT industry but only for the better, with both global and local operators thriving in its wake. COVID-19 caused an increase in online traffic and closure of cinemas. Filming was halted all over the world. Streaming services resort to re-runs of sports events and start offering more news channels to their subscribers. Meanwhile, SVOD will remain the predominant monetization model, and the IPTV market will show substantial gains over the next 5 years.
Recommended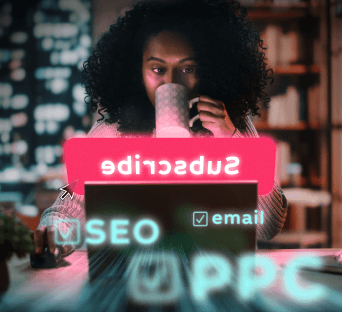 Technology provides entrepreneurs access to information from multiple sources: social media, the Internet, or databases. Combined with software, it helps them take into account numerous indicators and trends. All of this can be used to make your business grow.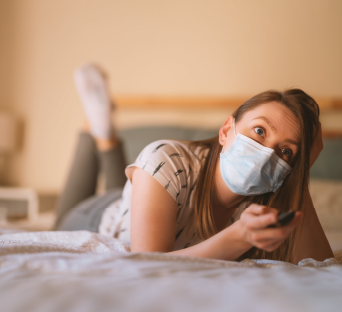 Two years of the COVID-19 pandemic have dramatically changed the paid TV market.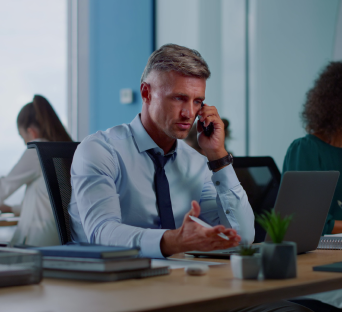 Adapting to consumers' demands is crucial for operators who want to remain relevant and sought-after.