Commercial proposition
Select the purpose of request:
Product request
You are looking for a solution:
Select an option, and we will develop the best offer
for you
Operators' choice: what additional features to implement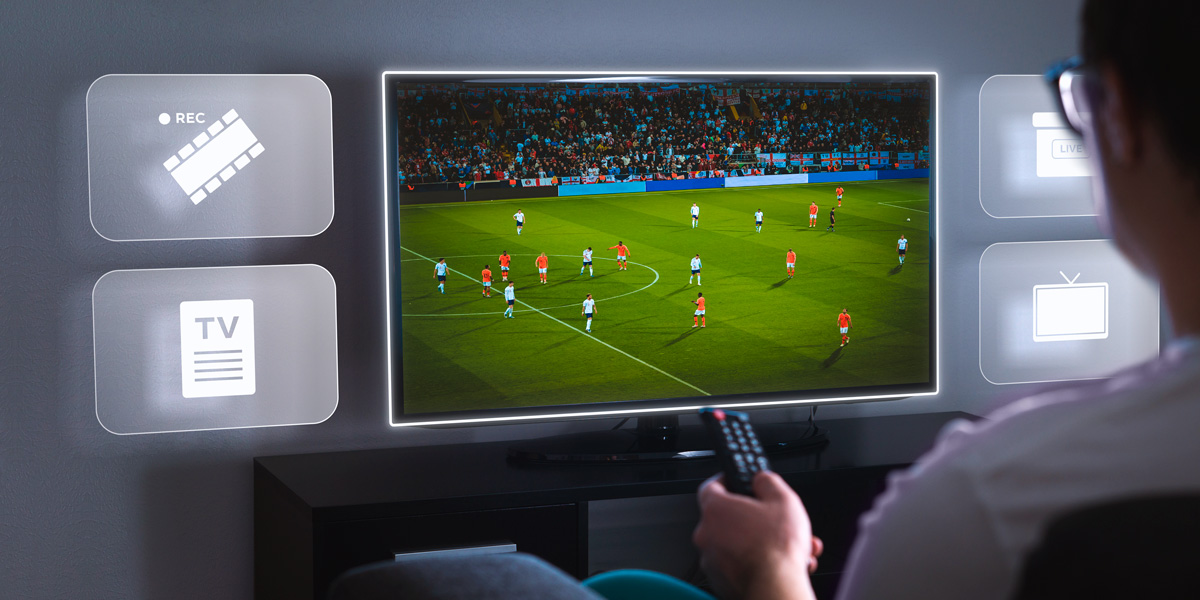 Internet services have become an integral part of our life. Unlike regular broadcasting, you can find the content you like on the internet and watch it whenever you want, instead of at times specified in the broadcasting schedule. If an IPTV operator doesn't provide additional features such as a TV program or playback control, its subscribers won't enjoy those internet types of comforts.
That's why most operators offer many additional features, e.g., a broadcast archive. Such features are now becoming a standard in the IPTV market. This article gives you an overview of the features designed for viewers' comfort.
Key features of a modern service
TimeShift (Playback Control) enables users to stop playback or rewind content at any time. It's handy when a user has, for example, begun watching a movie halfway through and wants to see what happened before.
TimeShift only works with programs currently being broadcast. Therefore, users can fast-forward their videos only if it was previously stopped or rewound. The reason is that it is online broadcasting: if a movie or show hasn't ended yet, there's no way to skip to the end.
TV archive (Catch Up) is another feature that allows watching broadcast content off schedule. Unlike TimeShift, it enables users to choose a movie or show from the archive, even if broadcast several hours or days before.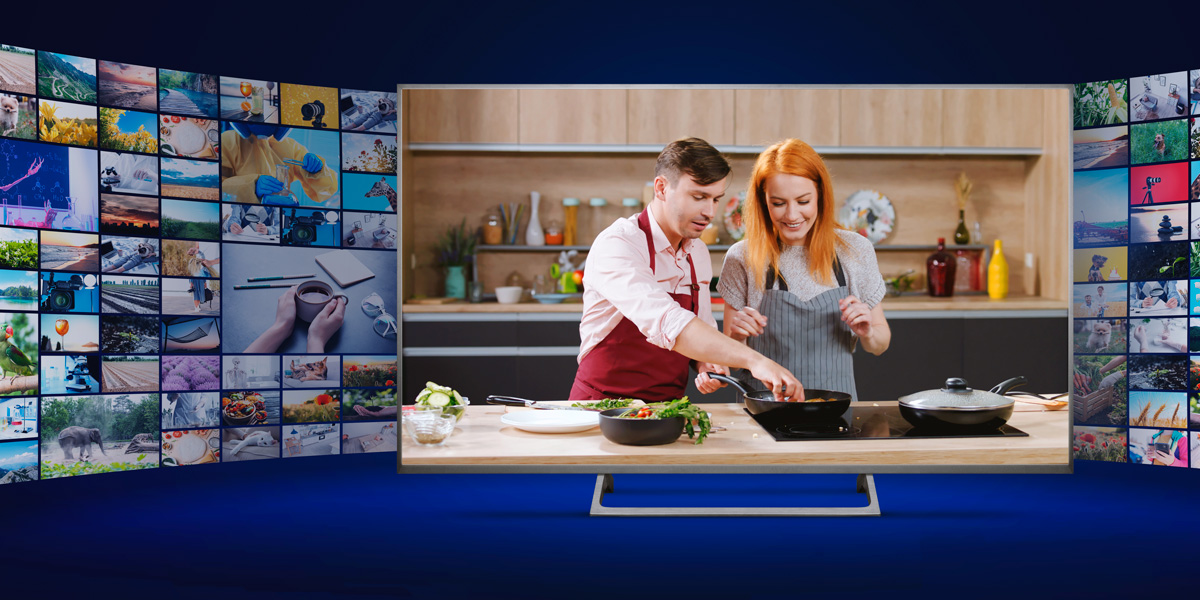 The TV archive server stores recordings of all broadcasts for a certain period, e.g., three days. This period is called archive depth. Recordings older than three days get deleted to provide space for the new ones.
Operators set their archive depth themselves. It's important to maintain balance, as it takes a lot of server space to store content longer than 3–4 days. However, if this period is too short, users won't have time to watch the programs they missed, making content on archive servers useless.
With VoD (Video on Demand), users can choose the content to watch, regardless of the broadcast.
Although IPTV often offers dozens to hundreds of channels, it's sometimes difficult for viewers to decide which one they want to watch. In this case, they can choose a movie or program from the catalog rather than the current broadcast or TV archive.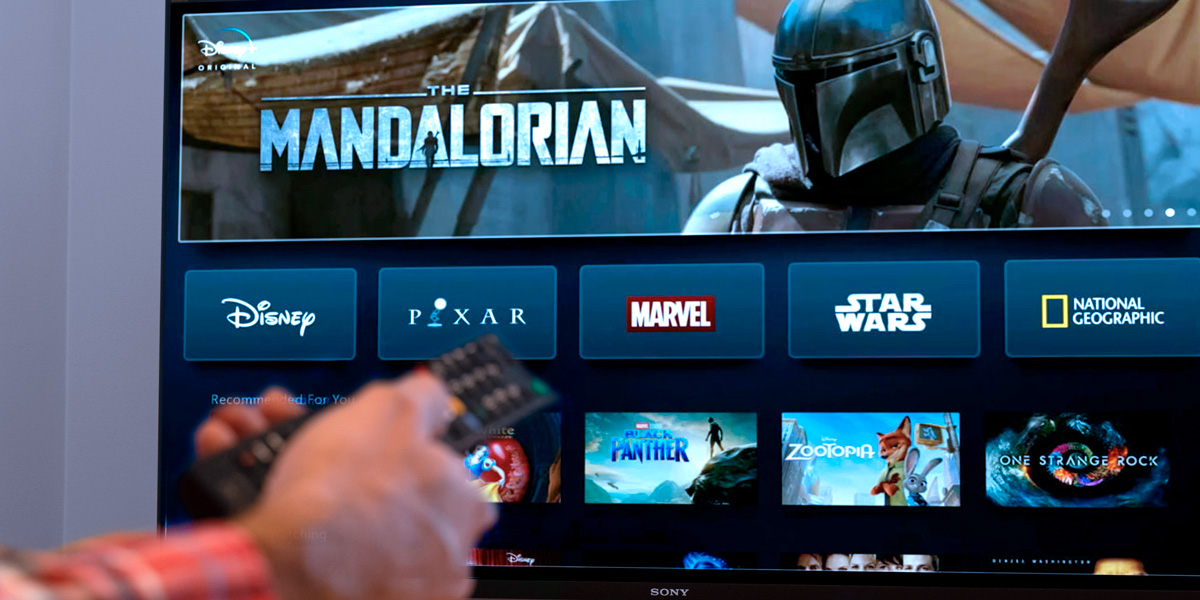 Streaming services such as Amazon Prime, Netflix, and Hulu offer VoD. IPTV operators can offer it, too, along with broadcast channels.
Electronic Programming Guide (EPG) is another feature related to the TV archive. EPG helps users check what's being broadcast, at what time, and on which channel.
EPG is one of the most important features for IPTV operators because it's difficult for users to navigate through numerous channels and broadcast schedules without it.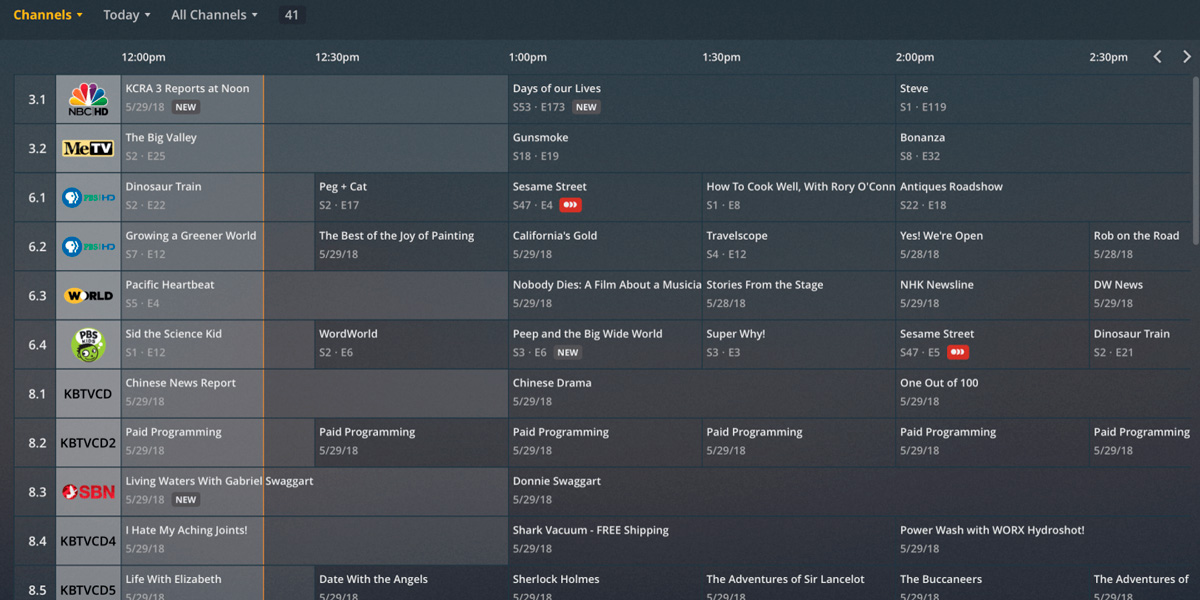 If users can access both EPG and TV archives, they can switch to the video that has already ended right from the EPG.
PVR (Personal Video Recording) and nPVR (Network Personal Video Recording) are every user's personal TV archives. PVR allows videos to be recorded to personal internal storage, while nPVR enables recording videos to IPTV operator's cloud storage.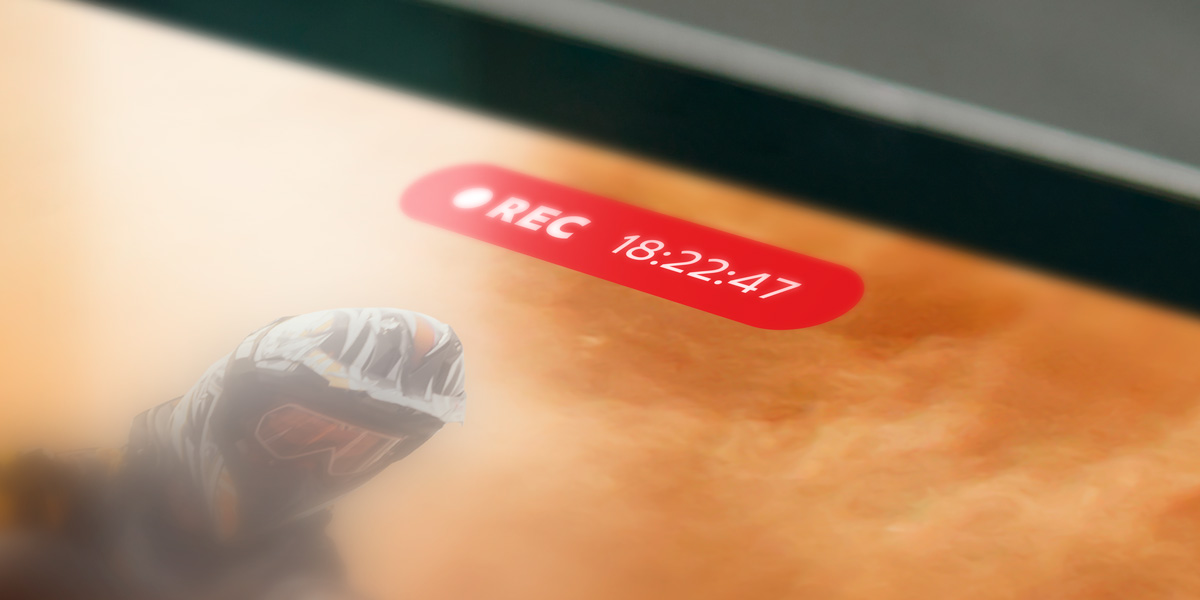 PVR/nPVR users can create their own video libraries from broadcast content. Operators set the duration of file storage, the number of views, and the replay cost. However, some recordings are available for free and can be replayed unlimited times.
Note: Users can't record all content to their personal archives, only ones that aren't protected by the producer's copyright.
The choice between the general TV archive and personal video libraries based on PVR/nPVR depends on the following conditions:
Operator's available storage space. The TV archive of all channels over several days is incomparably larger than just the videos individual users request via the nPVR service.

Copyright compliance.

Obligation to pay royalties to a copyright owner, as copyright holders often require that content can only be replayed for a fee.
Operators can prepare personal recommendations based on users' interests. For example, a user who constantly watches family movies and cartoons can be offered a selection of Pixar cartoons in VoD.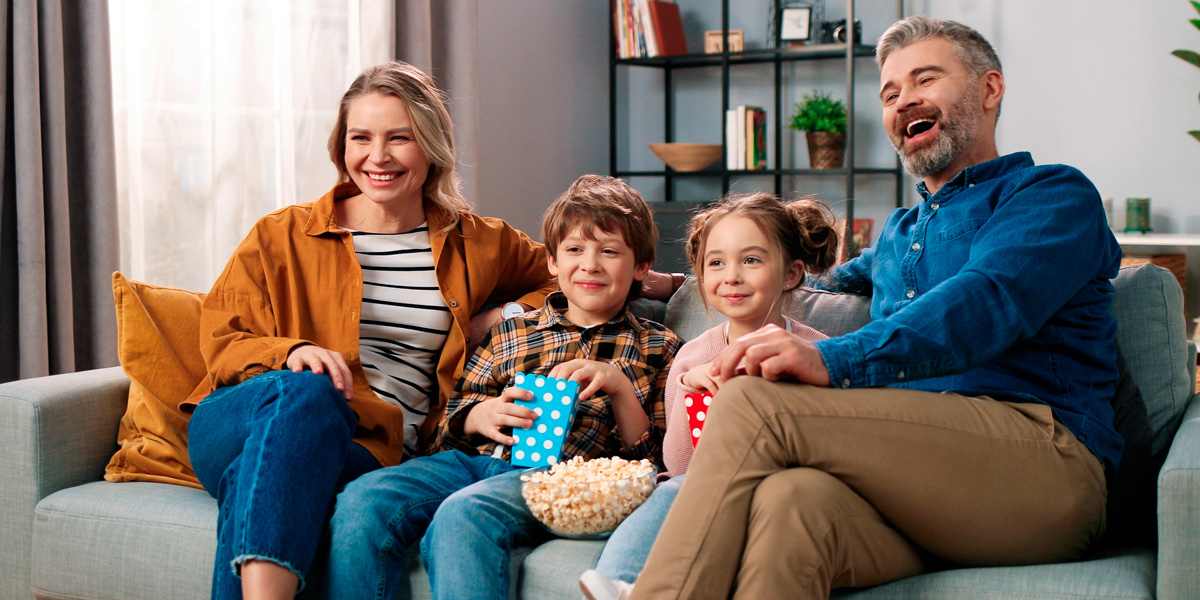 Many entertainment platforms, such as YouTube and Instagram, share similar principles. They track topics users are interested in and suggest similar content. This approach helps keep viewers engaged. You can learn more about recommendation systems, how they operate, and what they do in our article "Neural network telepathy: how personal recommendations help subscribers and operators."
Parental control helps keep children away from adult content. This feature can be implemented as a smart function or via PIN code access.
Smart parental control allows for several user profiles with tagged content by age restrictions to be created. For example, a family of two parents, a teenager, and a 6-year old can set up three user profiles like this:
The parents have complete access to all content.

The teenager can only watch programs without an 18+ rating.

The younger child can only access children's shows and cartoons.
Another option is basic parental control, whereby the IPTV set-top box will request a PIN code when turned on. It implies that an adult will be the one to enter a PIN code and control what programs their kid can watch.
Smart options are something that users will probably like, but they require a lot of work from IPTV operators. For example, it's possible to implement a system that detects the name of a song currently playing in the movie and shows it on the TV screen. Also, it can display the actor's name when a viewer puts a video on pause.
Priority features to implement
Ideally, IPTV operators provide all of the above features. However, it often depends on available funds. For example, if the TV archive is used by less than 50% of users, it makes sense to discontinue this feature, as it consumes many service resources.
It is only possible to find out which specific features will be popular among your audience by asking them. Operators can conduct surveys among active subscribers or random respondents. Alternatively, they can roll out several features and check which ones are popular.
In the early stages of the lifecycle of a service, it's better to introduce fewer resource-intensive services, e.g., EPG, TimeShift, and PVR/nPVR. Later, you can fill your Video on Demand catalog and invest in smart functions, such as parental control and actor detection.
Recommended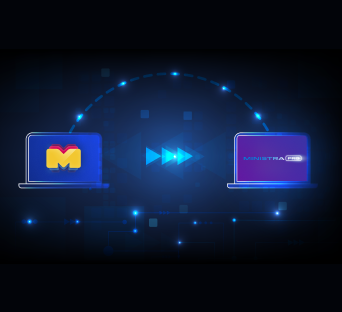 Ministra PRO is a modern cross-platform middleware that allows operators to conveniently manage services while providing users with an up-to-date service. The platform has a number of pros compared to the already familiar to IPTV/OTT service providers Ministra TV Platform. In this article we are going to cover the advantages operators get by making the Ministra PRO migration.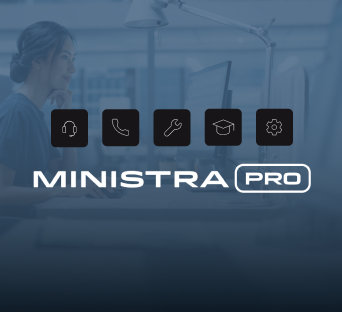 Successful middleware deployment in IPTV projects depends on two essential aspects: pre-sales and post-sales technical support. In this article, we will explain how pre-sales and post-sales Ministra Pro support makes interactive TV projects successful.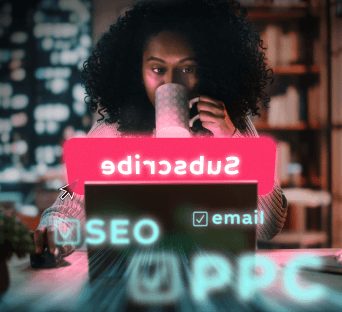 Technology provides entrepreneurs access to information from multiple sources: social media, the Internet, or databases. Combined with software, it helps them take into account numerous indicators and trends. All of this can be used to make your business grow.