Commercial proposition
Select the purpose of request:
Infomir presents the multiscreen Ministra TV platform at IBC
Published on 07/09/2017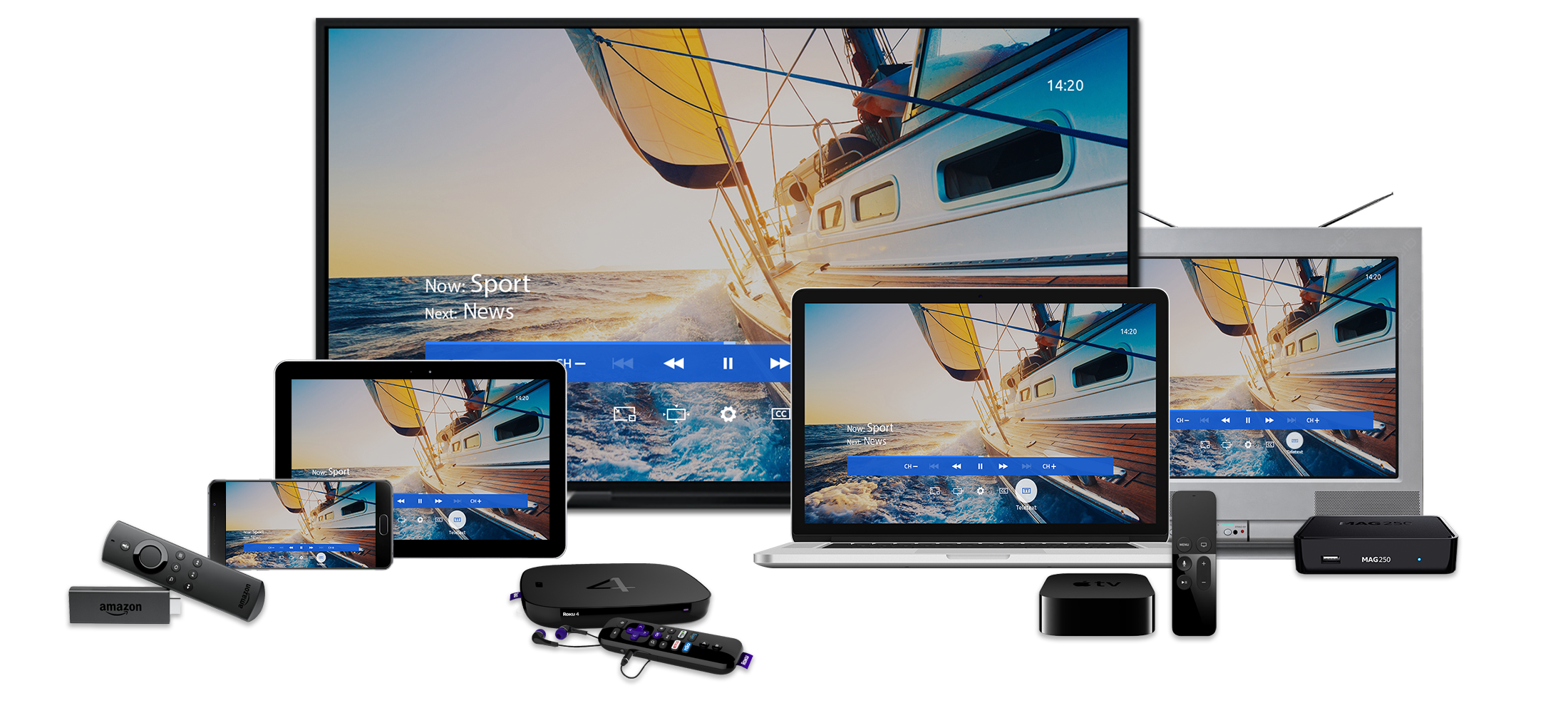 In 2007, Infomir created software for television service management called Stalker Middleware. For 10 years, this product has helped thousands of internet providers, hotels, schools, universities and medical institutions in 80 countries quickly and easily launch projects based on the MAG series of set-top boxes. We are proud of this product.
Consumer demand for internet TV dictates the rules on the market for major television brands. Sales of Smart TVs and streaming devices are growing and it is expected that by the end of 2017, every fifth family in the world will be watching a smart TV connected to an IPTV service.
Sales of Roku, Google Chromecast and Amazon Fire TV streaming devices reached 112 million in the US by 2017, and they are actively gaining popularity in the western market.
We understand the trends and are pleased to present a multi-platform solution. We have worked very hard to create a product of a different level and quality with new capabilities and methods of monetization. Over the past year, the Stalker Middleware product has changed in its functionality and its ideology.
Stalker Middleware has become Ministra
Meet Ministra!
Ministra is a multiscreen TV platform for IPTV/OTT/VoD project coordination with a subscriber base of up to 50,000 users. An attentive assistant for your TV service. With Ministra you can offer subscribers modern and unique interactive television.
Ministra will be good for:
Internet providers
to introduce modern interactive television services in order to increase the average return from every user
OTT projects
to launch interactive TV services in the shortest time span and at minimum cost
System integrators
to launch projects to provide IPTV, OTT and VoD services
Launching a television service based on Ministra will not require large expenses — the TV platform is available for free.
The user interface on all devices is in the same style, creating an additional advantage for users who have more than one screen in use.
You can request installation and configuration of the «turnkey» system from Infomir specialists, as well as technical support with the necessary SLA.
It is a continuation of previous versions of Stalker Middleware, so Ministra starts as version number 5.3.
As of today, the following platforms are supported:
— set-top boxes and streaming devices: MAG, Apple TV, Android TV, Amazon Fire TV
— smartphones and tablets: iPad, iPhone, iPod touch, Android
— smart TVs: Samsung Smart TV
Prepare for the release of applications for Roku, Samsung Tizen TV, LG WebOS, Mac, PC, and Linux.
The first public presentation of the product under its new name will take place in Amsterdam at the IBC 2017 exhibition from September 15-19. Only during the exhibition, you have the exclusive opportunity to receive a 20% discount when ordering a set of customized mobile applications for iOS and Android platforms. To do so, you will need to visit our booth at IBC and sign a Letter of intent. You can get more details of Infomir's representatives at the booth.
Book the meeting with Infomir at the exhibition:

BOOK THE MEETING