Commercial proposition
Select the purpose of request:
Q&A: Igor Oklander - IBC 2017 Digest
Published on 12/10/2017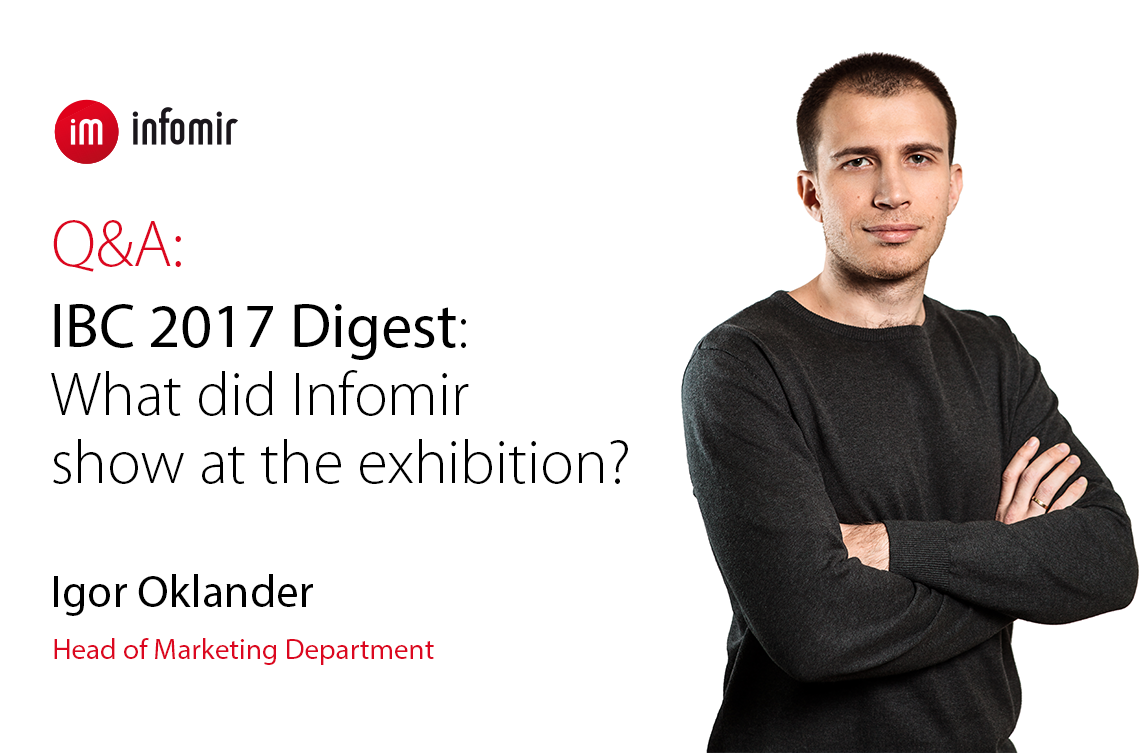 Could you share your impressions about Infomir participation at IBC 2017?
The sheer scale of IBC is simply breathtaking. Trends that are demonstrated here define the future of the industry for years to come. This fully applies to our stand as well. This year, our mission was not limited to showing things, but to sharing our experience as well. Infomir is constantly analyzing the market, and the results of this analysis were demonstrated to our customers in the form of the third issue of the quarterly BROADVISION magazine — everybody could get one at our booth. Those who didn't make it at the show can read Q3 in the INFOHUB section of our site.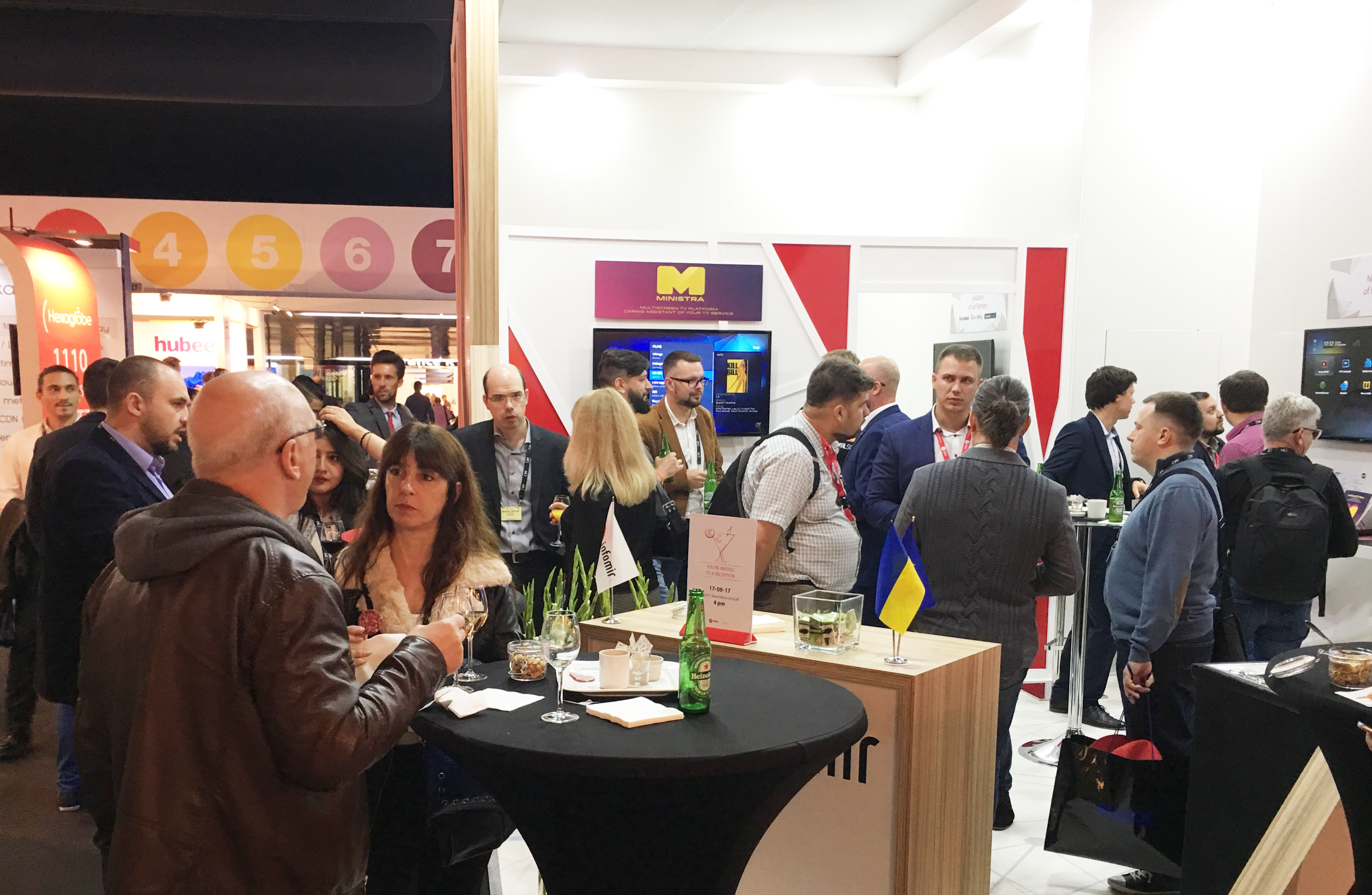 What did Infomir present at the event?
Our key new product of the season is the Ministra multiscreen TV platform. In 2007, Infomir created software for TV service management called Stalker Middleware. For 10 years, this product has helped thousands of internet providers, hotels, schools, universities, and medical institutions in 80 countries around the world easily and quickly launch projects based on the set-top boxes of the MAG series. We have been working hard to release a product offering a whole new level of quality, functionality and monetization potential. The result is a multi-platform solution that we demonstrated at IBC. It was very rewarding to get positive feedback on our work from partners that we've been working with for years.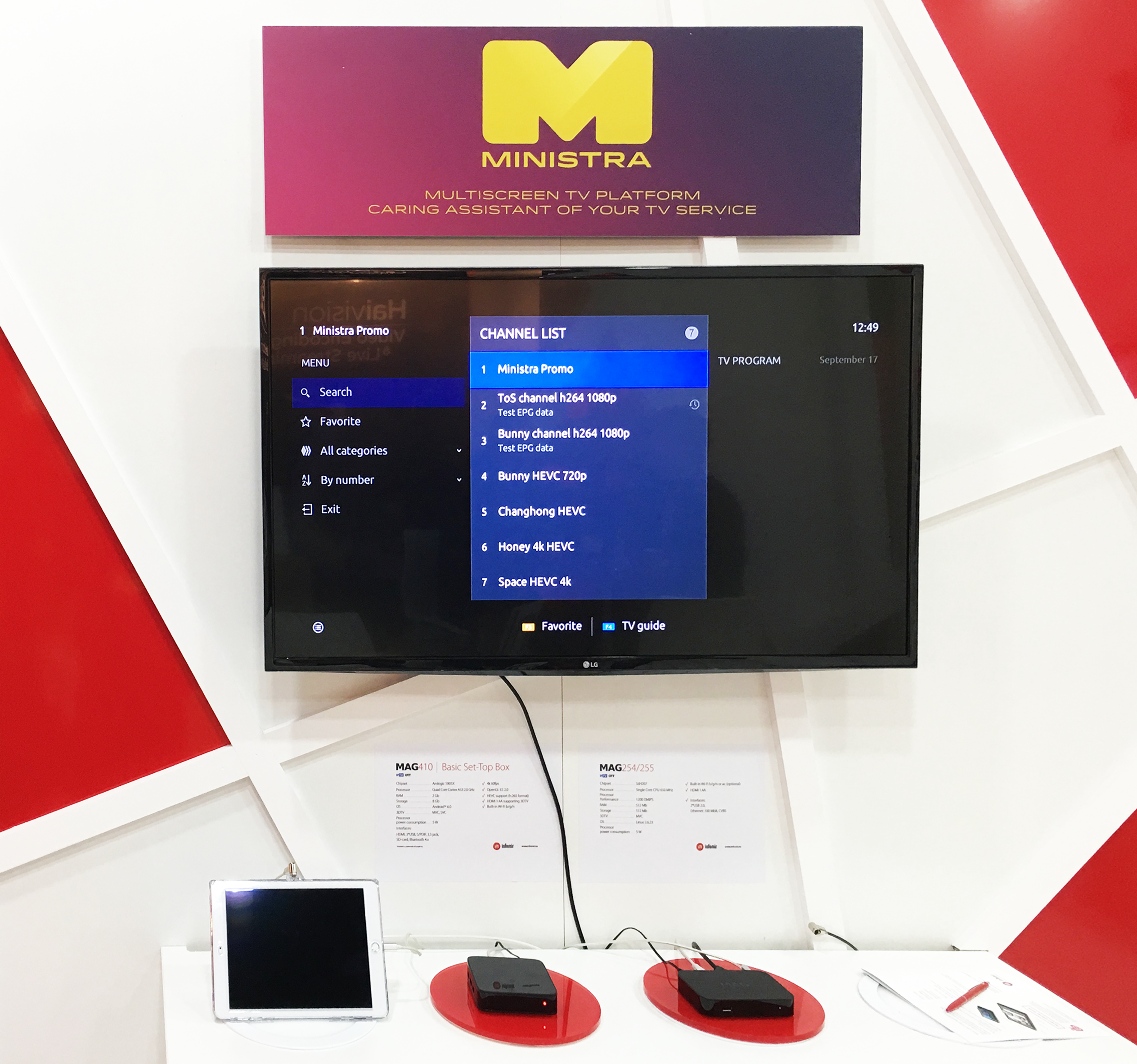 Should we expect more STB models to come out in the nearest future?
Yes, and that is going to be MAG322, a new generation of our MAG254 bestseller. This is a modern STB based on a Broadcom chipset that aims to meet the needs of the market for basic-level set-top boxes. Just like its predecessors, MAG322 will run on Linux. Fans can be sure that both MAG254 and MAG322 are fully compatible with the MAG JS API. European sales are due to start very shortly, followed by launches in other regions. More information about the upcoming device is available on our site.