Commercial proposition
Select the purpose of request:
Infomir proudly launches the Ministra TV platform
Published on 25/10/2017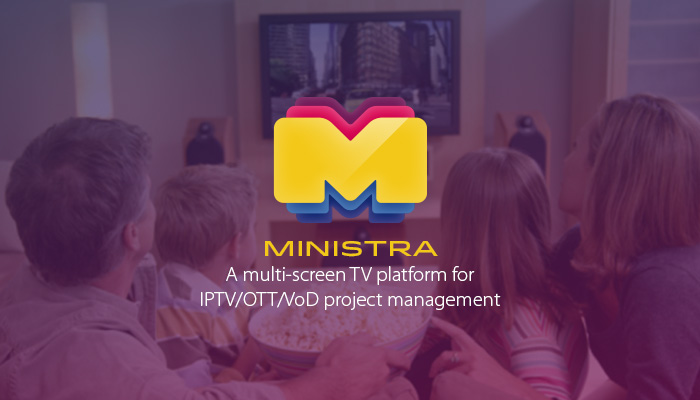 In 2007, Infomir launched Stalker Middleware, a software application for managing TV services. Over the last year, Stalker Middleware has changed dramatically, in both design and functionality. And we're now proud to introduce a multi-platform solution – the new multi-screen Ministra TV platform.

The platform offers branded applications for both mobile devices and smart TVs, including the option to display video ads, Picture-in-Picture (PIP) functionality, advanced parental controls, a new user interface, and much more:

User interface
● Smart Launcher — the new microservice architecture makes updates more flexible. To add new functions, you can simply update a few of the applications instead of updating the entire system.
● More options for customizing the portal.
Administration
● We've reduced the average page load time by an astonishing 40% in the new administrator interface.
● We've added batch actions by popular demand.
● You can now set expiration dates for subscriptions and automatically notify users in advance.
● You can also set the TV archive for individual channels.
Device and service support
● We now support MAGic Cast, an extension for Chrome and Firefox that allows you to display video from websites on your TV screen.
● We also support the latest generation of MAG set-top boxes: MAG322/323, MAG324/325.
We recommend that you set up and test the new Ministra TV platform on your current equipment so you'll be ready when the new MAG set-top boxes start shipping.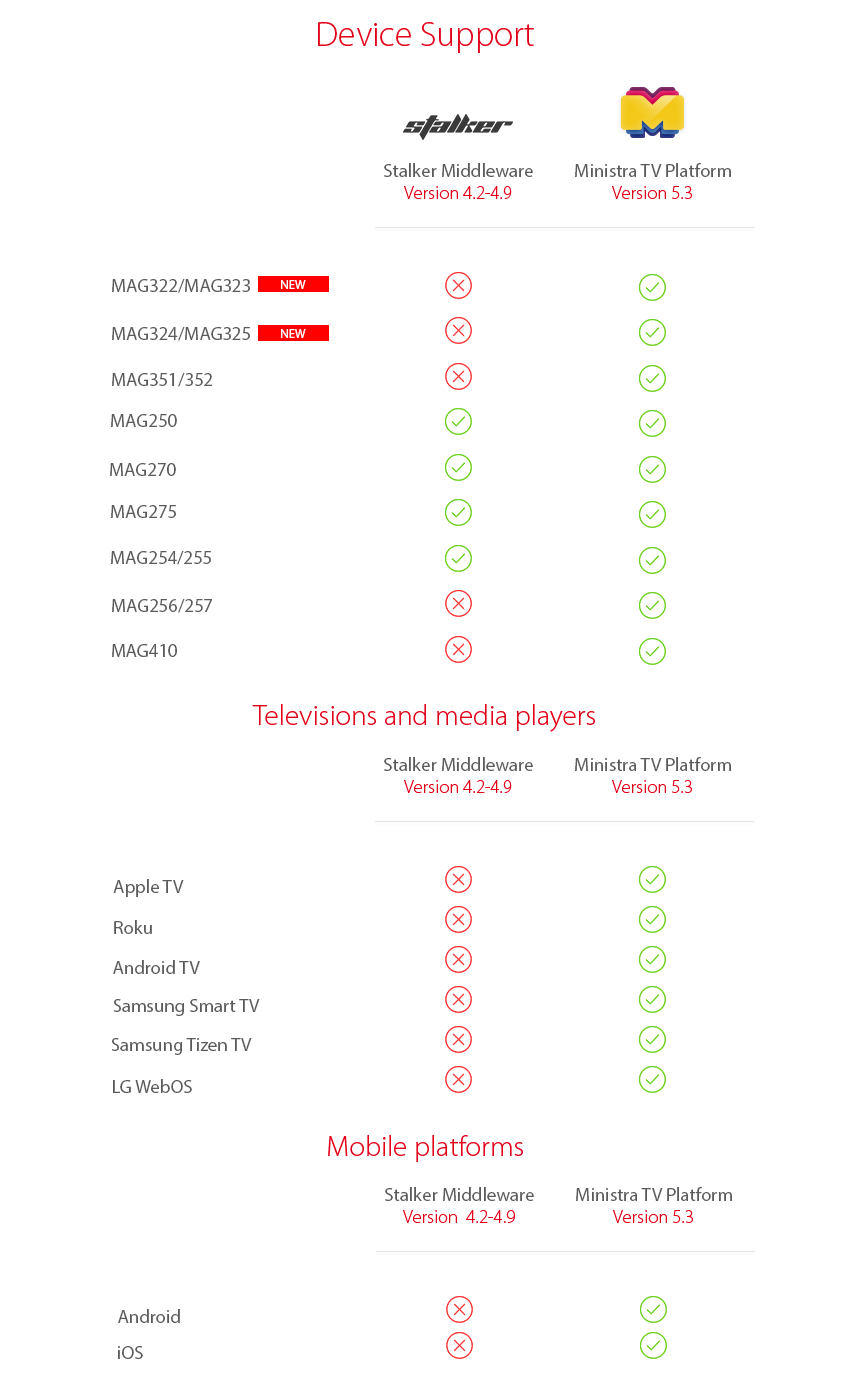 To request the latest version, send a download request from the product page. Then, follow the installation instructions provided.

For technical assistance to set up and use the platform, please email magicsolution@infomir.com.

If you have any questions about using the Ministra TV platform, please contact ministra@infomir.com.