Proposta comercial
Selecione o objetivo do pedido:
Product request
You are looking for a solution:
Select an option, and we will develop the best offer
for you
NAB Show Las Vegas 2018
Published on 13/03/2018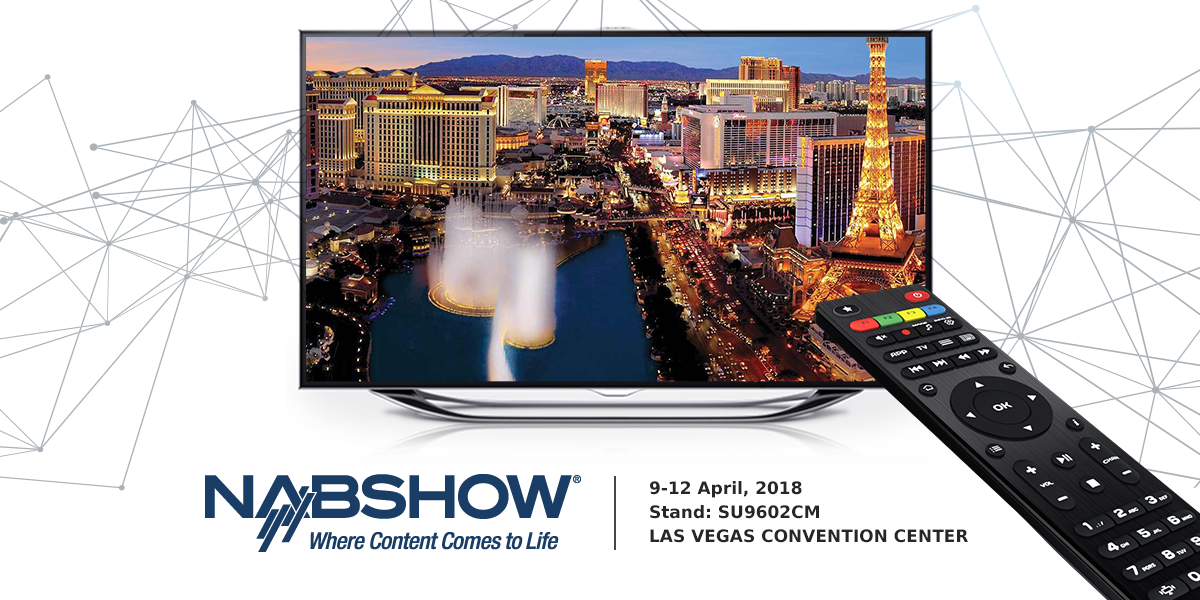 O NAB Show é o melhor evento para o setor de multimédia, entretenimento e tecnologia, que apresenta inovações inovadoras e soluções poderosas para profissionais que procuram criar, gerir, entregar e gerar receita com conteúdo em qualquer plataforma.
O Infomir convida-o a visitar o NAB Show 2018. De 9 a 12 de Abril no Centro de Convenções de Las Vegas, no nosso stand #SU9602CM, temos o prazer de mostrar os nossos novos desenvolvimentos e as soluções para negócios de IPTV/OTT!