Commercial proposition
Pedimos desculpa, este formulário está disponível apenas em inglês.
Escreva o seu pedido em inglês.
Select the purpose of request:
NAB Show New York 2018
Published on 13/09/2018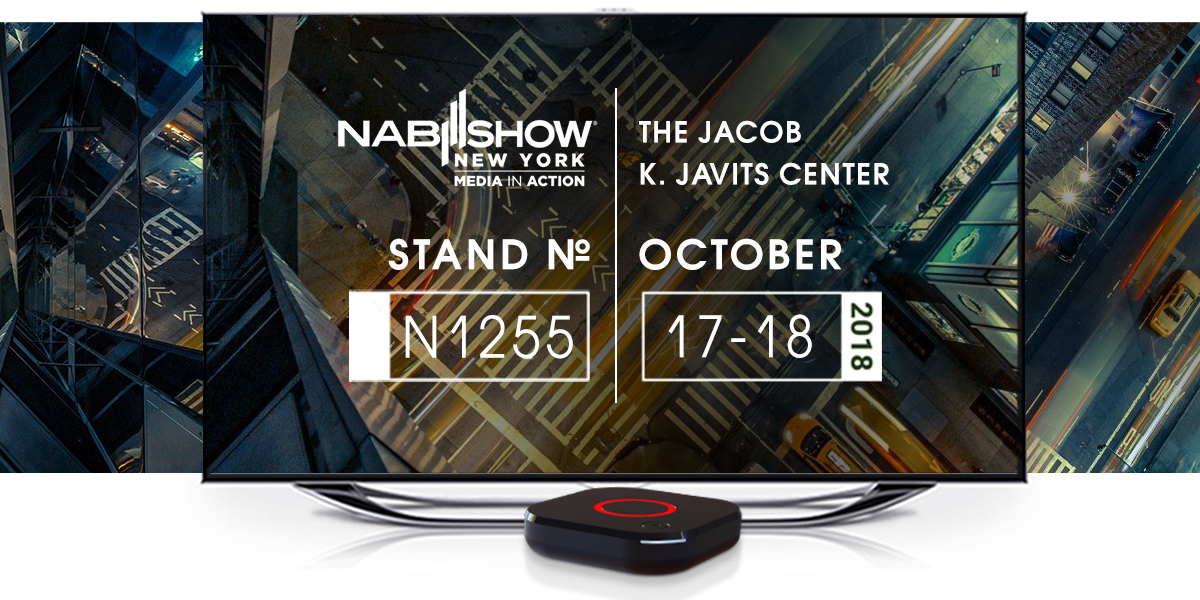 NAB Show New York 2018 é um evento marcante para os adeptos de tecnologias revolucionárias e novas ideias em área de tecnologias de TV por assinatura. As discussões sobre estratégias, apresentações de projetos existentes, anúncios de mudanças globais de próximo futuro, bem como as conferências e comunicação informal com líderes de opiniões, tudo isso aguarda os visitantes da exposição.
Deseja conhecer os desenvolvimentos mais recentes da Infomir? Estamos esperando por vocês em dias 17 e 18 de outubro em nosso pavilhão nº 1255 no Jacob K. Javits Center em Nova Iorque.