Commercial proposition
Select the purpose of request:
Product request
You are looking for a solution:
Select an option, and we will develop the best offer
for you
Infomir and Aknet: a history of cooperation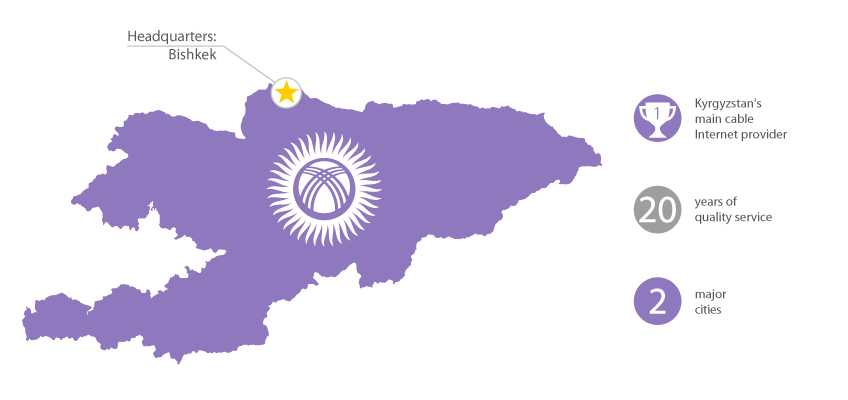 Customer:
Aknet Telecommunications
Bishkek, Kyrgyzstan
First shipment:
January 2012
MAG250
Bestsellers:
MAG250, MAG254, MAG322
About Aknet
In 1998, Aknet entered the ICT market as an academic network, which is the source of the company's name, AKademy NETwork. From the very beginning, Aknet originally provided Internet access to scientific institutions in Kyrgyzstan, and this became the company's primary service. Today, 90% of the country's higher education institutions are connected to the Internet thanks to Aknet, now the largest cable Internet provider in Kyrgyzstan.
Over the years, the company has gained extensive experience in providing communication services. In 2008, Aknet began to develop integrated IP video surveillance systems, which relied on a fiber-optic network and modern digital equipment equipped with advanced security technologies. During the same period, Aknet was actively engaged in the implementation of IP/SIP telephony and multicast video conferencing using Voice/IP and multimedia conferencing technologies.
In 2011, the company launched the innovative digital television network—iTV Aknet, which provides over 170 digital TV channels and an additional interactive services package. Aknet has helped to transform TV sets from static 'boxes' into live tools that offer their viewers a window on the outside world.
Aknet was one of the first companies to begin connecting the private sector. Since 2014, the company has launched a project aimed at bringing global connection to every private house by offering high-speed Internet and digital television at affordable rates. Also in 2014, Aknet opened a branch in the city of Osh, Kyrgyzstan's southern capital.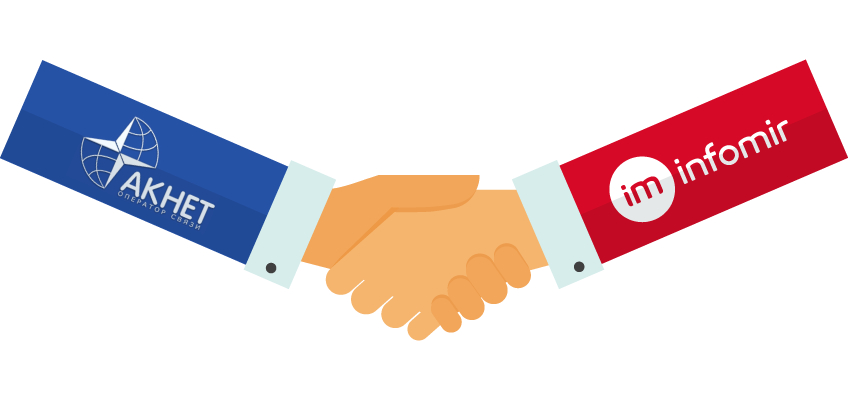 Key components of successful cooperation between Infomir and Aknet include
Seamless integration. MAG set-top boxes have integrated perfectly with Aknet's services. The company tested products from several manufacturers, and the MAG series turned out to be the optimal choice in terms of price/quality ratio.
Flexibility. Infomir's production and logistics teams strive to always stay within required delivery times. The management team is ready to cooperate when difficulties arise, by finding compromises, and offering solutions, up to and including compensation for goods.
Top-notch technical specialists. Infomir's technical specialists ensure that mobile application errors are handled quickly and efficiently and that updates and improvements are released regularly.
The role of Infomir products in the development of Aknet business
Stalker Middleware 4.0 software solution has helped Aknet become one of the leaders of the IPTV-television market in Kyrgyzstan. Thanks to the Stalker TV-based Mega iTV mobile apps for Android and iOS, the company has been able to successfully explore the OTT market for mobile devices, and is now expanding into this area.

«We strive to become the most valuable, affordable, and flexible partner for our customers by offering them the most competitive and relevant solutions. We value these same qualities in our long-term partner Infomir.»

Alisher Kovaliov, Development Director
Aknet today
Aknet is actively involved in global projects. One of these endeavors, the 'Virtual Silk Road', has helped to unite Kazakhstan, Kyrgyzstan, Turkmenistan, Uzbekistan, Azerbaijan, Armenia, and Georgia.
Even years later, Aknet remains true to its roots and continues to develop services in the educational sector. Today, the company connects schools all over Kyrgyzstan to the Internet. Its near-term plans include connecting 75 comprehensive schools to the World Wide Web.
Aknet objectives:
Increasing the company's share in the information and communication technologies market in Kyrgyzstan
Growing to become a national telecom operator
Expanding geographical areas of presence of the Aknet network in Central Asia

Aknet values:
Forging ahead, striving for constant development
Building trust with employees, partners, and customers
Ensuring that the company's work is always focused on leadership
Taking full responsibility for implementation of tasks
Building relationships based on the principles of partnership and goodwill, which allows the company to enjoy many valuable returns on its investment, a loyal team, regular customers, and the satisfaction of a job well done

«We are interested in creating an environment where our employees can fulfill their potential and, at the same time, achieve unique results.»

Alisher Kovaliov, Development Director
«The company's strategy is built on a policy of diversity, quality, and development. We make every effort to provide high-quality, reliable services and state-of-the-art communication solutions to our customers, to make their lives even more comfortable. We are accessible to our customers anytime, anywhere.»

Aknet, About the Company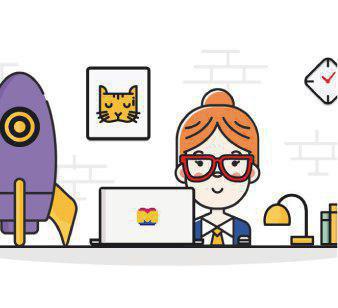 News
How the customized Android™ solution helps a conglomerate of operators with a million subscribers.