Proposta comercial
Selecione o objetivo do pedido:
Product request
You are looking for a solution:
Select an option, and we will develop the best offer
for you
CABSAT 2017
Published on 16/02/2017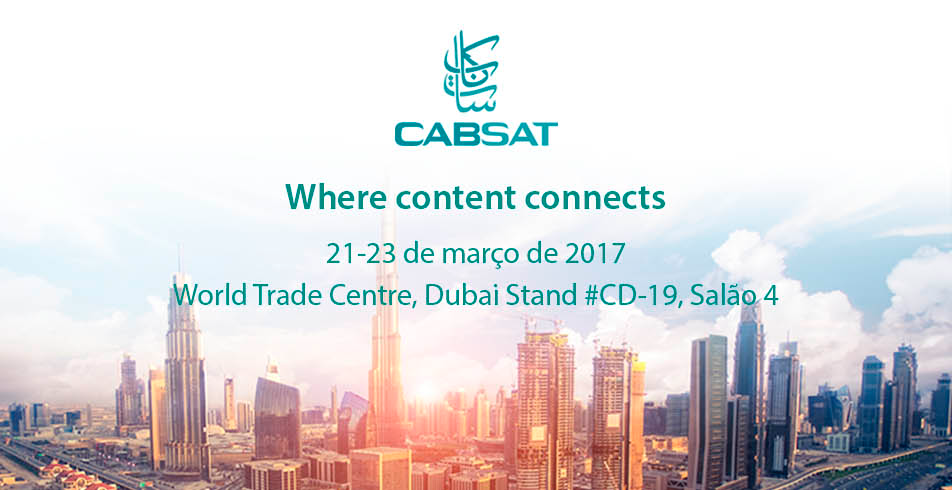 CABSAT é um dos eventos mais importantes para a indústria da TV digital no Médio Oriente e Norte de África. Reúne representantes de vários setores e proporciona as condições ideais para uma troca frutuosa de experiências e colaborações profissionais. Este ano, o evento CABSAT será realizado entre 21 e 23 de março.
A região do Médio Oriente e Norte de África é um dos mercados de maior desenvolvimento nesta área e a Infomir é parte ativa na sua formação. Os nossos produtos e serviços possuem todas as funcionalidades necessárias para dar resposta às extensas exigências desta região. É por essa razão que participamos no evento CABSAT pela segunda vez consecutiva.
Venha testar as nossas novidades (MAG) no nosso stand CD-19, no salão 4 do Dubai World Trade Centre. Poderá falar com os nossos especialistas sobre questões técnicas e debater oportunidades de cooperação.
Faça a sua reserva no evento CABSAT através da Infomir:

FAZER RESERVA